How to optimise existing content for maximum SEO performance
A steady stream of fresh, engaging, and helpful content on a website isn't just desirable for users and search engines — it's long been essential for successful, sustainable organic search growth campaigns.
As websites grow, existing content can become neglected, increasingly outdated, and inaccurate as time passes.
Content frequently gets left as an afterthought regardless of a company's size or industry, and most businesses only periodically review content — often when a new website replaces the original.
Valuable content plays a central role in the success of a website. Let's identify which of your old content is worth optimising and how to go about it for SEO benefits.
Why optimise existing content?
When was the last time you scrolled to page four of the SERPs to click on a blog post written in 2016? If you're not doing it, then no one else will either.
Web users want the most up-to-date information available on their search terms, which is highly unlikely to be found in a blog post that's seven years old.
Your old blog posts and pages aren't useless, though — if you re-optimise them, they can perform beautifully again for you.
Which existing content should I optimise?
Not all existing content needs — or is worth — updating, so you must run a few checks before you get started.
Update evergreen content
You will find the quickest wins in evergreen content as, when it requires updating, it's often only minor changes.
Evergreen content is content with long-term appeal — future updates will have been intended when it was written. The topic will hold a long-term appetite and, as it organically evolves, the content will only require a quick refresh.
Consider indexing
If a page is behind a paywall or an area of your website set to noindex, and it's staying that way, optimising this content won't help your SEO efforts, so focus elsewhere.
Alternatively, ask yourself if you want the content indexing.
If you want the page indexed and to acquire traffic, you need to know what type of traffic — direct commercial or indirect non-commercial intent traffic.
If the page could offer value for SEO and users, get it indexed.
Review your content with a data-led approach
Next, check the page's performance through Google Analytics and Google Search Console. Dive into the keyword ranking data. Ask yourself: can this be improved upon?
Based on the topic, are there better examples in the SERPs? To answer this question quickly, type your primary keyword into Google and see what's returned in the results.
If your content doesn't currently perform, question why and consider how to overcome the challenge.
Think about the purpose of your content before jumping in to optimise it, though. Commercial category pages on an eCommerce site might target keywords and intent further down the funnel.
For example, if you had a commercial page for Lamy pens and a separate page for limited edition Lamy pens, you wouldn't optimise the Lamy page for the limited edition Lamy pens.
Alternatively, is the page targeting one or more non-commercial phrases for top-of-the-funnel (TOFU) brand awareness?
These pages may also have additional motives like attracting quality inbound links, which help to generate the signals needed to rank websites.
When to take alternative action
When reviewing older content, you may encounter pages requiring alternative action.
Competing URLs
Sometimes a page may be competing with another on the same website. Instead of simply re-optimising that page, consider consolidating the two pages if the intent is the same.
It is better to have one page ranking well than two ranking badly.
Consider gathering content into one extensive resource
If you have a few blog posts on a similar topic, you could collate them to create a handy glossary or content hub for your audience.
How to optimise your existing content for SEO gains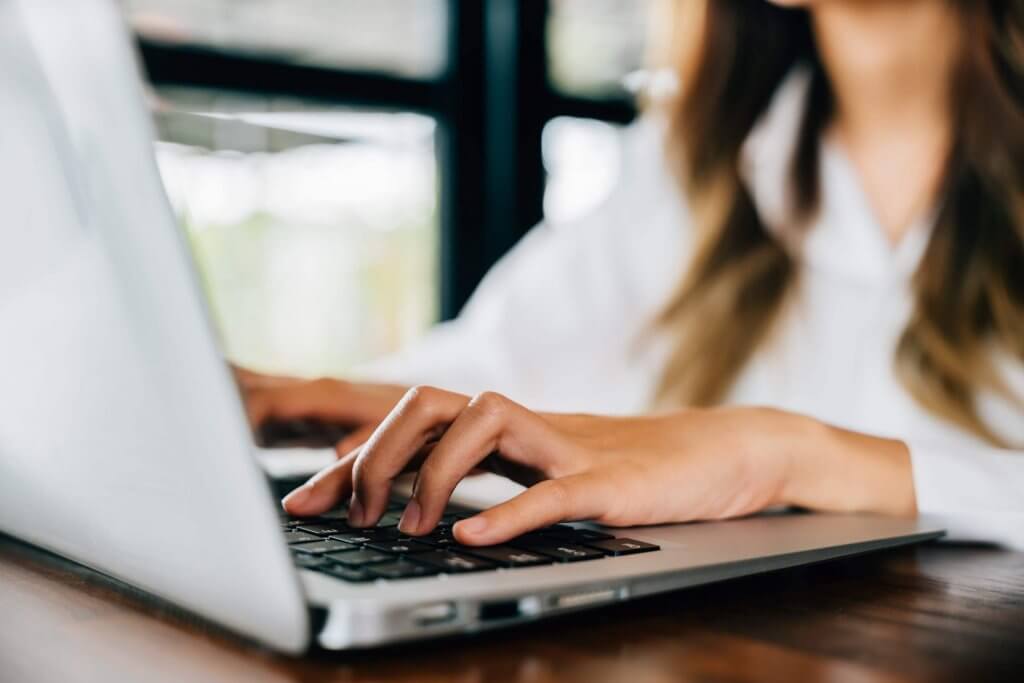 Older content will need updating in various ways, so you must consider copywriting, keywords, Core Web Vitals, links, structured data, media, and CTAs.
It might sound a lot, but it's still easier than creating a new page or post from scratch, and you'll be reaping the SEO rewards in no time.
Review the copy
Boost the authority and credibility of your existing content by fixing errors and inaccuracies in the copy.
Adopt the guidance from Google's Helpful Content Update as you make alterations and ensure you write for the audience if you didn't initially — creating people-first content that ranks.
Fix copywriting errors
Whether your copy was initially written in a rush or by someone whose skills lie in other areas, you must check the copy thoroughly for spelling, punctuation, and grammar issues.
If writing isn't one of your strengths, learning about copywriting is worthwhile.
Mistakes in copy make for a poor user experience, significantly reduce trust in what you are saying, and damage brand perception.
Consider language
Understanding the words your target audience uses and the country-specific language they speak is crucial.
You can optimise a page for various phrases if it's designed to appeal to two or more markets, so do that now if you haven't already.
These two words mean the same but are used by different English-speaking audiences, so if you were targeting both countries, you'd need to optimise for both:
Bespoke (UK)
Custom (USA)
Ensure you use the correct terminology if the page is only for one audience. Don't rely on data and opinion — it's advisable to interview someone from the target audience to ensure accuracy.
Consider tone of voice
If you've had a rebrand since initially publishing the content, check the writing still conveys the correct tone of voice for your business.
Improve accuracy
The information offered within your content will almost certainly require a refresh. Fact-check the copy, making alterations where needed.
Double-check all data and statistics, and include any reliable new data you discover to enrich the copy further.
If your content is statistical and those statistics are likely to change frequently, you must keep the page up-to-date going forward.
Carry out keyword research and consider rising trends
Over time, some keywords and phrases increase in popularity while others dwindle.
Change typically happens over many years, but the primary keyword for your page should be rising with the highest search volumes.
Carry out new keyword research and tweak the copy on your page as required.
A recommendation for keyword data
Many people look at keyword search volumes via third-party tools, and the majority of these tools take their data from Google Ads.
However, if nobody bids on the keywords, the search volume may appear as zero — even when people are searching for that term.
A reliable way to check this is using the impression data of the existing page in Google Search Console (GSC).
GSC will also highlight other opportunities for keyword optimisation easily and quickly without the need to drill down through thousands of keywords.
Showcase your in-house experts
If you haven't already, create author pages that collate your experts' credentials and showcase each author's skills. This simple action instantly delivers expertise and authority to your blog.
Including a quote in a blog post by another expert on your topic will push you further up that all-important trust scale, too.
Ensure maximum page performance on all devices
View the content on desktop and mobile devices to ensure it looks and reads as intended.
Over recent years, Google has been increasingly focused on user experience and has raised the potency of Core Web Vitals regarding the ranking of URLs in its SERPs.
It's crucial to have your technical SEO team review how the page loads to ensure maximum performance on all devices.
Review the page's links
Older content often has old code lurking in the background.
Please users and search engines alike by viewing the source code for your page and fixing broken links.
While reviewing your links, consider the link best practice guidance from Google and pay close attention to your anchor text phrasing and placement.
Depending on the length of your copy, you can review the links manually or with a broken link checker tool.
Ensure external links are to sites you still wish to link to (think E-E-A-T). Is there a newer, better resource you could link to instead?
Remember to check for broken inbound links. If you know how to redirect the broken links, do it — otherwise, get your SEO team on the case.
Consider structured data and schema
If your content requires structured data, are you using the latest schema? If not, you can improve your search visibility by switching schemas.
Older content may not have been written using a template appropriate for the content type, so always check this.
One of the numerous benefits of a blog built on WordPress is considerable support for structured markup and templates — easily enabling rich results in Google.
Include new images or additional media formats
If you can, include some new images or other media — there's a large user appetite for it, and it brings your content to life.
Photographs might include a product or service in action. If you're thinking of uploading a short video, consider an in-house expert offering their knowledge or advice.
Remember to optimise any images you upload so they're accessible to all users and can rank in search.
Update your CTAs
Many sales-focused business owners believe every page on their website must involve multiple prominent calls-to-action (CTAs).
Not all website content has the primary purpose of generating sales. Strong commercial CTAs can damage a page's ability to perform its core objective, such as generating links or performing TOFU awareness.
Not all content types should avoid bold CTAs — interlinking between supporting content hubs and commercial landing pages generally benefits a holistic SEO strategy.
Consider the page intent when reviewing your CTAs and updating existing content.
With blog posts in particular, it's beneficial to include a CTA where it's natural. Users often land on blog posts searching for answers, so there's ample opportunity to weave CTAs into copy where the user might feel inspired to take further action.
Our blog features an article on how to structure a blog post to generate leads, which is a worthwhile read for when updating older content or writing fresh copy.
Check the date stamp
Once you've put the effort in and made the changes, updating the date stamp of your page or blog post is crucial. Otherwise, despite all your efforts, it'll still be a 2016-published article that Google won't prioritise.
Most blogs will do this automatically, but some won't, so always check.
If you work in a sector that demands transparency, you can add a note on the page to alert users that you've made changes. The note could look like this:
"Reviewed and updated for factual accuracy on [date] by [person who conducted the content review]."
Promote your freshly optimised content
Search engines will crawl your updated pages and no doubt reward your efforts by ranking them higher in the SERPs, but promote them yourself, too.
You can share your optimised content on social media, direct customers to it in response to queries, and link to it in your FAQs.
If you're thirsty for more information about copywriting and content strategies that can boost your pages in search, our blog won't disappoint. Why not learn how to conduct a blog post audit next or discover how to bring typically dry topics to life?