Content strategy: Seeing your plan from start to finish
What is content strategy?
Your content strategy is a detailed plan of the type of content you plan to create and how you will create it. The aim is to achieve a list of set business goals, whether to increase revenue, or tailor your brand into something unique.
No matter what type of content you're producing, it needs to be done well enough that it attracts and grows your target audience. Of course, this includes every level of your audience, no matter what end of the funnel they're at.
Your content strategy plan needs to include content that will address the readers' specific needs at their point in the buying journey to tailor to every level of your audience.
Every content marketing strategy should consider:
Why does the content need to be created?
What type of content should be created?
Which audience do we want to address?
How should the content be promoted?
When should the content be published?
What outcome should the content achieve?
Is a content marketing strategy important?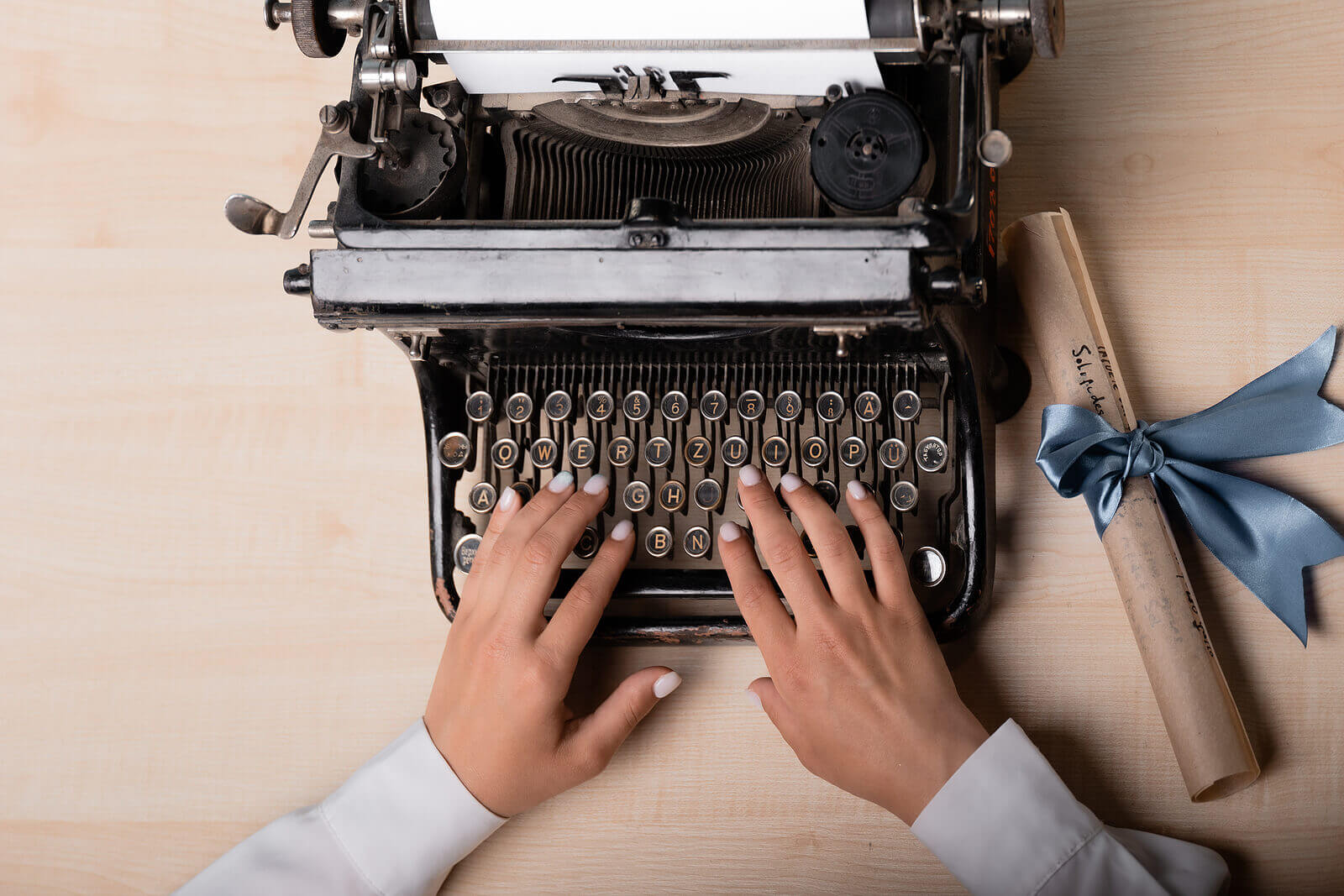 If you hope to build your brand, engage your audience, and increase revenue, it's important to have a robust content marketing strategy.
A recent survey by the Content Marketing Institute found 81% of respondents implemented content as a core business strategy. Many of those who took part in the survey created much of their content with stage-of-funnel experience in mind, with 49% dedicated to each customer's point in the customer journey. These figures demonstrate just how important having a robust content strategy is to a business.
Let's say that building brand awareness is your main business goal. You want to build a unique brand, give customers what they want, and stay consistent across all platforms. This is where content strategy becomes important. To build awareness of your brand, you need to promote your content in a way that reaches every level of your audience.
SEO and content go hand-in-hand, as you need knowledge of what your customers are searching for to create content that answers their needs. For example, if you specialise in travel, your keyword research will likely show search terms related to your field like "best things to do in London" or "how to get from Newcastle to Edinburgh." Once you find these search queries, create content relevant to your brand and give your customers what they need. By doing so, you will establish yourself (and your content) as a reliable source, which should lead to sales.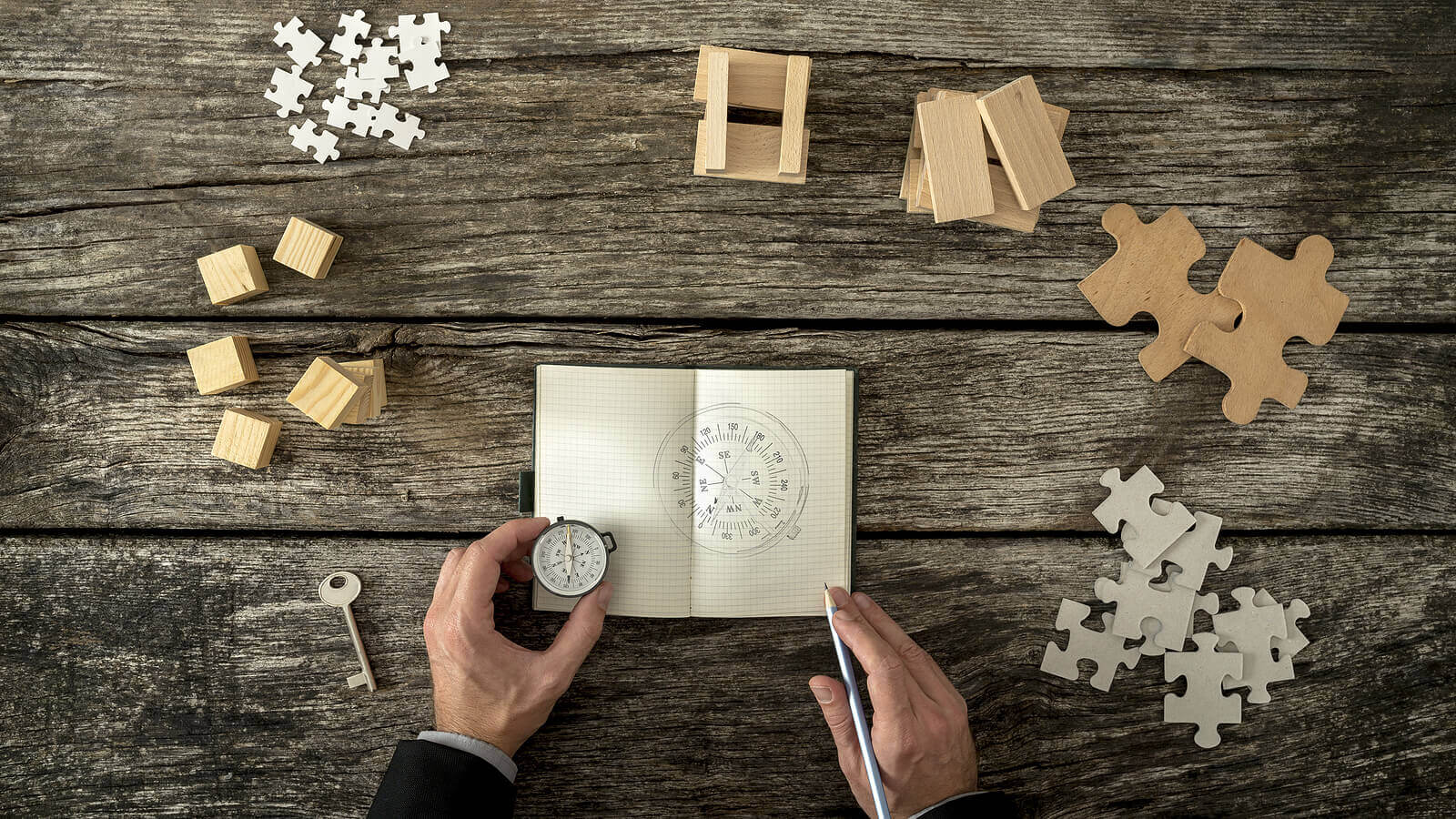 How to develop a content strategy
Now you know how important having a content marketing strategy is, you need to plan and implement one.
Consider your business goals
Every piece of content you create and publish should be done in a way that meets your business goals. Even if it is a booster piece created largely for engaging purposes, it should subtly tie back to your business and what you hope to achieve.
Start your content strategy plan by creating a mission statement. This is a brief that outlines who your core target audience is, what you need to give them, and what response you are aiming for. It could be that you are trying to attract a niche group of people, or are hoping to expand your brand and make it more relatable to a wider audience.
You may even set yourself time-based goals such as reducing bounce rate on your website or placing on SERP 1 of Google by the end of the year. Whatever your goals, your mission statement should clearly outline them so you can tailor a content strategy plan that works toward these goals.
Conduct a content audit
A content audit is an essential part of your content strategy, as it allows you to assess which types of content you already have on your site and what is currently performing well.
If your business sells supplies for home renovation work, like paint, then you might have previously created blogs that serve as how-to guides for redesigning rooms. Then, if you find this type of content has previously performed well, you might choose to create an entire Knowledge Hub on your website. These posts can be created seasonally to meet current trends and are easy to promote on your social platforms.
On the other hand, you could find that some of your existing content isn't performing all too well. It might be because of the way it has been published, or it could simply be because the content doesn't deliver what your audience is looking for. Either way, consider your content audit findings a gift, as it lets you know what you can work on going forward to improve your results.
This is also the time to review your competitors. Of course, you want to keep your content fresh and your brand unique, so it isn't a case of copying everyone else. But checking what others in your industry are up to can help you identify gaps in your content, or even where you can do something no one else is doing. If your main competitors are drawing on current trends and topics to attract and consistently engage their audience, then you'll need to do the same to keep up. Just find a way to put a fresh spin on what you do.
Hold an ideation session
Every marketer has been there – you hunker down at your desk, stick in your headphones, and conduct hours of research so you can create the best content strategy plan for your business. You've learnt everything you can about your audience and what they're looking for, and you've peeked over at the content-happenings of your industry neighbours. Then you start jotting down some amazing ideas, before you suddenly hit a brick wall and you haven't come up with enough topics to see your content plan through the year.
Before you get too disheartened, cast your eyes across the office floor. You're surrounded by like-minded individuals who are more than likely able to cast a fresh glance across your plan. Whether they're fellow content marketers, SEO specialists, the CEO, or someone who has even the mildest interest in the industry, grab a few of your colleagues to join you for an ideation session.
Give them a rundown of your findings, from your target audience to industry drawbacks. If you've already got some of your own ideas, everyone else can draw from that and throw in some more suggestions. They might come up with ways you could enhance your current ideas or offer something completely new. It's a great way to get an extensive hub of ideas that you'll more than likely be able to make something of in your content strategy.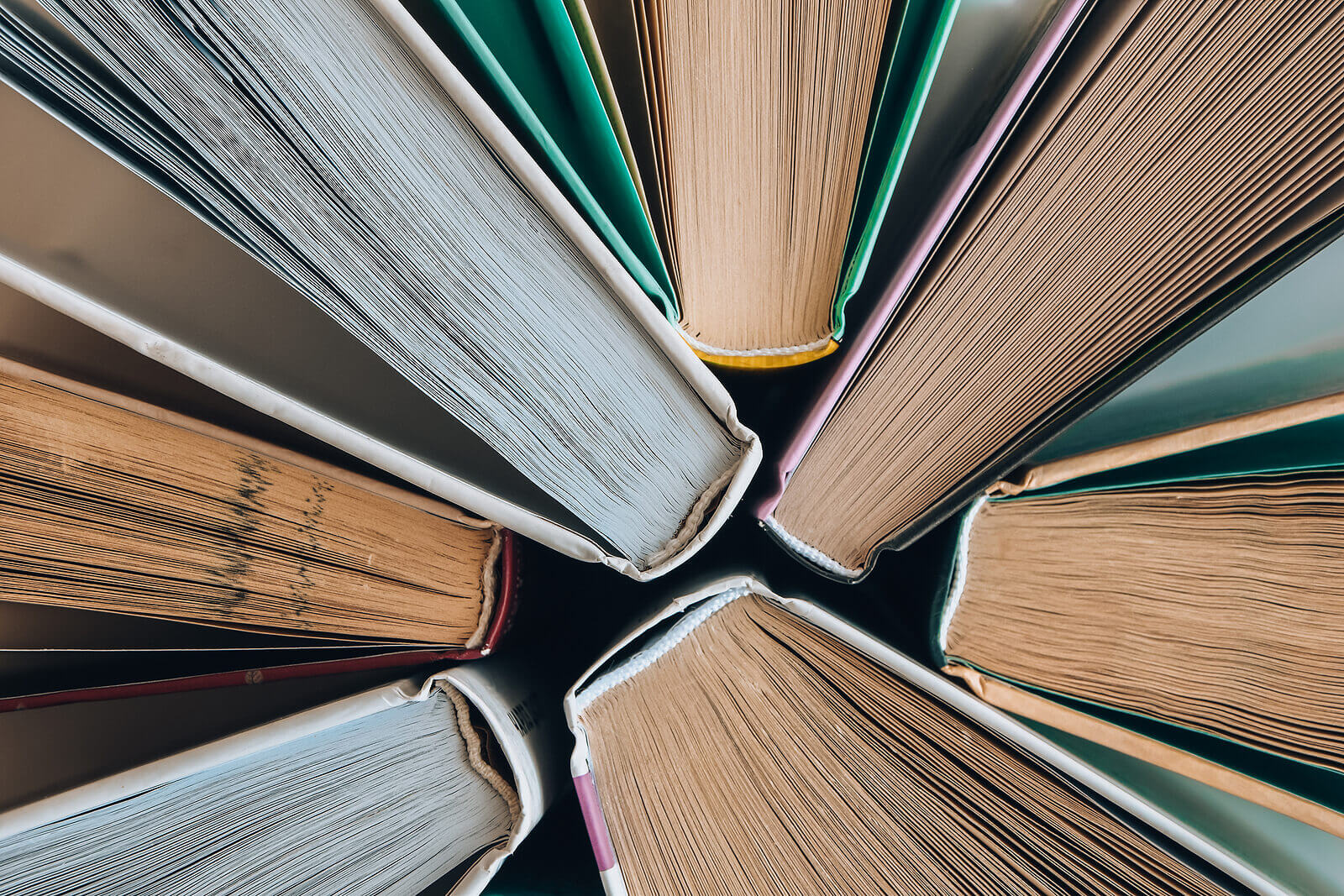 Choose the type of content
Once you've got your ideas together and thoroughly understand your audience and business needs, you can then decide how to format those pages. Make sure you cover all bases, ensuring you have enough content to sufficiently build out your website and make regular updates on your social platforms.
Homepage
If you're just starting your business and website, then you'll need to start with the basics. Create a homepage that has plenty of links to your various products and services while also giving an overview of who you are and what you do. It should have clear links that take your customers to where they need to be, such as landing pages.
Landing pages
Your landing pages are standalone web pages on your site that are created for a specific campaign. It's known as a landing page because it's typically the page where users "land" after following a link from a Google search or from a social post on platforms like Facebook, Twitter, and LinkedIn. Landing pages are usually created with a sole focus, such as a call to action (CTA).
You will need separate landing pages for each of your services or product offerings. For example, suppose you run a beauty brand. In that case, you will want to create a landing page dedicated to your base makeup products like foundation and concealer and another for your eye products like shadows and mascara, where the CTA will be to purchase.
There should be a short snippet of content at the top of your landing page that gives an overview to your offerings and encourages the reader to engage with what's being promoted. You might also choose to include product reviews on your landing page, putting your highest rated reviews below products to encourage new customers to buy. For individual products, include a follow link that sells the item on its own page and includes a unique product description.
How to guides
How to guides are a fantastic way for you to engage your customers and create content related to your industry. These pages could answer specific questions that users have searched for in Google.
For example, if you sell shoes on your website, you could create a "how to" guide on "how to break in new shoes". With a bit of keyword research, you can find what your customers are searching for and answer their questions directly, all while linking to your specific products.
Blogs
Every content marketer should include blogs as part of their content marketing strategy. Not only should you have blogs, but you should regularly create and post them to improve your brand presence and customer engagement.
If you've not previously worked on blogs, they're essentially informal content pieces. While they can be used to link back to your unique offerings as a business, it's usually done subtly. Blogs usually prove to be the most beneficial for demonstrating your expertise and thought leadership in your specific industry.
If you show your knowledge well enough, your blog can help drive traffic back to your main website and generate conversions. The trick is to upload blogs consistently and to make sure your blogs are well researched, well written, authoritative, relevant to your industry, and pique the reader's interest in your business. It's also important to consider word count, as blogs between 2,000 and 2,500 words tend to perform better than blogs that are shorter or substantially longer.
White papers
Particularly beneficial for content marketers who work within B2B markets, a white paper offers extensive detail on a topic related to your industry that gives the reader a solution to their problem. The writing style for a white paper should be clear, concise, and informative, demonstrating your business as authoritative and reliable in its particular field.
While the aim of your white paper shouldn't be to promote your brand, it will probably do so regardless. The aim is to convey a key point with useful information, which will inadvertently promote your brand and reputation in the process. When considering a white paper as part of your content strategy, make sure you conduct thorough research to provide your audience with comprehensive findings.
Visual content
If the only content you include in your content strategy is words, then you'll find it difficult to attract and engage your audience. Without some type of visual content, your website will come across as bland and your social media posts will fall flat (or be non-existent on platforms like Instagram and TikTok).
If you've written a blog between 1,000 and 2,500 words, include three of four relevant images throughout the page to engage readers visually, and always include a header image that will show on social platforms where you share the content.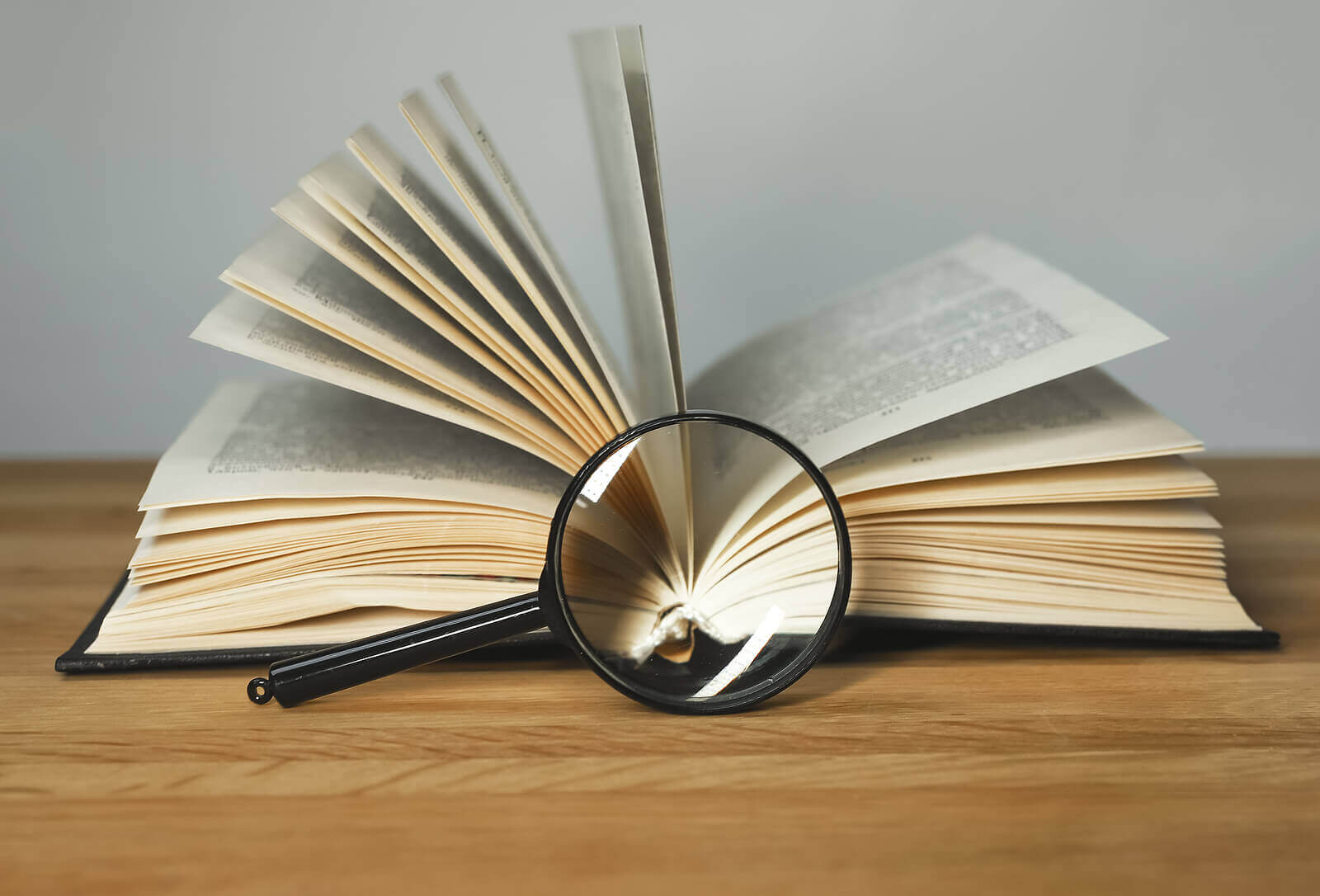 Find your keywords
Now you know what type of content you plan to use within your content marketing strategy, it's time to look for relevant keywords. Doing so will help you discover what your audience is looking for, allowing you to create and tailor your content in a way that reaches them and appeases their needs.
Because you will have already researched your audience and the customer journey, you'll find it easier to look for keywords related to your audience. You can use tools like Mangools or Ahrefs to select the right keywords for your business, which can be filtered for finding the most commonly searched terms across different locations. This is especially useful if you produce content for different English-speaking territories like .co.uk and .com.
Once you have found the most commonly searched keyphrases, you can use these to decide which would work best for the content topics you have already planned. It will also help guide you to which topics you could cover in your content strategy.
If your business is nationwide, then generic keyword research should be quite straightforward. However, if you're a smaller local business, you should include local SEO as part of your content strategy. This will help you reach your local audience, who will likely search for terms like "best restaurants in Leeds". Include these keywords in your online content, and they'll be able to find you more easily.
Create and publish your content
You've researched, found your keywords, come up with some amazing ideas, and know what type of content you're putting where. Now it's time for production.
Put all of your ideas into a content calendar to decide what you're going to publish where. This will help you stay on track with your production and allow you to get a complete perspective of which topics you're putting where. If you work within a large production team, it can also help you allocate different pieces of content to each of your writers.
As content specialists, creating the content is the fun part. It gives you time to flex your research skills and let your creative juices flow into the work you've been planning. Make sure the keep your brand tone consistent across every piece of content and ensure everything is written with your business goals in mind.
Once it's written (and thoroughly proofed and edited), it's time to hit upload. The only thing you can do with the content from here is assess how it is performing and measure the results. Hopefully, this should demonstrate how valuable your content strategy can be and get you on the right foot for continuing success.
In the world of digital, your content marketing strategy is what breathes life into your marketing campaigns and brand presence. Make sure you set out the best content strategy plan for your business so you can meet your goals and strive for success.