Who should website content be written for?
Great content is what draws visitors in to your website and hopefully keeps them there. However, it can be all too easy to get carried away with trying to please search engines when writing this content.
So, should your copy be written for the reader or should it be primarily drafted with search engines in mind?
This question is an important one, as it can result in two entirely different pieces of content, even when written by the same person on the exact same topic.
The answer to this question is key to unlocking the best copy you can create for your site, and to perform well in search.
Writing for humans is writing for search engines
Search engines are robots, which are programmed by humans. If you write content for search engines, you are writing for robots, and you can end up writing like a robot yourself — and no human is going to want to read that.
Thanks to human programming and regular algorithmic updates, search engines want to read content that has been written to help or inform humans, and they can easily recognise this.
In fact, they get better at this daily, and astonishingly better at it each year.
We all want our content to perform well in search, and it can do that by being excellent for search engine users.
So, how can you create content your readers will love? In short, you need to craft quality and compelling writing. Sounds simple, right?
Quality content guidelines to please your audience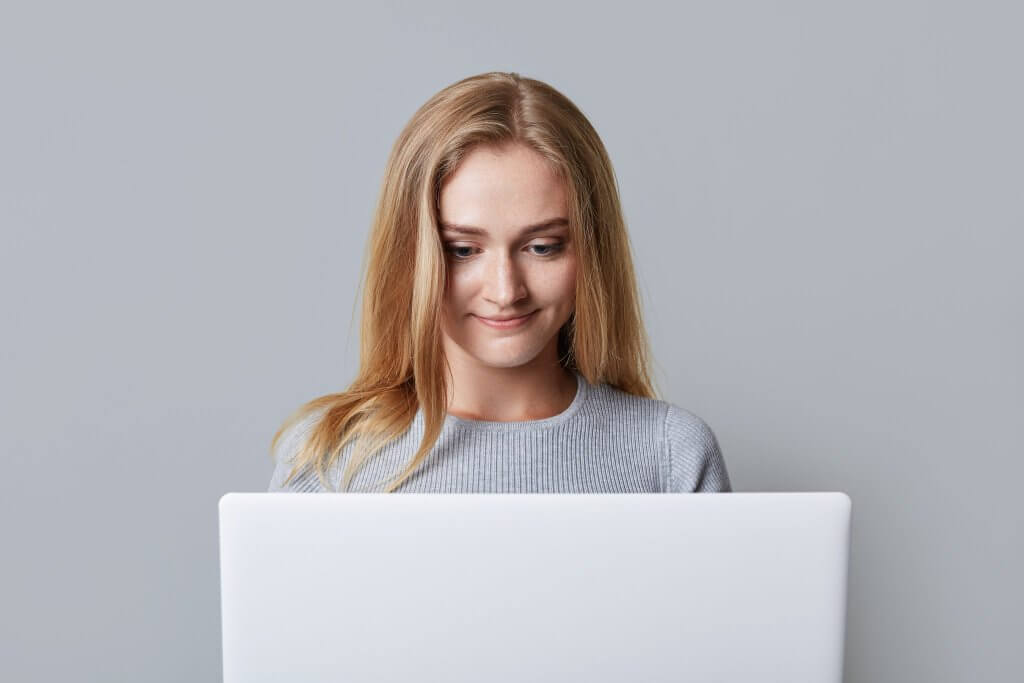 When writing for humans, it's best not to overthink things, but here are some guidelines, in no particular order, for creating content that both your readers and Google will love.
Don't overdo it with keywords
Consider keyword density and don't be tempted to keyword stuff. If you're writing about your area of expertise (which you should be), then some keywords and keyword variations will occur naturally in your writing.
Don't try to add more keywords than necessary — nobody is going to want to read a page that's quite clearly written with just search engines in mind.
Write it well
It is crucial that you write your content well — spend time on it, edit and proofread it twice, and make sure it is free from spelling and grammatical mistakes.
These are an instant turn-off for many readers and will make you (and your business) appear sloppy. Attention to detail is important.
Also make sure you consider the purpose of the page before you begin writing, then write to fulfil that purpose.
Keep it relevant and aim to build trust and authority through your copy by writing in an honest and authoritative manner — show that you are an expert in your field.
Consider your audience
Think about the audience you are writing for — consider the questions they might want answers to, their interests, etc., and incorporate that into your content.
Aim to educate the reader, as answers are what they are searching for.
Concentrating hard on SEO alone can be a distraction when writing quality content.
For example, if someone is searching for a local emergency plumber, a keyword-dense page full of information won't be what they want to find — a promise of rapid help and a 24-hour telephone number is.
Always keep the site visitor in mind when optimising your content and you won't go far wrong.
Do your research
You're probably an expert on the subject matter you are writing about, but if you have any gaps in your knowledge, make sure you do your research well.
Also, make sure you cite sources for any facts and figures you mention in your content.
Keep it concise
Attention spans are short in 2019, so get your point across well but in a succinct manner.
Having said that, a singular sentence does not qualify as quality webpage copy!
The perfect length for your content will result in a dwell time that signals to Google that your page has answered their search query.
Don't be afraid of depth
Keeping it concise doesn't automatically mean keeping it short.
Go deep into your topic — long-form blog posts on topics that include several angles or aspects are a great idea.
Do keep it all accessible though — even when explaining rocket science, you need to make it understandable to your audience or it is essentially pointless!
Don't forget to create enticing meta descriptions and add meta titles, too.
In summary, if you're benefiting your audience through your content, you'll be benefiting yourself in search.
So, take all of the above into account for your organic search campaign and, at the same time, don't overthink it!
If you'd like to know more about creating quality copy for your website, simply get in touch.