Why businesses should be looking to the future with Voice Search
Google initially rolled out its Voice Search feature back in 2012, but in those early days, it was viewed by many as a 'fad' that was doomed to failure (like many other Google products that come and go).
But this time, to the benefit of many, the naysayers were wrong, as since its release, Voice Search has been used by millions of people, and it's a figure that is increasing every day.
And this trend likely won't change any time soon, which is why businesses need to optimise their websites for both Voice Search and mobile as a combination (the latter because Google now crawls from a mobile perspective).
What's more, voice searches are often linked to questions and actions, so by optimising a website for Google Assistant and smart speakers, this will, overtime, bring more brand visibility either through traffic from search, or via information used to answer Voice Search queries.
Growth of Voice Search
Voice eCommerce saw $2 billion in sales in 2017, and this is predicted to increase to $40 billion by 2022. Additionally, Voice Search is expected to take up 50% of all web searches by 2020.
With this in mind, businesses should no longer be merely thinking about Voice Search, but instead putting together steps to make it part of their marketing plan.
Voice Search has seen, and still sees, continuous growth across all platforms, and this has become a factor in the popularisation of smart speaker devices. According to Google Trends, Google Voice Search queries in 2016 were up 35 times over 2008. Currently, 40% of adults now use Voice Search once per day, about 30% of searches will be done without a screen by 2020. Furthermore, 26% of US adults live in a household with at least one personal assistant.
This data calls for sites to start considering Voice Search now, so they can prepare for the eventual Voice Search invasion that is earmarked for the near future.
But there are other benefits, as optimising now can also help support a stronger SERP presence, rather than simply just Voice Search, as it helps sites appear within featured snippets.
Local SEO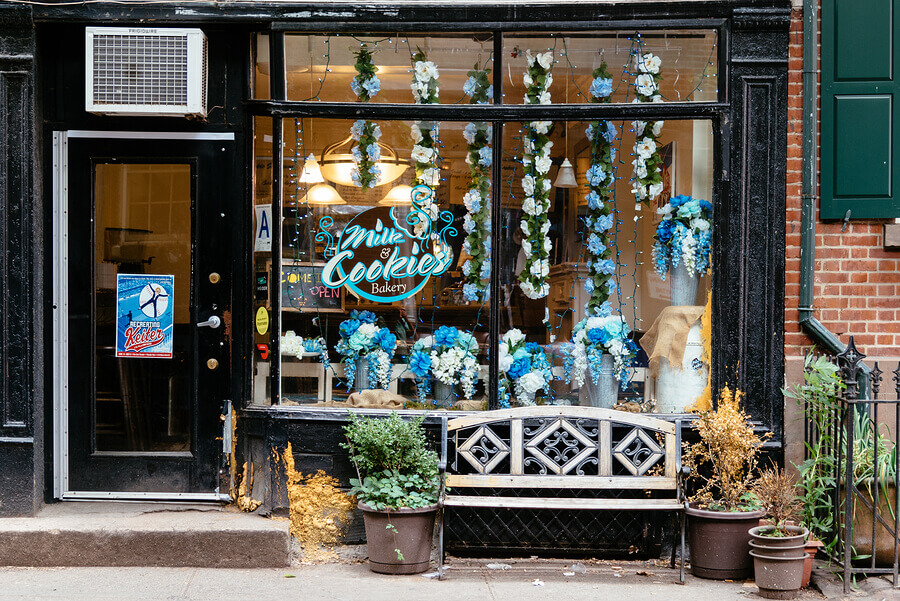 Voice Search sees a high and growing trend in local search queries. In a survey of 1,032 people, 58% used Voice Search to find local business information, and 46% reported doing so on a daily basis.
But optimising for Voice Search can be tricky, since voice queries are different from text queries. This is because behaviour changes when we use speech to communicate, rather than text, and queries are generally longer in Voice Search over text.
And with different queries comes different results.
Local SEO is extremely powerful for businesses if done well, the most obvious of tasks is setting up Google My Business listing.
Google My Business
Setting up Google My Business (and Bing Places) is the first thing all businesses should do if they want to focus on local SEO.
Google My Business provides various opportunities for local businesses, as it can lead to more exposure on local searches, and doesn't require the business to have a website set up beforehand (although I'd highly recommend this). Google My Business contains structured data, which in part helps with Voice Search, since Google can easily extract the data from My Business, which also supports Voice Search results.
Schema
Another area of focus for Voice Search optimisation is schema, which is essentially structured data. This includes LocalBusiness schema and general product schema. Using schema immediately helps Google understand content on the page and information on the site/business and can help it in part rank better on local queries.
All of this supports Voice Search performance, since ultimately, Google has a more thorough understanding of data. This is because schema, or structured data, goes hand-in-hand with featured snippets, which is where Google displays specific answers to almost all Voice Search queries.
Understandable, clean HTML
Having HTML which can be easily understood by Google is essential, and even more important is that the necessary keywords are in the necessary HTML tags (e.g. <title>, <h1>, URL etc.).
Having these structured out properly and implementing content focused around what the pages should rank for will help Google create a snippet of your website (if it finds the content to be of good enough quality).
Another helpful tactic regarding HTML is optimising for exact match queries (e.g. having meta titles/H1s matching exactly with high volume voice queries), as 21% of snippet URLs included an exact match query more often than non-exact match URLs.
FAQ pages
FAQ pages, or pages of similar nature, are very beneficial for Voice Search as these queries tend to be in the form of questions, and FAQ pages offer a bed of information for these sorts of queries.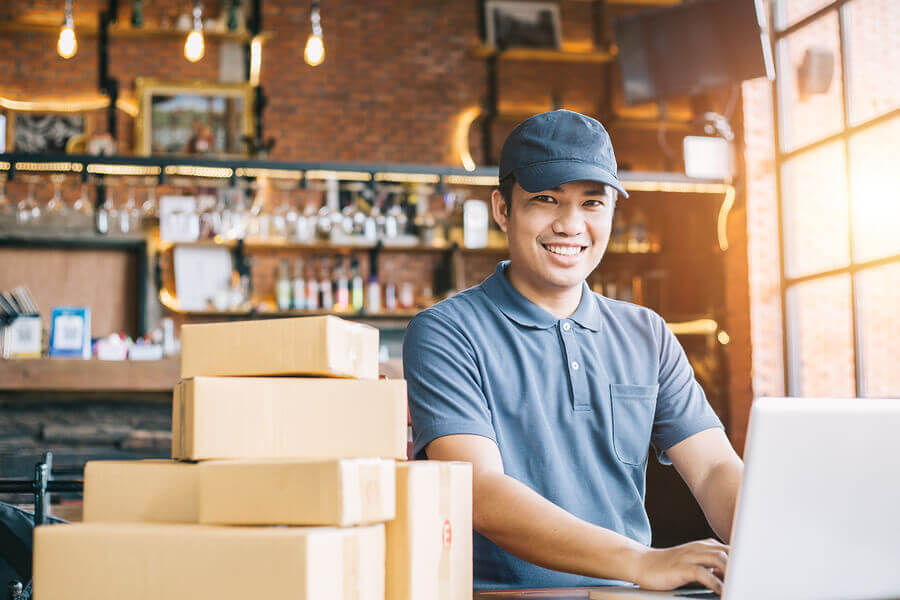 eCommerce
As you can imagine, Voice Search is rising in popularity with commercial 'purchase orientated' queries, as sites like Amazon have made it easier for voice assistants to access its product database. As of 2018, one in six personal assistant users have bought goods through voice command.
V-shopping (voice shopping), however, lends its focus on topics and areas such as groceries and fresh food, which is out of range for most local businesses.
With the right technical implementation and deployment however, businesses that serve different products (perhaps more niche ones), can target them for Voice Search appearances, especially when it comes to local searches.
With eCommerce, and general commerce stores, websites must focus on local results. This is because, as mentioned previously, most queries on Voice Search are local-based queries.
Therefore, content should include local keywords, and for bigger businesses, this can mean entirely new pages dedicated to local content. This is very beneficial for eCommerce websites with wide-spread physical branches.
Performing well in mobile SERPs
Since Voice Search runs off mobile SERPs, you also must cater your site to mobile users, and ensure that your site performs well in Google's Mobile-Friendly Test.
With the dawn of the page speed update, websites should now have some form of high-speed features (e.g. CDN utilisation, HTTP/2) to perform well on mobile SERPs.
You can find out more on how to optimise your website for speed, here.
Also, pay attention to other aspects such as responsive mobile designs (which Google highly favours), providing good user experiences.
Conclusion
As voice technology becomes more advanced and companies innovate in the smart speaker industry, Voice Search is regarded by many as the feature of the close future, and is expected to dominate SEO in the next few years.
This means that websites must consider and optimise for both Voice Search and mobile to meet this rapidly-growing demand and transformative change. If you have any questions about Voice Search or mobile SEO, contact a member of our team.