SALT.agency wins prestigious research prize
SALT.agency is proud to announce that it has won TechSEO Boost's 2018 research award.
After answering the conference's call for research projects, which were to be assessed at 2018's TechSEO Boost in Boston, MA, SALT.agency submitted 'Utilising Cloudflare Workers to Overcome the Challenges of Legacy Tech Stacks and High DevOps Costs' — otherwise known as Sloth.
With a deadline of 8 October, the work was assessed by an expert judging panel, and was entered in the finals, alongside work from OVH and Perficient Digital.
On 29 November Dan Taylor and director Martin Woods travelled to Boston to present the work in front of a sell-out crowd at TechSEO Boost.
At the end of the evening, it was announced that Sloth, the research proposed by the team at SALT was the winner of the competition.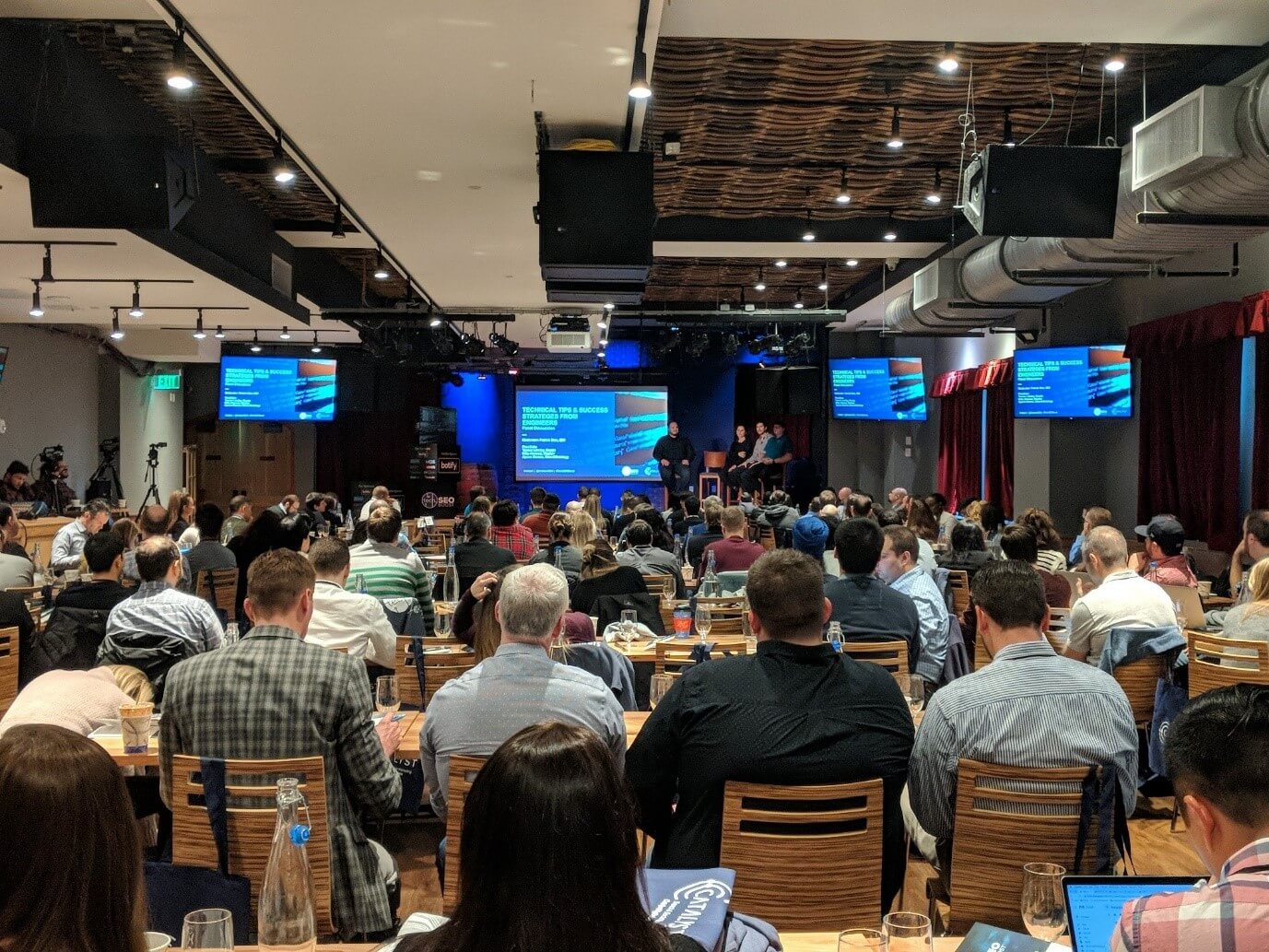 Sloth is an open SEO tool, designed to help SEOs and other digital marketers bypass some of the obstacles faced due to clients running on older platforms and legacy tech stacks.
Essentially, the service allows businesses to generate self-sufficient Cloudflare worker bundle to implement items such as Hreflang tags, security headers, redirects, and other page level meta tags with no developer involvement.
It does this by leveraging Cloudflare workers, allowing developers, SEOs, and non-technical marketers the ability to alter and augment existing websites or applications without the need to configure or change the existing infrastructure.
As long as businesses have Cloudflare's free plan, and their website is active on Cloudflare, they can make use of Sloth workers.
Martin Woods said: "For years SEOs around the world have battled with legacy technologies in their fight for organic search performance. This ground-breaking tool the R&D team at SALT have put together using edge technology is a new chapter in technical SEO."
Dan Taylor said: "I feel that the applications for Cloudflare Workers that we've tested and applied is just the start, in what could be a new way for small, medium, and enterprise level businesses to implement technical SEO recommendations, and conduct research such as A/B testing."
He continued, saying that: "Sloth makes this technology accessible as well to a wider audience who may not wholly understand network infrastructures or how to write JavaScript. These edge technologies and serverless technologies will influence and change how we practice, advise, and implement technical SEO in the coming years."