Search trends to consider in 2019
Last year witnessed several key updates to Google's algorithms, which included the mobile first index roll out, the mobile speed update and the Chrome security update.
As part of the role of a technical SEO, it's important to identify when these updates occur, and to find the best course of action to keep our sites optimised and away from any negative impacts that these updates could have to our rankings.
With that in mind, here is a selection of topics we think you should keep close attention to throughout 2019.
SERPS are becoming destinations instead of gateways
Since search engines were created, users have followed the process of searching for a query and trying to find the site with the most relevant answer.
For example, users would search 'population of the United Kingdom' and look through different sites to find the most accurate and relevant answer.
All search engines focus on trying to provide the most relevant answers to our search queries.
Over the past few years however, Google has specifically been trying to remove poor search results by providing searchers with information in the SERP (Search Engine Result Page) rather than having the user looking through a variety of websites for the answer to their query.
To summarise, Google is trying to become a destination for answers rather than a gateway to them.
We have seen this slowly evolve through the use of structured data, which has been a key tool for site owners to assist Google in deciding what information is shown in featured snippets.
SALT.agency believes this prioritisation will continue to evolve throughout 2019, as Google looks for new ways to provide users with answers, and this means that SEOs need to be ready to optimise for these new features.
For example, even just two weeks into the new year, Google has rolled out a new method of providing users with familiar information through personalised activity cards.
This means that when you search something on mobile, any recent websites you have visited that are related to your search query appear at the top of the SERP as activity cards so you can revisit them.
Depending on how well this works, we could start seeing larger number of returning visitors, particularly for ecommerce sites.
Optimising images and videos
Image optimisation is one element of technical SEO that has always been something you should aim to do in order to have the strongest possible site.
The problem is, it's always been overshadowed by 'more important' SEO factors that could have greater positive impacts on rankings.
Optimising images and videos is often considered best practise, however it's also an important factor if you are aiming to gain more exposure within SERPs.
Google is able to crawl the images and videos on your site and has improved its understanding of them in recent years through a variety of updates.
The best way to optimise images and videos in 2019 is by using next gen formats such as JPEG 2000 and by using alt text, which helps Google understand the context of the image and it allows the search engine to display them in SERPs more accurately.
A key area to look at in 2019 is the optimisation of content for YouTube. If you aren't doing this already, you may want to consider it as videos will make up 80% of all online traffic by 2021.
Google has already been updating its video carousels on SERPs, and changed how they were displayed in June last year: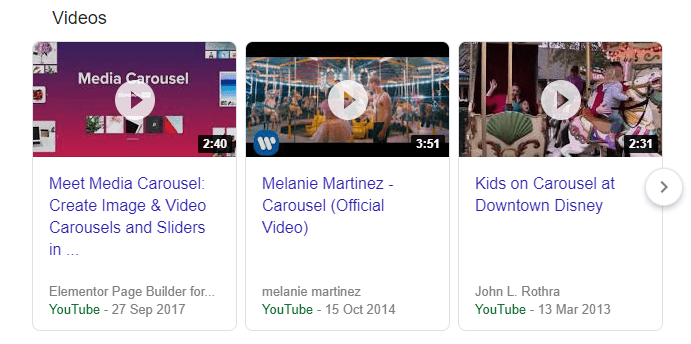 It's also important to remember that Google owns YouTube, so expect to see a lot more YouTube videos appearing in SERPs in 2019.
Voice search is getting bigger
Voice search has been one of the fastest growing methods of search in recent years and the US alone had over 47 million smart speakers in use by the end of 2018, which equates to nearly one in five adults!
Voice search will continue to evolve throughout 2019, with many other tech giants, including Apple, Samsung, and Microsoft being in the process of developing their own smart speakers.
Even though voice search is unlikely to take over traditional search methods anytime soon, its significance is not to be underestimated.
This year, it will be important for strong performing websites to optimise for voice search, largely due to the impact that structured data is having on SERPs in the US, where Speakable Markup is still in BETA.
Site Speed is becoming increasingly important
Site speed has been an increasing SEO factor over recent years, which it should be, especially when 53% of searchers leave a site if it doesn't load within the first three seconds.
There's been a variety of updates from Google to target site speed, most noticeably 2018's mobile speed update, which made speed a ranking factor for mobile search.
Even though the update only impacted the slowest sites on mobile, it was a large step from Google to show its renewed intent to take page load times seriously.
Without a doubt, this trend will continue to evolve as Google looks to implement more site speed updates throughout 2019.
It's important that page speed is a large consideration when creating or optimising a site, especially with more being added to the mobile first index every day.
A significant amount of the searches on mobile are performed using a 3G/4G connection (which Google tests with), so having a fast load time is important to keep users from leaving your site.
To ensure your site returns positive page load times, there are a selection of useful tools you can use to check the speed of your site, including Google's PageSpeed Insights.
Security and Javascript should not be forgotten
Site security is something that Google has prioritised from the very beginning, with several key updates occurring over the last five years to establish safer connections between users and websites.
The January 2017 Chrome update (Chrome 56), was one of the first significant security updates that focused on establishing secure connections and communicating a site's security through the address bar.
It's likely you will have seen the 'not secure' bar by now when joining any sites that don't respond with HTTPS.
The 2017 update focused on notifying searches of a 'not secure' connection if the site collected password or credit card details.
In July 2018 Google took this a step further with Chrome 68 by fulfilling its commitment to ensuring all non-HTTPS sites displayed a 'not secure' connection.
This will be a large factor in a site's bounce rate and any sites on HTTP should immediately update to HTTPS.
This year will be no different as Google persists on providing a safe and secure connection between users and sites. It's important to be proactive and seek out any information on security updates Google releases over the course of 2019.
One aspect of security we believe Google will investigate further in 2019 is the possibility of making JavaScript security a ranking factor.
In lighthouse's latest update, Google added the feature to test for any vulnerabilities in a site's JavaScript:

If JavaScript became a ranking factor, it could lead to significant impacts on out-dated sites that use a small amount of broken JavaScript.
It could also be a big step in helping Google identify sites that use JavaScript for malicious intent.
Mobile search is here to stay and will evolve throughout 2019
As expected by most SEOs, Google finally introduced Mobile first indexing in March 2018 after many years of mobile updates and changes to its algorithms.
Throughout 2019, sites will continue to be enabled to mobile first indexing. If you are unsure if your site has been enabled, you can check to see if Google has sent you a notification in Google Search Console.
Before Google changes a site to mobile first indexing, it performs a mobile usability test. It was first believed that if the site failed the test then the site would not be changed to mobile first.
However, recently, Googles' John Muller spoke on this and clarified that usability is "completely separate" to mobile first indexing and that a site can be set to mobile indexing as long as the content can be read (and crawled by Google) on a mobile device.
Google will most definitely be making minor changes to its algorithm this year in order to improve mobile first indexing (among other things). It would be wise to try and follow these updates and make changes to optimise your site(s).
As everybody now understands the importance of a good mobile site (or soon will do when their rankings suffer), it is likely that new ways to switch a site from desktop to mobile will be introduced.
These will be key as ensuring your site is responsive is a strong priority when creating an optimising a site.
As well as this, more focus will be held on mobile site testing programs that can provide accurate results in order to find out what needs to be done in order to improve the site.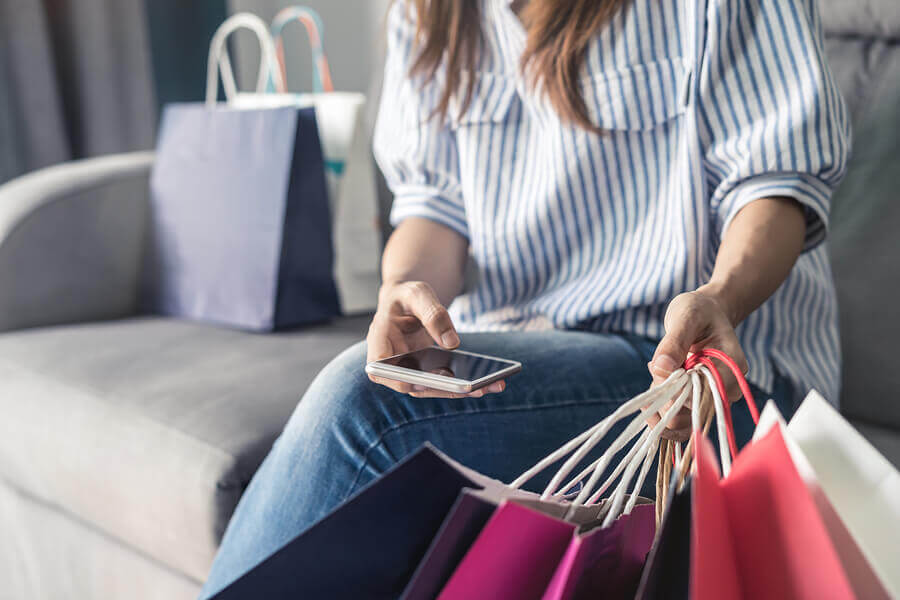 Don't forget the basics
As well as all the topics mentioned in this blog, it is still important to ensure all the SEO basics are sill being catered for.
It's easy nowadays to get distracted by all the new features Google adds as well as ensuring any new updates don't negatively impact your sites.
So, here is a short list of some SEO fundamentals you should consider to ensure you continue to carry out to have the best possible search campaign:
Informative, original, and relevant content
Local search activities (Google My Business)
Site architecture
Keyword research
Title tags and meta descriptions
If you would like to discuss SEO in 2019, and how you might need to prepare your website, give us a call on 0113 460 5671.