What you need to know about Google's Speed Update
At the beginning of the year Google announced that it was going to start using page speed as a ranking factor for mobile searches (previously, page speed was only a ranking factor for desktop searches).
In a blog post, it stated that the new factor was to come into effect in July, and four days ago the search engine updated its post, stating that The Speed Update is now rolling out for all users.
The update will likely only impact some of the slowest sites on the internet, as Google says it will "only affect a small percentage of queries."
This means that if your site is already quite fast, making it a few milliseconds quicker is not likely to offer any ranking improvement, even if a competitor's site is just that little bit quicker than your own.
The Speed Update, which enables page speed in mobile search ranking📱, is now rolling out for all users!

More details on Webmaster Central 👉 https://t.co/fF40GJZik0

— Google Webmasters (@googlewmc) July 9, 2018
It's also worth noting that the update will apply the same standard to all pages, regardless of what frameworks have been used to build it.
That said, Google has stated that the intent of the search query still holds strong, so if a page has great content, it may still rank highly.
For developers
The search engine has also urged developers to think about how performance can affect a user's experience.
This means considering Google's RAIL user-centric performance model, that breaks down a user's experience into key actions.
Quite simply, this breaks down every page into four quarters:
Response – respond in under 50ms
Animation – produce a frame in 10ms
Idle – maximise idle time
Load – deliver content and become interactive in under 5 seconds
Google also asks that developers consider a variety of user metrics, which you can read about here.
At the moment, there is no specific tool that can indicate whether a page is affected by the new ranking factor, although it is worth checking out a few of the following links to help you evaluate page speeds:
You can also read an in-depth SALT.agency guide about Lighthouse here.
Thinking about AdWords
For those that are measuring and tracking traffic driven from ads, this means that sites should look into parallel tracking to ensure that pages are not slowed.
Although all advertisers should use parallel tracking by 30 October, it helps speed up landing-page load times by separating tracking parameters from the landing page URL.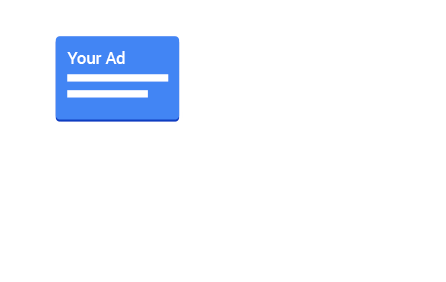 This means that rather than loading the tracking URL, AdWords click tracker and any redirects before the user sees the landing page, will be loaded separately.
If you've already adopted parallel tracking, you should have already seen some benefit from speed improvement, but for those that are yet to implement it, it's wise to start mulling things over as soon as possible, especially before November comes rolling around.
The new update is of course another step in Google's long and winding road for better user experiences across technologies, and it shouldn't be too long before we see another change in the distance.
If you want to know how your website can be improved from a technical viewpoint, check out our technical SEO page.