SALT.agency welcomes Josh Wootton to the team
We are pleased to share that we have hired Josh Wootton as an SEO executive, based at our Leeds HQ.
Josh has recently completed his Master of International Business degree at Leeds Trinity University, following his first-class Bachelor's degree in Business and Management.
Josh studied at Leeds Trinity University alongside our content executive, Natalya, who we hired in February, and it was Natalya who encouraged Josh to apply for a role at SALT.agency.
On this topic, Josh said:
Natalya was very enthusiastic about what a good company SALT.agency is to work for, so it was always in the back of my mind that if a vacancy came up at SALT, I would jump at it.

I could tell that the company had a friendly atmosphere and staff that could train me to a high standard.

Thankfully, a vacancy did arise towards the end of my university course!
Josh applied for the position and, following a successful interview, he joined the team in August 2020.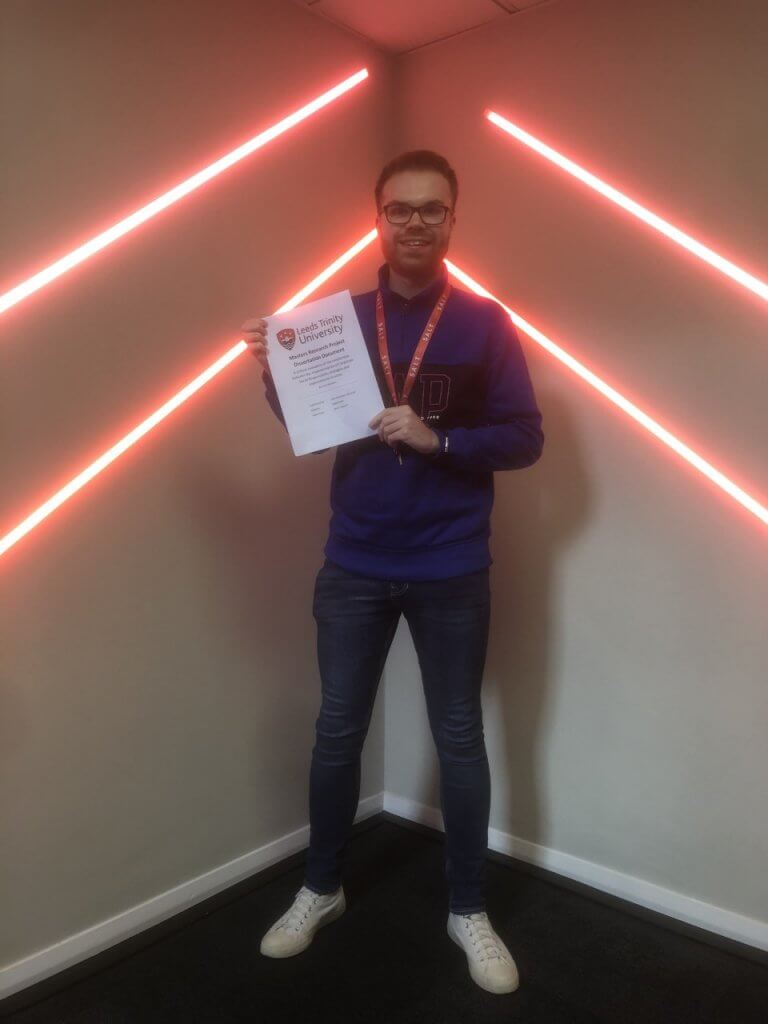 Asked what led him to pursue a career in search engine optimisation, Josh said:
I've always been very interested in statistics and the analysis of them. Being football-mad, I can spend ages looking through football-related stats, so I've always been interested in choosing a career that has a technical and analytical element to it.

My educational background also means I have a good understanding of the different areas of digital marketing and, specifically, how SEO is growing increasingly important for all businesses.
Asked what he is looking forward to in his career at SALT.agency, Josh explained:
I am looking forward to learning all things SEO and then being able to put these new skills into practice on client work.

Even though I joined the agency just a short time ago, I am already interacting with clients [under guidance] as part of my training; learning on the job in conjunction with really engaging training sessions.
Outside of work, Josh loves playing and watching football.
I also dabble in a bit of baking, but I think The Great British Bake Off is a way off yet!
In the meantime, the rest of the Leeds team will be willing taste-testers of all baked goods.
Welcome to the team, Josh!