SALT.agency hires Barbara Klonowska
We are pleased to announce that we recently welcomed Barbara Klonowska to the team as an SEO executive.
Barbara was already familiar with the SALT brand after reading SEO resources online — such as Dan Taylor's regular posts on Search Engine Journal — and when she spotted our SEO executive vacancy which provides full training for the right candidate, she knew she wanted to apply.
Barbara joins the team with a Master of Advertising and Marketing degree, for which she received the Marketing Excellence Scholarship from the University of Leeds.
This followed Barbara's first-class Bachelor's degree in Journalism, which she studied at Leeds Trinity University.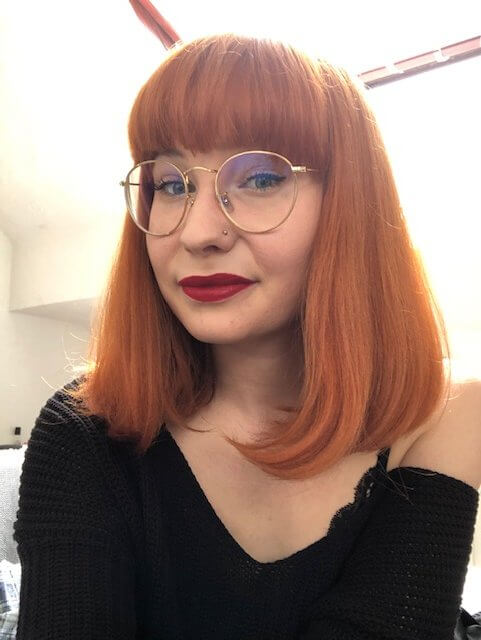 Asked what inspired her to delve into the world of SEO, Barbara explained:
I was introduced to SEO during my Adverting and Marketing degree, but I wasn't given the chance to gain a deeper knowledge on the subject.

I love SEO because it combines strategic and creative thinking; it's also the least 'pushy' form of marketing. I'm fascinated by how SEO activities are driven by data and I really enjoy learning how different tools work and how they can be used to resolve various SEO issues.
Regarding her experience at the agency so far, Barbara is enjoying working with several of SALT's clients and is looking forward to putting all the knowledge she has gained so far into practice.
Barbara talked us through her work history:
Since November 2017, I have had the pleasure of working for Leeds Wellbeing Week festival where I have created several promotional videos and assisted in creating and delivering a social media marketing campaign.

For the last five years, I have worked in customer service within the retail and hospitality sectors. I worked for brands such as Zara and Hilton Hotel where I gained the ability to work under pressure and communicate with people from all social backgrounds.
So, what interests Barbara outside of work?
In my free time, I enjoy activities such as going to the gym, yoga and meditation, reading good books, and eating out in cosy hipster restaurants.
Welcome to the team, Barbara!