Leaving the EU – what this could mean for the UK digital industry
What a surprise to wake up today to the news that the UK public have decided we should leave the EU! I can honestly say that although I knew that it might be close-ish, I never thought it would end with a Leave…
So while the rest of yesterday's poll is already in the Google rank brain, what will that mean in the weeks, months, years, and even lifetimes to come.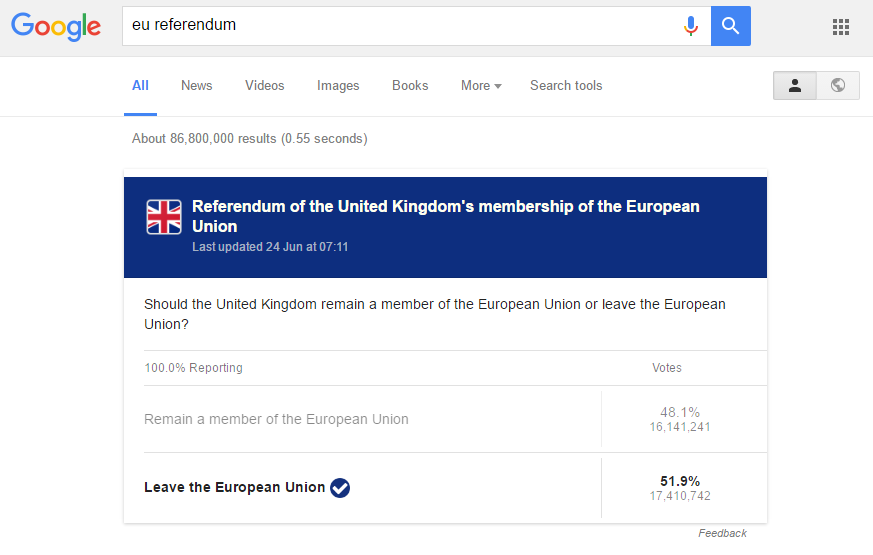 I honestly can't even remember this morning; it all seems hazy, like I had been out late last night, perhaps even having a few too many glasses of wine. To be honest I wish that was the case – I'd happily take a short-term hangover, as opposed to months, if not years of uncertainty.
So how might this historic event impact us, not just individuals, but also SALT.agency, as a young, ambitious business based in the UK?
Like many other businesses we operate in the digital service & technology sector, and like other businesses we are heavily reliant on a few key things:
Highly skilled and motivated employees
A healthy economy both at home and abroad
A stable exchange rate for exports and supplies
It's obviously very early days in Brexit, but like countless other industries we need to know where we stand, and pretty quickly.
Our employees – we already have a skills shortage
We have a serious skills shortage in the UK – there, I've said it. In certain professions we just don't have enough talented people for the demand, and that's when we're in the EU.
A good example of this in our sector is development; whether it be website, software, application, or database architects. Typically, many highly skilled developers, for example, are EU citizens, attracted to the UK by a well-respected educational facility. Upon graduating many decide to stay, to live and work in the UK.
This has been a real benefit to business in recent years, as finding talented people is already a nightmare for many businesses, and in the case of Leeds specifically this has been exasperated by BskyB moving its digital operation to Leeds last year. Many of those operating in the digital sector have had their best talent 'hoovered up' by the giant.
We need to work out quickly how to both attract and keep skilled people in the UK.
Our customers
Obviously having a stable economy is a no-brainer when it comes to the UK digital scene, but what implications might that have on our customers, on whom we reply upon to operate?
If our UK customers aren't making money, they can't reinvest that money in various digital activities
If our international clients have barriers from working with the UK, then they can easily choose to work with businesses in other markets
If the pound becomes weak, affecting the cost of buying materials – for example, software as a service is often priced in $USD or €EURO
One thing is certain however; many of those who voted Leave yesterday are already well into retirement, living a comfortable lifestyle probably at least in part thanks to being an EU member, and are highly unlikely to ever participate in another referendum to re-join the EU.
The Brexit vote overlapped strongly with the UK's older population Telegraph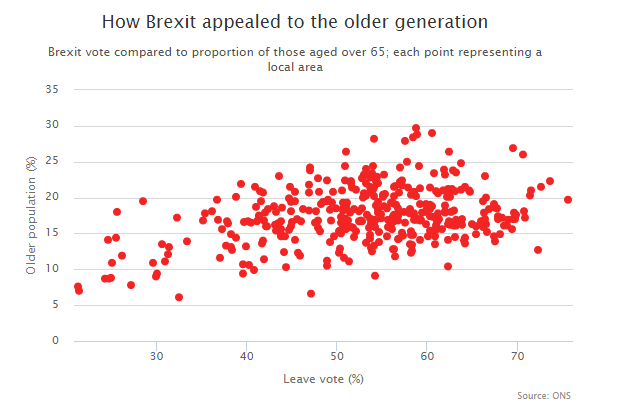 It's especially frustrating to see many of those who have been contributing to our economy and society for the many years having no voice.
Citizens from other European countries – apart from Ireland, Malta and Cyprus – do not get to vote on whether the UK remains part of the EU. Express
I was going to write a conclusion here, but I guess time will be the best at that…