How to perform actionable SEO Competitor Analysis
With daily keyword ranking changes and forever evolving search engine algorithms, it's difficult to maintain a constant overview of your business' digital presence against competitors.
Add to that the recent world events of the past few years, leading to significant demand for greater digital exposure for all industries, now is the perfect time to understand who your business competes against for important traffic and revenue driving keywords. It's also the time to identify the greatest opportunities for SEO improvement and further brand visibility.
What is a website competitor analysis for SEO?
SEO competitor analysis involves an in-depth investigation against direct competitors of your website. The intention is to understand who your greatest competitors are, what the current quality standards of them are, where your business performs successfully above competitors, and what are the greatest opportunities you can discover from them.
There is no direct template to follow for a competitor analysis, as the most successful investigations will be tailored to your business, the industry you are trying to be successful in, and the overall demand of the market.
That being said, there are important bases that should be explored through all SEO competitor analysis' in order to gain the most out of the research. Some of the key areas to investigate are:
Domain technical performance quality
On-page SEO factors
A content keyword gap analysis
Off-site SEO performance
Why is competitor analysis important to your business?
It's common that a business owner or stakeholder may feel that the digital presence of a brand needs improvement. Thankfully, this can be primarily achieved through a company's website, the most valuable digital asset for a business.
The difficulty often comes from where to start, which is where an SEO competitor analysis can be of huge value. Instead of starting from the beginning, you can identify the largest gaps and opportunities to focus on.
Carrying out a website competitor analysis helps to understand who you are directly competing against online, allowing you to monitor their performance moving forward, but more importantly, regularly compare yourself against them in the future.
The analysis will allow you to gain a better understanding of the industry and answer unknown questions such as 'what is the search demand?', 'what are the hardest keywords to compete for in result pages?', and 'what is the strongest intent for queries?' (are they localised or knowledge based?). These are all examples of questions an SEO competitor analysis can help answer.
Arguably the most valuable purpose to a website competitor analysis, and the reason behind it being a significant valued investigation by SEO's, is that it helps devise a long-term SEO strategy you can tailor to the business and ensure key focus areas are worked on as a priority.
How to do keyword competitor research
When starting an SEO competitor analysis, its important to first understand your website's primary products, landing pages, and keyword search queries.
Using Google Search Console, you can review your website's top-performing pages and the queries that drive traffic to them. These are the queries you will need to export and store to carry out research for your competitors.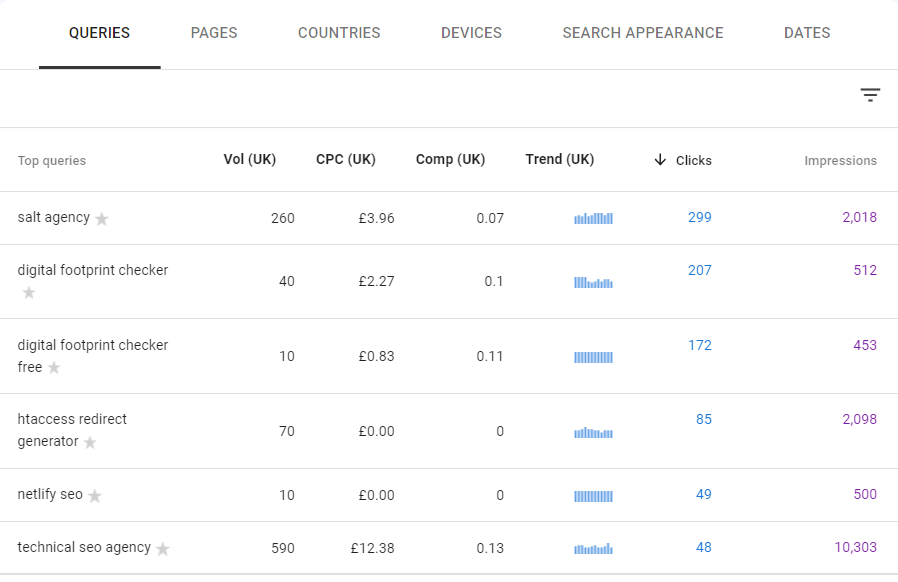 Once you have a list of your primary search queries, it is often best practice to categorise them based on intent. For example, if a query drives traffic to a product page, this would be commercial. Another example would be 'informational' for queries driving traffic to articles and other forms of supporting content.
In addition to categorising your keywords, extract the keyword search volumes so you can understand which queries have the highest demand of search intent. Extracting keyword search volumes can be achieved through a range of keyword research tools such as:
Ahrefs keywords explorer
Mangools keyword finder
Keyword search tool keywords everywhere
How to identify your competitors through SEO research
Once you have identified your website's primary landing pages and traffic driving search queries, you should begin to start finding competitors to your business through SEO.
You may already be aware of some primary competitors, and SEO's should know who their clients deem direct competitors. However, it is important not to strictly focus on known competitors, as you may miss SERP competitors which are new domains that should be considered. Vice versa, you should avoid focussing solely on a brand that is no-longer someone you are competing against.
The easiest and most effective way to identify SERP competitors is to search your primary keywords into search engines and review the domains that rank successfully for them. This should be carried out for keywords of different intents that your domain ranks for.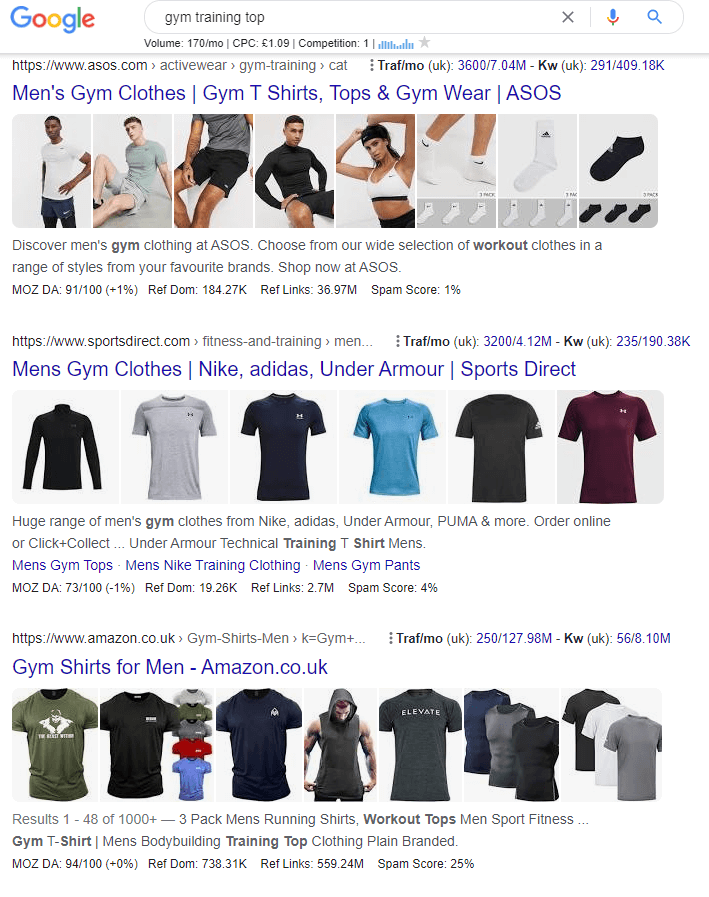 Keep a record of domains that consistently rank for the same or similar search queries and, as you proceed through the process, you will notice domains that strongly compete against you in SERPs consistently.
There are also keyword tools that can be used to easily find competing pages and domains:
Ahrefs – competing domains
Sistrix – Serps (competitors)
Mangools – Site Profiler (competitors)
Following the research, you should be left with a list of domains you can certify as primary competitors. These will be the focus of your next phase of analysis.
Understanding your competitor's performance through SEO
Now you have identified the competitors to investigate, a valuable first phase is to understand the performance of your competitors in terms of organic traffic and rankings.
There are a range of useful SEO tools for checking a competitor's organic traffic performance. However, the Ahrefs organic search section on the overview page is recommended, as it provides a top-level overview of a domain's organic traffic, targeted organic keywords where you can see an average distribution of rankings, and estimated traffic value.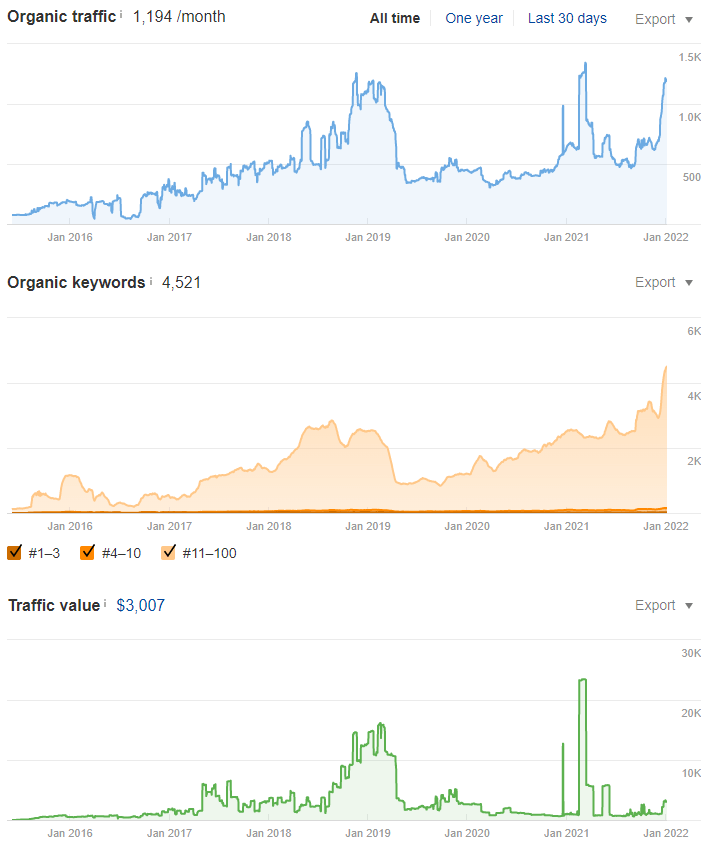 It is important to highlight that the figures provided will not be accurate, but can be used to understand general trends and can be compared against your own business' results extracted by Ahrefs.
From this research, you will begin to understand which of the competitors you've identified are obtaining the most traffic and who could be the focus of the next phase of your analysis.
SEO Technical Research of your competitors' websites
Gaining an understanding of your competitors' domain quality from a technical SEO perspective will allow you to compare the results to the performance of your own site.
There is limited information you can collect of competitor websites compared to your own. However, important ranking factors such as site speed and mobile experience are significant areas to focus on due to being prominent factors to Google's search algorithm.
Competitors Site Speed Performance
To review the site speed of competitors, select a few pages using various page templates and inspect their performance through a site speed testing tool such as Google's PageSpeed Insights. This tool will allow you to see an overview of the mobile and desktop performance for site speed and will highlight key issues.
Alternatively, for further research, there are additional site speed tools such as GT metrixs.
Competitors Mobile Website Performance
For mobile experience performance checking of competitor domains, there is Google's mobile testing tool, which will highlight any issues.
The best practice for carrying out this research is to store the results of each competitor in a spreadsheet and compare the data against the result of your own website. From there you can begin to identify which competitors have a stronger technical quality and which you are performing greater than.
Architecture review
As part of your technical review of competitor domains, carrying out a review of each website's architecture will allow you to understand how competitors prioritise their products or services as well as show how accessible the domains are for search engines crawlers.
Compare your competitor's navigation architecture to identify how they allow users to travel around the website and what they actively try to direct users to. This may offer inspiration for what areas should be easily accessible on your site, as well as other potential services and products you could offer.
Navigation architecture is also extremely important for search engines as it helps them understand what areas are important to the business as well as allows them to easily crawl through a website. It's for this reason you should compare your own against competitors to understand if your architecture is successful for search engines and if your competitors are too.
For further information, please see a related article on planning an architecture dedicated specifically to eCommerce websites.
Other areas you could research during a technical review of competitors domains include:
Structure data (schema markup)
Hosting provider & content management system
Number of indexed pages (can break this down to products or articles)
Carry out a review using Google's lighthouse tool
On-page SEO competitor comparison
Following a technical review of your competitor's websites against your own, it is important you review SEO on-page elements as well. On-page SEO is a range of content related features that play a significant part to how search engines rank individual pages of a website.
Competitor Title Tag Research
For this phase of research, a primary area to explore is the page title tags used by your competitors for different page types of their websites. Title tags are one of the largest factors search engines consider for page-level ranking.

When reviewing competitor page titles, you should be checking the length to see if they are below or exceed search engines' recommended title length (below 40 characters and less than 60 characters).
The structure should be considered to see if competitor titles follow a set template or if they are unique. Also, search engines such as Google can override the hardcoded title tag and amend it to be more suitable for the SERP.
In the screenshot above, the hardcoded title tag is '🔧 Technical SEO Agency | Achieve Technical Excellence.' But in the SERP, Google has changed this to 'Technical SEO Services – SALT.agency' as a result of the H1 tag. Amended titles from your competitors should be reviewed to understand the type of title tag preferences Google is looking for within the SERP.
Finally, the keywords used should be identified to understand how they are targeting SEPRs.
Once you have collected a sample of the above for different competitors, you can start to discover which are carrying out an on-page optimisation strategy and will be harder to compete against. You can also use competitor title structures and keywords as influence for your own site's titles.
However, it is important you do not directly use the titles of your competitors. The most successful page titles will comply with search engines' character boundaries, contain a logical structure, and use relevant keywords. Most importantly, they must be unique.
Competitor H1 Research
Like page meta titles, H1 tags are also a significant factor used by search engines to understand the contents of a page and determine its rankings in result pages.

It can be beneficial to compare the use of your own H1 tags to what your competitors use to understand if you are targeting the correct primary keywords.
Competitor Images & Videos Research
The use of images and videos can be valuable, as they are key elements for user interaction with the site.. You should compare how your competitors use videos and images in comparison to how you use them on your own website to understand if they are being used effectively and so you can compare the quality.
Additionally, you can check to see if images and videos are optimised by competitors. Are small elements such as alt text being optimised? Are images using progressive image formats such as .webp? Do you need transcripts for videos? These are all little considerations a review of your competitors can help identify.
Other On-page SEO Competitor research
Further to reviewing the specific on-page SEO features mentioned above, other key areas include a competitor content analysis to review the quality and keyword targeting as well as a user experience review to identify key features and compare usability.
Offsite SEO – Competitor Backlink Analysis
Carrying out a review of your competitor's backlink profiles can be a valuable section of your analysis, as it will allow you to discover the strength of their domains through the link authority passed and better understand the kind of offsite activities they will be carrying out.
Using tools such as Ahrefs & Majestic, you can explore top level metrics such as domain authority & domain rating. Both metrics are culminated from Ahrefs and Moz and use a range of factors that should not be considered as the whole truth as it is unknown what weighting search engines use to determine these metrics.
However, these do provide an insight into how the domains might be perceived by search engines and can help through the trends they portray.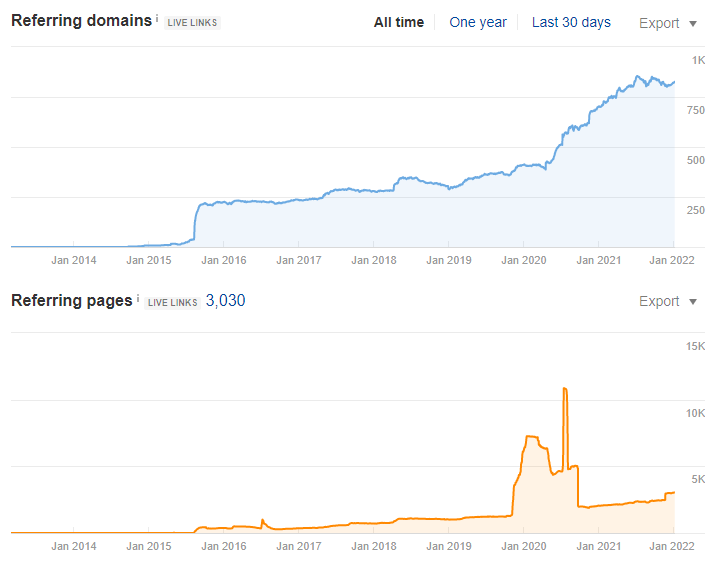 These tools also allow you to deep-dive into the kind of backlinks your competitors will be receiving. By spending some time investigating what authoritative websites link to your competitors, you can gather information on the kind of sites you should be aiming for to link to your own website.m;">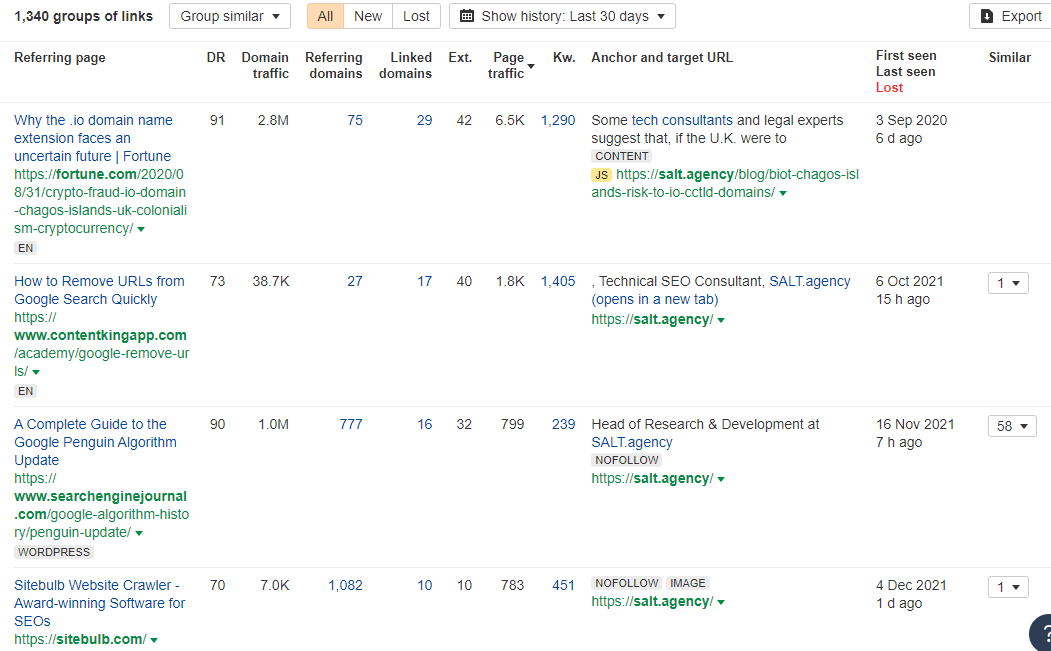 This can feed into your own offsite strategy, whether this involves outreaching to relevant domains or producing content targeted towards obtaining authoritative links.
Finding Competitor Unique Selling Propositions & Unique Value Propositions
Throughout your competitor research, you should be looking out for what unique selling propositions (USP) and unique value propositions (UVP) are provided by each competitor.
A USP is what differs your business from competitors through the products or services you offer, while a UVP is a strategy or business model that is used by your business with the intention of separating you from competitors.
During your analysis, you should make notes of what competitors offer that is unique to them and take inspiration for how you can operate with your own USP or UVP. If you are unable to identify any USPs or UVps through your research, this is where you should spend time exploring possible opportunities that will allow you to exceed what your competitors are offering.
Other areas for SEO competitor opportunity.
We have explored some of the key areas that are required for an SEO competitor analysis. However, as mentioned, there is a range of features that can be investigated that may need to be tailored for your business. Some examples of other areas to research are:
Review competitor website templates against your own
Review brand information such as possible takeovers and industry updates affecting a business
Investigate the social activity a business is carrying out and compare it against your business's social activity.
If you are interested in having a website competitor analysis completed for your business, please contact us and provide information about your inquiry.