How and why to create evergreen content
Content marketing is an invaluable and intrinsic aspect of marketing any business online, but not all of the content you create will prove as valuable to your audience as you had hoped, and most will simply become irrelevant over time.
This is where evergreen content comes into play.
Evergreen content can be a very useful tool in your brand's toolbox, so in this blog post I'll take a look at what evergreen content is, how to create it, and what the benefits are compared to your regular blog content.
It may take a little more time and effort to create, but is it worth it?
Absolutely.
What is evergreen content?
When I refer to 'evergreen content' I mean content that is going to hold a long-term appeal for readers.
This is a piece of content whose topic will be relevant for a long period of time, and that will drive traffic to your website long after it is first published.
This is the opposite of breaking news stories, which become irrelevant the very next day and completely forgotten the week after.
How do you create evergreen content?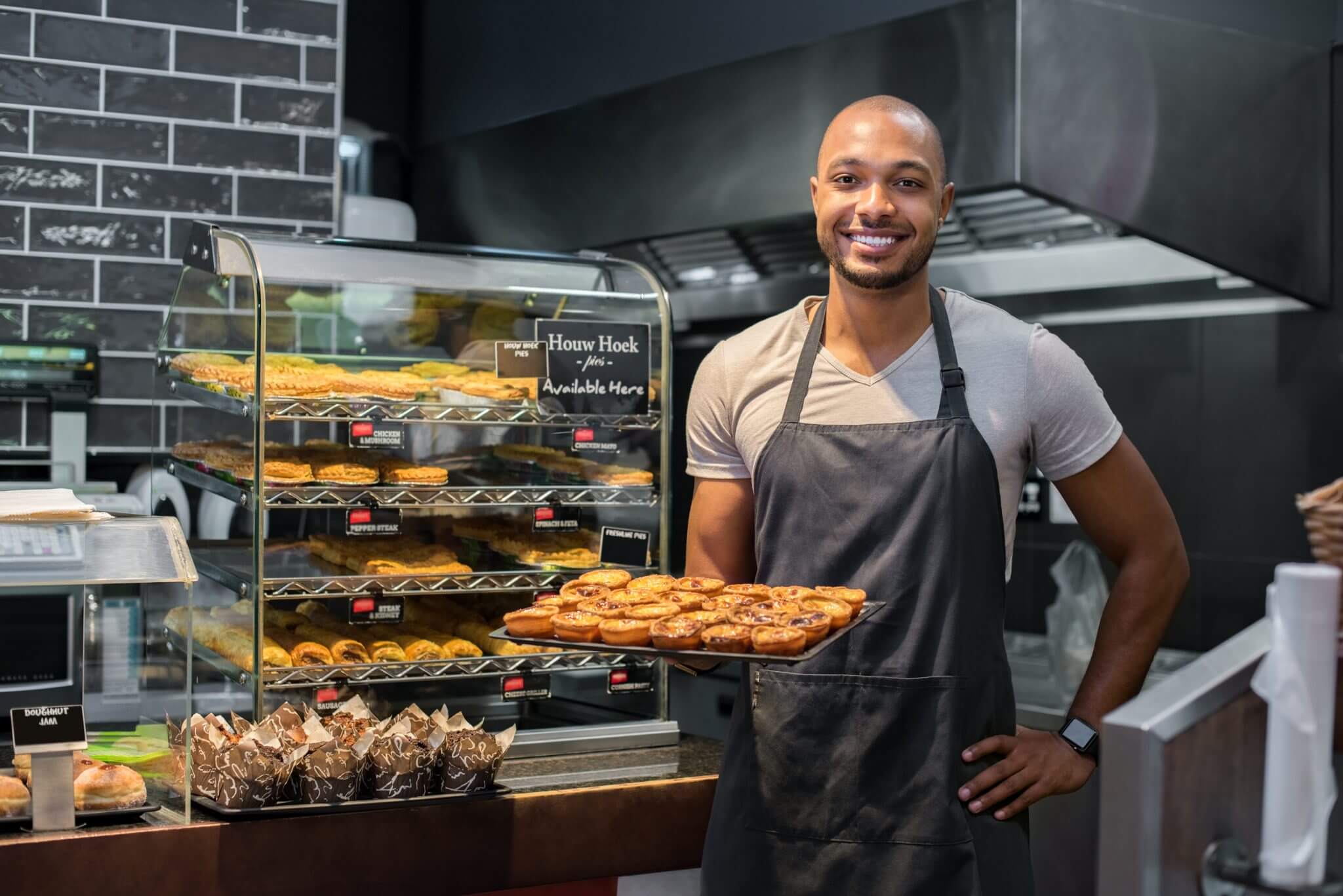 So, you're probably now wondering how you can create some evergreen content of your own, and what format you should use.
You need to choose a topic that is going to be relevant for the following days, weeks, months and, hopefully, years.
Resist the urge to write about current news stories and look instead to subjects where there are questions that people would like the answer to.
Offer up an informative answer to a problem people have, or a problem people didn't even know they have, and you're onto a winner.
Also, consider explaining a concept that readers would like to understand, or teach your audience how to do something new.
Whatever you choose to write about, make sure it is somehow linked to your industry — there's absolutely no point in a bakery writing a guide to erecting a tent (unless said tent is made from Victoria sponge).
The following is a list of format ideas for evergreen content:
How-to guides
Beginner guides
Product reviews
Listicles
Your own research
Case studies
Product comparisons
Best books for [goal]
Common mistakes in [your niche]
History of [topic or product]
FAQs
Buying guides
Definitions for your niche (for words your industry uses)
Best industry blogs to follow
Life hacks
A training plan or course for your industry
Gift ideas
Webinars
Testimonials
Podcasts
The above are just a few ideas, but the opportunities are endless. Remember that evergreen content is a great chance for you to show off your knowledge regarding the industry you work in.
You want to create content that establishes you as an expert in your field — the go-to business for customers in your industry.
Guides are a great idea, such as a beginner's guide or a 'how to' guide. These pieces explain something in a simple language, offering long-term value to readers.
Consider the subject of your guide carefully though: for example, people will likely always want to know how to brush their teeth well (and this will change as further research is done over time), but are far less likely to want to know how to operate a printer that is no longer in production.
If you can go down a specialised route with your chosen subject, do it. For example, instead of 'How to brush your teeth' you could write about 'How to brush your teeth without a toothbrush' or 'Tips for brushing your child's teeth when they hate it'.
These two ideas will naturally appeal to a smaller audience, but are also more likely to be found in search than a common search query such as the aforementioned 'How to brush your teeth'.
Finally, be prepared to spend time on your content — it may take significantly longer than a regular blog post, but it will be worth the extra effort.
Examples of evergreen content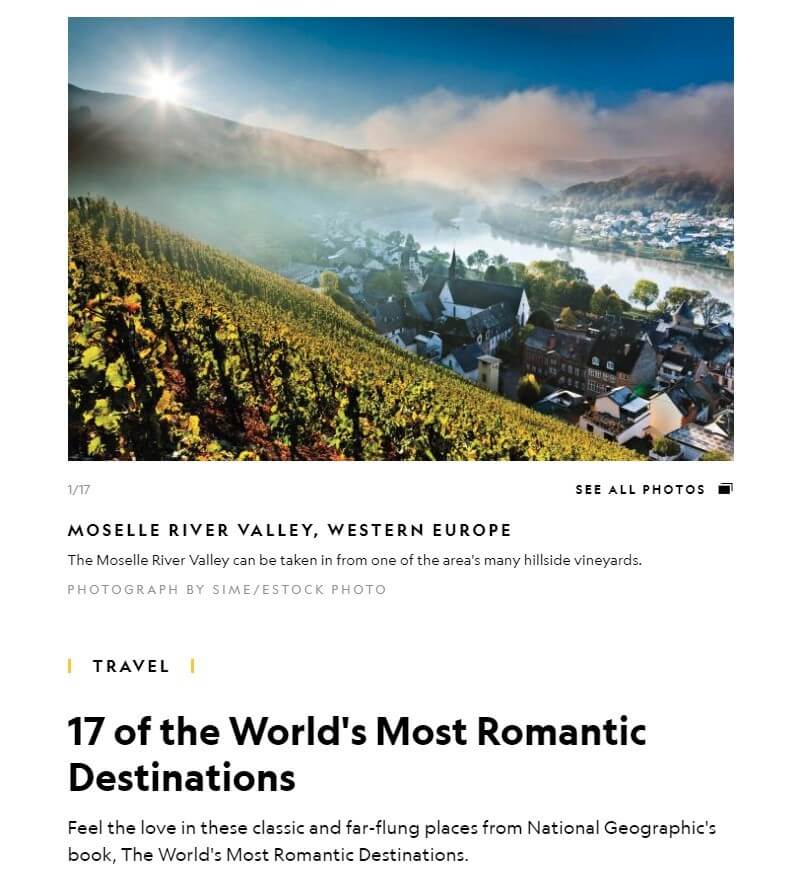 Above is an example of some image-heavy evergreen content.
People will always be interested in reading about and seeing images of travel destinations, and so National Geographic published this evergreen piece back in February 2017: 17 of the World's Most Romantic Destinations.
It is still just as relevant today and can be updated as and when it is necessary.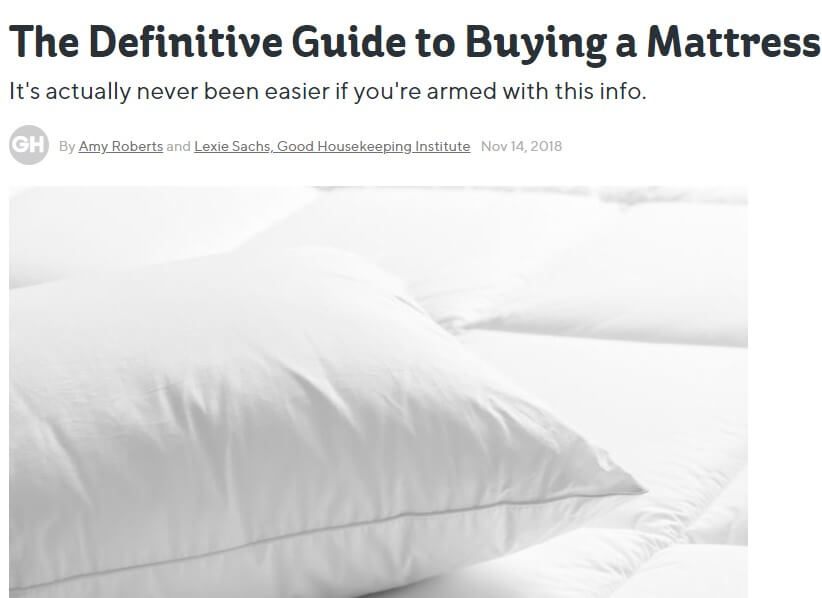 Above is another example, this time from Good Housekeeping. The Definitive Guide to Buying a Mattress is a great idea — we all sleep on a mattress, and all have to buy several in our lifetimes. However, they're not cheap to purchase, and so we want to make sure we are buying the right one.
So, how is evergreen content SEO-friendly?
Evergreen content won't go viral but will be read, watched, and enjoyed by your readers. What's more, it will hopefully improve your SEO visibility over time if it is executed well.
Ensure your keywords are featured in your title tags, URLs, alt. text, and the content itself to give it the best chance in search. A wordier title might work better for your evergreen content too, as it will contain more information.
For example, instead of 'How to bake a cake' it could be 'How to mix a gluten free batter and bake a delicious cake in just 1 hour'.
With day-to-day content, being this specific could mean it never gets read, but you can afford to dig deep into a niche with evergreen content.
Perennial content should help to steadily drive traffic to your website over time, helping to grow the popularity of your website, while also being linked to from other websites — all of which will be favoured by search engines, which could in turn impact upon your rankings in the long-term.
How to keep your content evergreen
Update evergreen content regularly so that it stays relevant and helpful — this won't take much work, and just a few changes can result in a boost in rankings.
Think about new articles you can link to, as well as new findings and developments on the subject you've written about.
Once you have updated your content, the date stamp will also be updated. Share this content on social media like it is new, and reap the rewards!
If you'd like to discuss evergreen content options for your business, get in touch today.
If you'd like to explore other SALT.agency blog posts on content and SEO, try Why relevant content still matters.