Google adds a buy button to search results
Speaking at the Code Conference in California on Wednesday, Omid Kordestani, Google's chief business officer, said that the search engine will be adding a 'buy button' in its search results.
In what Kordestani described as an 'imminent change', it means that users will soon be able to buy products straight from the search results – without having to visit an external website.
The move is said to highlight the corporation's growing ambition to expand from a mere search engine to a one-stop platform where consumers are able to purchase items directly – and all of it in the face of fierce rivals, Amazon.
Although the button will only roll out on mobile search results for the time being, it won't affect organic search results, as it shall appear next to paid search ads alone.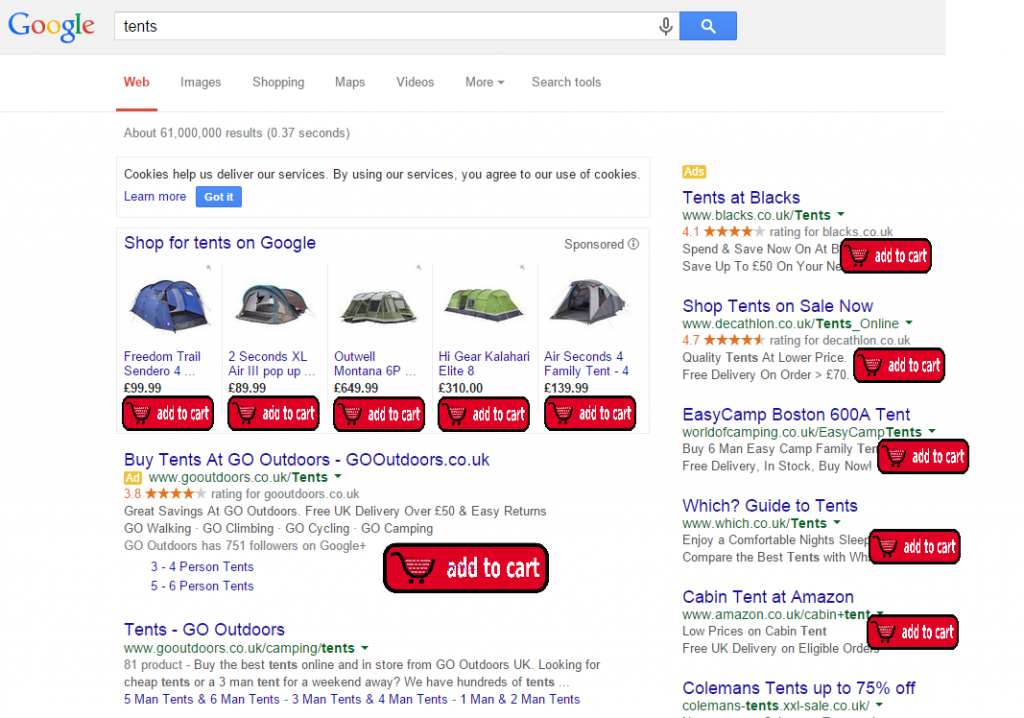 Aside from ecommerce, Google Buy also highlights the corporation's ever growing interest in how mobile devices interact with the internet, following the recent 'Mobilegeddon',
Speaking to the BBC, Kevin Dallas from Worldplay eCommerce said:
With Google Buy set to only be available on mobile devices and the search giant recently changing its algorithm to favour mobile optimised sites, it's clear Google believes that smartphones and tablets are the way forward for e-commerce.
Although Google Buy may strike at the heart of one of the most controversial internet giants on the planet, some fear that the move could also damage small and independent businesses, who rely on building relationships with repeat customers – something that may be more difficult to do when Google Buy comes into play.
Chris Horton, writing for Business 2 Community, says:
On the balance, Google's proposed buy button will probably be a good thing for mobile shoppers, just as it will likely be a great thing for Google and its shareholders.
This could also see paid adverts having an even larger precedence in the search results than before. We've known for some time now that if you pay Google enough money, it will ensure that you're right where you need to be, while giving you the customers that you need.
This change, however, could well damage the click-through rate of businesses in the future that happen to rely on organic search results; something that the search engine has championed for years, but has always seemed to put in second place when it comes to receiving cold hard cash.