Tackling the Amazon monopoly with a one in three conversion rate
We all know that Amazon dominate the market for… well, most things nowadays. Even people I know who claim to hate Amazon still order from them whilst grimacing, as they have long offered us the cheapest prices for most of the items we require. When times are tight (and when they're not), the majority of us will still choose the cheapest option. Even those of us who watched the TV documentary on Amazon.co.uk last year, and saw how one employee sick day leads to a penalty point against the employee (and 6 of these points lead to dismissal!) Yep, we like a bargain.
As a company who are constantly evolving to meet more and more of our needs, smaller businesses who don't sell on Amazon or who can't match Amazon's prices are being pushed out of the market. This is of course old news, but I do wonder if we are slowly taking hold of the reins as consumers in our own little ways, with the help of some rather snazzy websites. Introducing, the enablers:
Hot UK Deals
Community-led deals for online & in-store
HUKD is a popular site which relies on users to post about deals, vouchers or freebies they have found; a heavenly forum for bargain hunters. Whilst Amazon deals do get posted on here, many others do too from all corners of the web. In the past, spotting a deal on HUKD has led to me ordering from many websites I'd not usually have even considered. This is an online community with a thirst for money-saving (although I can't help but think I'd have saved more had I have never known about it). Hello random, unused gym equipment – I'm looking at you. However, if used when you actually need something, it can be very handy indeed.
Money Saving Expert
Site full of tips & info on saving money
Founded by Martin Lewis, who has since done many a TV programme on the same subject, MSE is a website which could help you save money on all aspects of your life: your car, your bills, your food shop and your next pair of knickers. MSE sends out weekly emails but there is also a section on the website called Deals & Vouchers, which is worth checking before you head straight to Amazon; you could possibly wind up buying something cheaper from elsewhere. Personally, I find this site really useful for loads of reasons.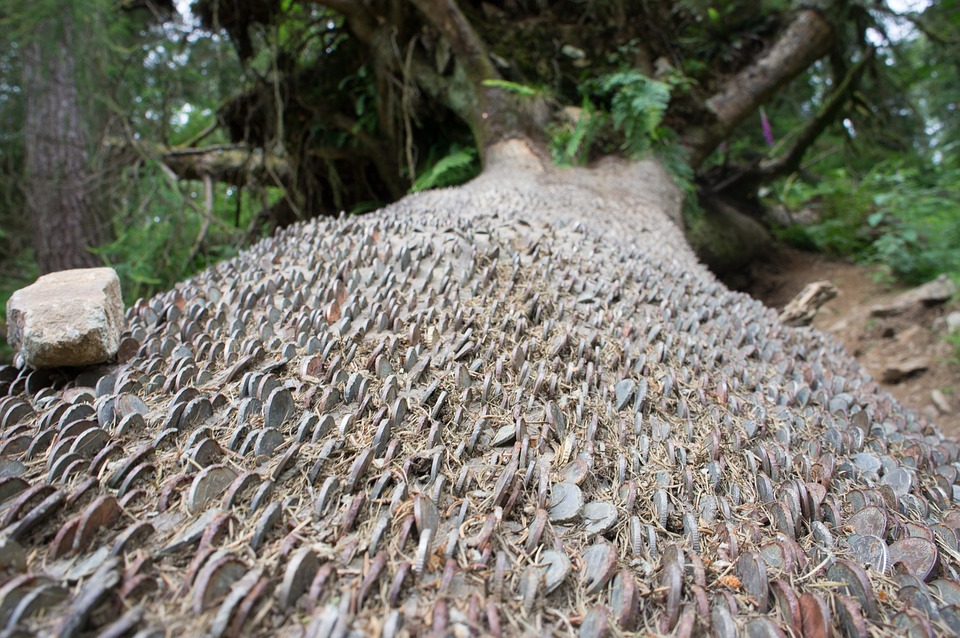 Quidco/TopCashback
Cashback sites
Cashback sites such as these mean that you earn money from spending money. Instead of, for example, heading straight to Next's website, you click through to it via Quidco or similar and voila – when you make that purchase, your cashback will be tracked. Amazon are on these sites, but their offers are specific and change frequently. At the moment on Quidco you can get 5% off Health & Personal Care Appliances on Amazon, or 2% off Office products. Imagine you want to buy a Furby. I know this is a big ask! You will get no cashback for this at Amazon through Quidco. However, if you buy it from Very as a new customer through Quidco, you will get 7% cashback. This may work out cheaper than Amazon, and it is a nice surprise when your cashback comes through later on! These sites help me look further afield than Amazon, and I have had over £1500 cashback from Quidco since I joined.
Flubit
Offer-creating website, whose goal is to beat Amazon's prices

As I am fairly new to this website, I caught up with Jessica at Flubit and asked her a few questions about how it works. I had figured it must be far more complicated than I realised, when in fact it really is rather simple.
No products are listed on their website; instead, you pop a URL in the box on the site from Amazon (or Play.com, Tesco.com and a few others) and they come back to you in your inbox with a personal and better price within 30 seconds or a few hours, depending on if you are willing to wait it out for a better offer or not. There's no daily spam or deals to be bothered about – Flubit is a demand-driven service, so they let the consumer come to them instead.
Many of Amazon's sellers sell through Flubit too, so you really are buying exactly the same product but for cheaper! And not from or through Amazon. Hurrah.
On average, the prices Flubit provide are 10-15% cheaper than at the URL you posted in the box. Due to this flubitgasting discount (see what I did there?), 1 in 3 Flubit users convert to an order, and 70% of users come back for more. Compared to other online marketplaces, they are very impressive figures. Watch out, Amazon!
Featured image credit: Pixabay