How to grow your SEO growth strategy
In this post, I want to explore the core foundations that make up a good growth strategy and its impact when these aspects align.
The core principle in any growth strategy is 'growth', which to achieve, means ongoing planning, analysis, and the execution of all available SEO activities.
I will explore what these core activities may consist of and how you can adapt them into your monthly SEO plan. I will also highlight the overall business impact this level of focus.
Keyword strategy
Identifying the keyword groups we wish to target will always be a key staple in the planning aspect of any SEO campaign.
When applying this activity into a growth strategy, it is ideally adapted to think about not just the present, and where we sit in our current sector, but more so about how the industry develops as a whole.
Fundamentally, this means aligning our keyword research to not only reflect current search terms, but more so about how customers may adapt the way they see and search for our sector as part of the conversion funnel.
This element of future planning can be transferred across all sectors, and it is a great way of building out a site's architecture in-line with where we see our customer acquisition journey changing over time.
The two examples below highlight how markets can change in a very noticeable way over time. They further highlight the importance of a market trend analysis as part of your keyword research activity.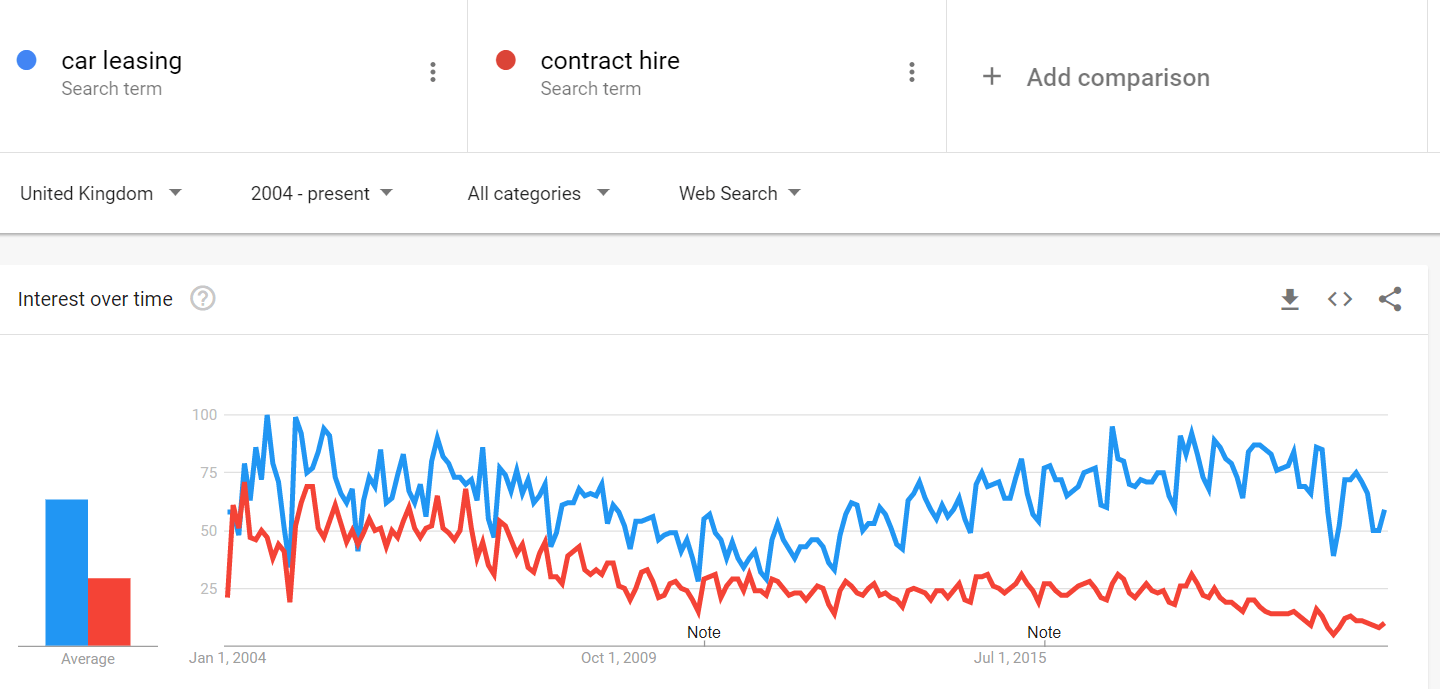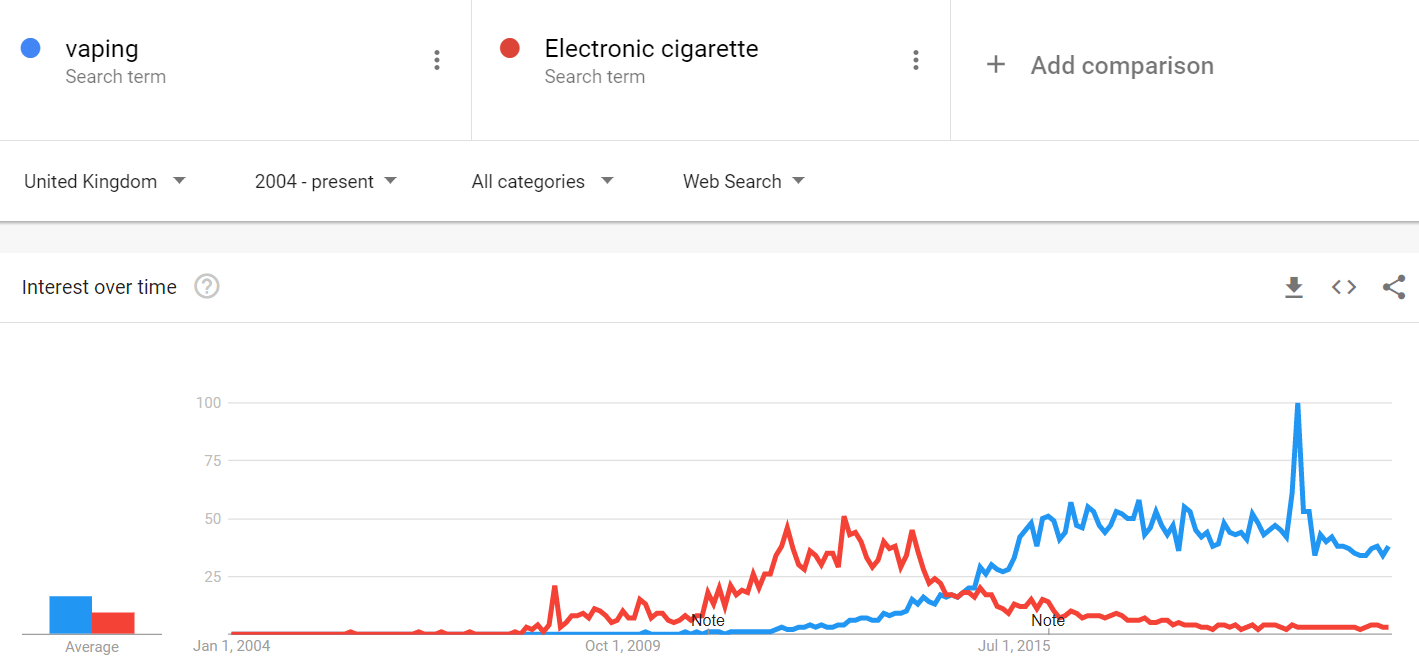 Products and profitability
When we have completed our baseline keyword research, the next stage centres around identifying how these keywords correlate with what drives revenue. In many cases, keyword research can detract from what sells, and instead focuses on driving large quantities of traffic.
This is, of course, a good end result. However, large quantities of traffic will only be seen in monthly revenue figures if we have a strong and intuitive user journey in place to push captured traffic into our conversion funnel.
From a B2C perspective, one of the most successful ways to achieve this is by creating guide-based content, whereby the products are then discussed and linked-to throughout the guide.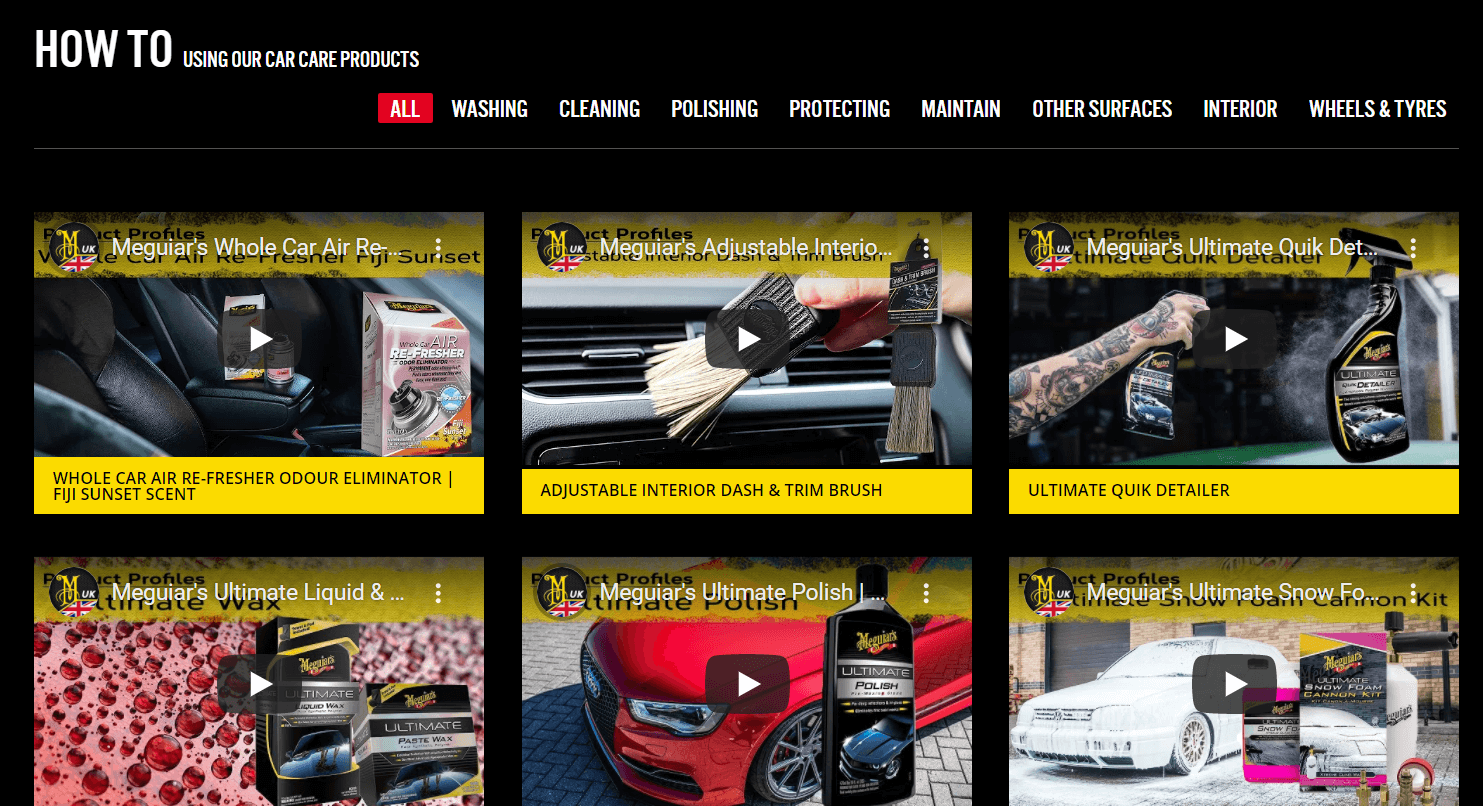 A more direct way of ensuring our keyword research aligns to product strategy is to extract key performers on both an analytical level and a drill down into the pricing strategy.
From this analysis, we can then align our monthly keyword strategy by targeting the areas where we know from previous planning. Therefore, our product pricing strategy will ensure we are highly competitive.
Competitor analysis
We have featured the various aspects of competitor analysis and the direct actions applied to SEO strategies in previously published articles.
In this instance, however, I will highlight what can be taken away from conducting a competitor analysis with a slightly different angle engaged.
We often look at our competitors and delve into what is driving value from them. This tactic allows us to focus on what strategy they are engaged with to drive this value.
When carrying out analysis, what competitors are not doing is overlooked, which is useful to tie into short-term and long-term growth opportunities.
For instance, each competitor's strategy will vary, as it will be aligned to where each of the product strengths lie within that company.
It may be deemed that if we are not fully competitive from a pricing aspect, then we should not waste our SEO resources trying to push that product segment.
This effort can translate to various product-based category pages not being fully optimised or targeted monthly. Hence, the opportunity can be found here.
If all competitors took this approach, then the level of dedicated SEO activities to drive performance for certain product categories may be minimal, hence securing ranking results with the landing page in question may be an efficient exercise after all.
Growing your growth strategy
When applying all of the above components to your SEO growth strategy, you may start to see noticeable increases in ranking performance across live pages or new pages that were never seen as a key focus.
This shift in ranking performance may lead these landing pages to become a core part of your monthly SEO activities as they provide both traffic and revenue.
This time is when a conversion-funnel based content strategy may be required to fully capture more informational based searches to push each user into the relevant product range.
Any growth strategy's main success lies within consistency and the ability to adapt in a short period to emerging trends within a customer base.
By monitoring what keyword segments are driving what commercial value, we can expand our activities to ensure all opportunity is covered.
Additionally, we can go one step further and match this new traffic opportunity to the correct user journey for each prospective customer.
From implementing this approach across many clients, we have built an internal growth matrix framework and analysis tool.
This engine allows us to identify SEO traffic opportunity every month and highlight the strategy required to capture the potential.