Backed by what it calls an extensive partner "ecosystem", the platform is one of the leading technical ecommerce platforms on the planet.
Netsuite SuiteCommerce strengths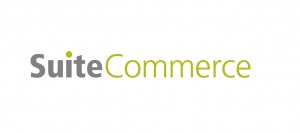 By its largest strength is the fact that it is a cloud-based structure that is able to provide a secure central repository for order management – benefiting both business and customer.
It is praised by many to be the first solution that unifies ecommerce software and core operational business systems.
Offering extensive levels of both flexibility and adaptability, NSC is noted for being able to reduce operational costs by improving efficiency within hardware and software management.
NCS is also able to provide a range of cross-channel experiences alongside targeted marketing and what is often thought of as a superior customer service.
Its design capabilities are also highly lauded, with store owners being given unlimited control, meaning that designers are able to create any desired experience for the customer.
Alongside its celebrated one-page checkout system, the platform is celebrated for its dynamic merchandising, advanced imagery, and other conversion assisting features.
What's more for those interested in SEO, NetSuite has even started blogging about the subject on a regular basis to help new users to the world of search engines. That aside, its built-in CDN, payment functions and speedy foundation are all great for SEO.
Netsuite SuiteCommerce weaknesses
It has been criticised by some of its users who state that the platform is not totally ideal for the purposes of SEO, with poor page load speeds and a complicated process of installing tracking and conversion codes.
What's more, for those who wish to export product feed information, the process requires custom programming, which inevitably, leads to additional spending. What's more, upgrading or applying enhancements to NCS requires significant labour costs.
In addition to this, it has also been criticised for being patched together with clunky and complex integration, alongside limited hosting capabilities.
What it supports and integrates
So far NCS' integration and support systems are considered limited, but this is only due to the fact that it is a new product. As time passes, expect more opportunities to open up.
How SALT.agency can help you
Our Netsuite SuiteCommerce SEO consultants have been working ecommerce platforms for years.
From integration through to every day maintenance and support, we know every benefit, drawback, and technical detail involved with Netsuite SuiteCommerce.
Find out how we can help you with it by contacting us today.