Using WPML to take your business international
If you are planning on growing your online business to reach international markets, or you are looking to create a better user experience for your customers in other countries – I recommend that you look no further than implementing WPML into your internationalisation strategy if your site is based on WordPress.
WPML was developed in 2007 and has grown to be one of the most popular and comprehensive WordPress plugins for creating multilingual frameworks. With over 60 pre-configured languages out of the box, the option to add more, there is little wonder as to how and why the plugin has over 500,000 active installs (and growing).
Benefits of WPML
From a user perspective, WPML ticks all of the boxes. The whole process, from installation to translating existing content, is user friendly, straightforward and can be done in a few self-explanatory clicks, thanks to an intuitive user interface.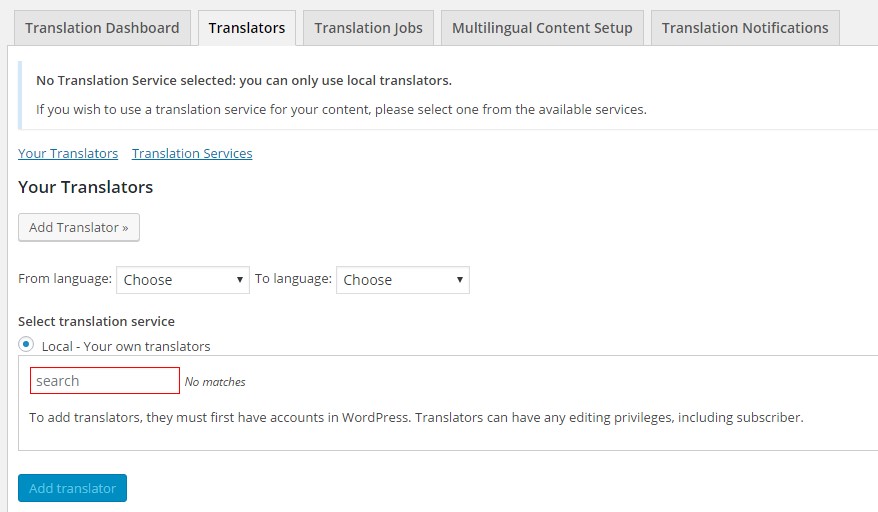 This plugin enables you to setup user accounts on your WordPress site specifically for translators, so they are only able to access specified pages that require their translation skills – meaning the rest of your CMS is protected from curious clicking and things going awry.
The WPML content management system allows you to translate every conceivable aspect of your website (even some aspects you may not have thought of), including your pages, posts, custom post types, taxonomies, custom fields, menus and theme elements. This makes the entire translated website an immersive multilingual experience for the user, rather than being the same website with different words.
Thanks to WPML's fantastic support and development, the plugin is compatible with major versions of WordPress, themes and associative plugins – so there won't be any issues with it working alongside your site naturally, and in the event of an issue or an unexpected problem, they offer customer support six days a week, 20 hours a day and in seven different languages.
WPML implementation benefits Multilingual Database Structures Made Easy
One of the biggest benefits of using WPML is the time that it will save you by automating a number of repetitive and laborious tasks, time that can be spent on other areas of the website or business. It also removes the headaches of translating URLs and establishing a multilingual database structure for your website, especially if this isn't something you've done before.
With WPML all of your pages (including translations) are stored inside the same database, within the same WordPress installation; as opposed to multiple WordPress installs and multiple databases which would be the case without WPML. This means that you can manage all your content and translations in one location, easily switching between languages and creating new pages.
WPML & SEO
There are a number of important factors and considerations that need to be taken into account when formulating an international SEO strategy. One of the most important considerations is how the new multilingual versions of the website will perform within organic search and how they will impact your existing website. Fortunately, with WPML, this process becomes a lot more manageable.
WPML is ideal for SEO because each translation of a page generated is completely unique and resides as its own object in the database, with its own URL and its own customisable attributes, such as meta title and description.
In addition to this, the HREF LANG tags are automatically placed into the on-page HTML, meaning that search engines will have a much easier time understand your site's architecture. Google for example, will easily be able to distinguish between the different international pages and serve the right languages to the right people, and this will also result in your website being indexed much faster.
Please do note that International considerations are not only limited to the language and phrases used. For example, in Japan, websites that are 'clean' with a very minimalistic design are treated with distrust as they appear desolate and empty, the phrase for this is sibishii. You may need to redesign your page templates so that you are not alienate your new audiences.
Businesses that use WPML
Below are a few examples of companies that I have found from a mixture WPML's show reel and from my own experience, as you can see, they are each supporting multiple languages and are all respectable commercial websites.
Firestone Building Products – Canadian based contracting firm
http://firestonebp.ca/

Ferries-Booking.com – online market place for booking ferry tickets
http://ferries-booking.com/

Hartley-botanic.co.uk – a leading manufacturer of quality, bespoke greenhouses
https://hartley-botanic.co.uk/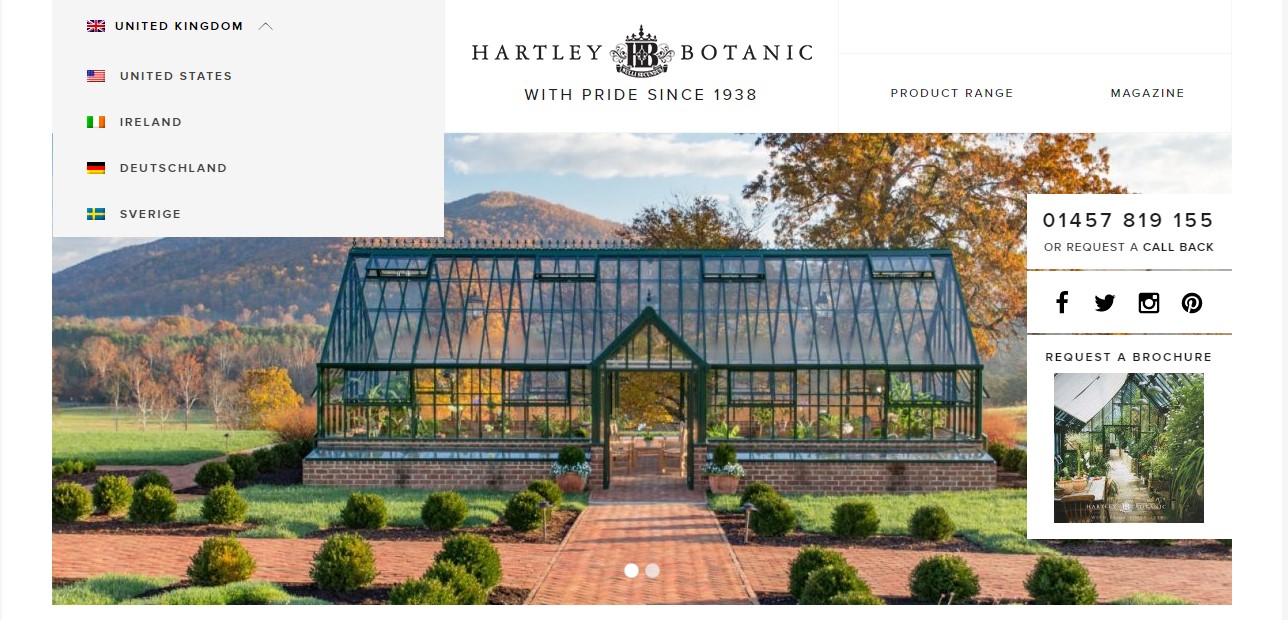 Q&A with WPML
I emailed WPML and asked them a few questions to get their views on some of the things I have talked about above:
SALT: What are the main benefits WPML has over its closest competitor, Polylang?
WPML:
Professional support
Reliable history of updates for every WordPress version, major plugins, and themes
Translation management
Full WooCommerce integration
Out of the box compatibility with leading plugins and themes
SALT: Why do a lot of businesses choose other solutions as opposed to the WordPress + WPML combo?
WPML: It's hard for us to tell. Our stats have been steady for the last two years, including after the introduction of free plugins. This makes us think that people who use free plugins are less concerned about guaranteed support and upgrades. We know from our clients that reliable support and upgrades are a major reason to choose WPML. When they buy from us, they get a promise that they can depend on us.
SALT: We noticed that you 'Fixed canonicals for non-translatable posts, as well as for duplicated posts' in update 3.5. Are there any other new features/bug fixes in the pipeline which will improve SEO performance?
WPML: There are always. We work closely with an SEO expert for our own sites (which are multilingual). Anything that we see which is a systematic issue, we handle in WPML. This goes for everyone and not only specific to our sites. We do these SEO reviews once per week.
I hope that you have found this article useful if you are thinking of an international framework for your WordPress website.