Twitter pledges changes amidst share struggles
Earlier in May it was widely reported that Twitter was planning on letting users write longer tweets by excluding photographs, links, and usernames from its 140 character limit.
That was nearly four months ago, and as of yet, the change is yet to occur.
The platform has made headway in the past, such as when it removed the 140 character limit from its direct messages – a move greatly lauded by journalists and the like, who now had a more efficient means to interact with contacts.
The news was initially reported on May 16, by Bloomberg TV.
As discussed in the video, Twitter has been trying to bolster its user base and reputations over the past couple of years, and its struggles in doing so have been reflected in its sluggishness and gradually falling share prices.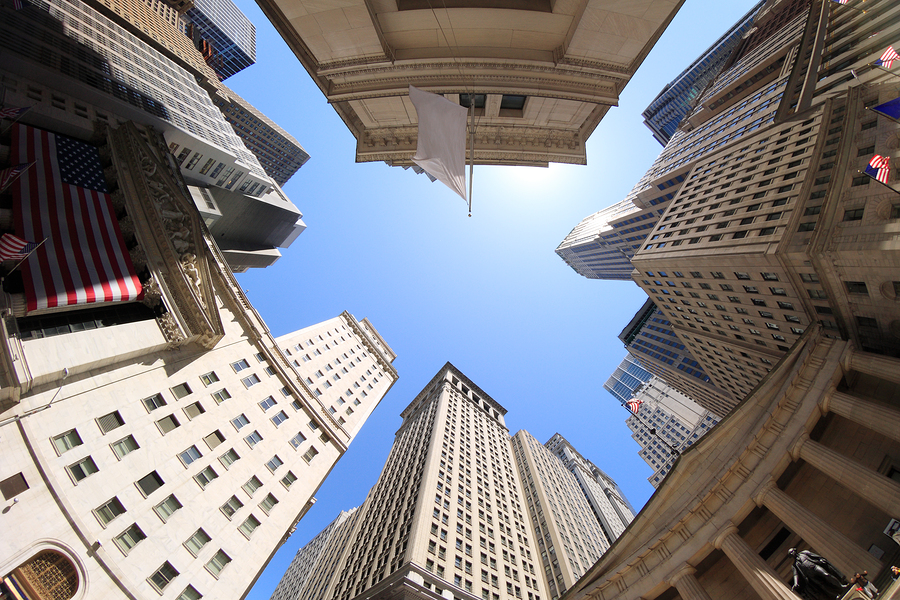 So did the announcement make any difference on the market at the time?
Not really.
On May 16 – on the day of the announcement – a single share cost $14.29 at close of play.
Despite some improvement, two days later the cost of a single share fell back to $14.14.
This isn't to say that journalists, tech mags, digital agencies, support accounts, and whimsical accounts such as @dril didn't benefit, but it might take more than a minor change to bring back the heady days of $69 a share.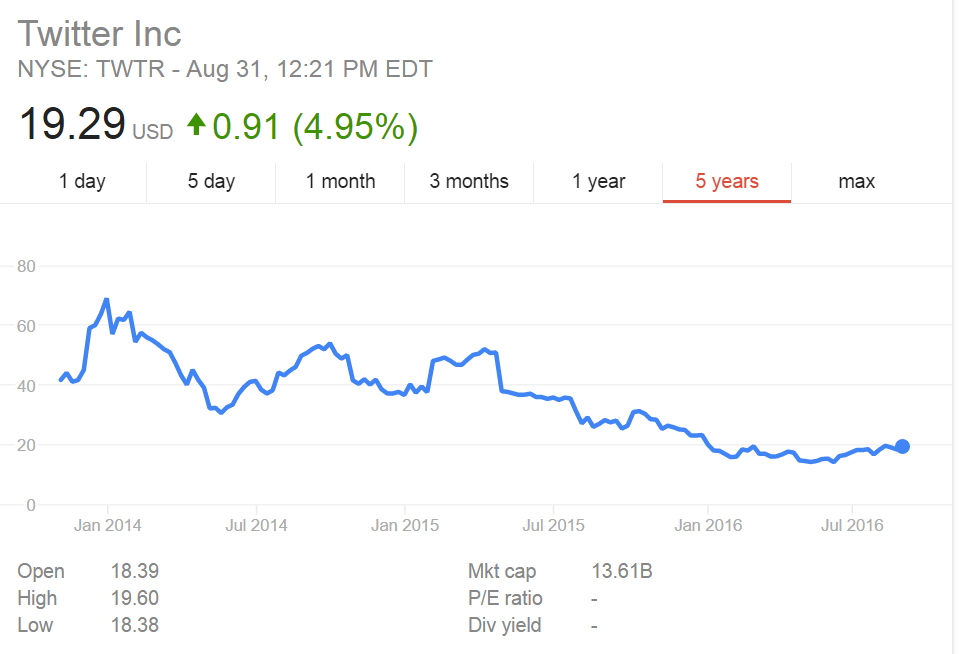 With the character count omission changes now seemingly mythicised, its latest move (again, lauded by journos and the like), is the announcement that Twitter will start sharing 70 per cent of advertising revenue generated by videos with video producing users.
Until now, Twitter has only shared these takings with major partners such as the NFL and CBS.
At the moment, revenue shares will only be available in the US, but the company states that the new move will allow creators to "generate revenue at scale".
So did this affect the platform's shares?
It's hard to say, but shares were in fact given a 4.5 per cent boost after co-founder Ev Williams told Bloomberg TV that the company is currently considering its options.
Initially wary of broaching the subject in an interview, Williams said, "we are in a strong position right now," and that, "as a board member, we have to consider the right options."
Analysists have been discussing the subject and have suggested that Twitter could actually be a strong acquisition for the right Silicon Valley company.
But it needs to be the right company, as currently the platform has 313 million monthly active users, which has stalled, considering that this is less than one per cent higher from what was reported six months ago.
Furthermore, between June 2015 and June 2016, the platform lost $408.9 million in a revenue of $2.48 billion. Its strength therefore currently lies in its audience reach – not its return – meaning that Twitter would be a fine purchase for the likes of Alphabet or, interestingly, Facebook.
Michael Tchong, Founder of Ubercool Innovation, says that, "Twitter doesn't improve their interface enough, they have languished behind Facebook in that regard", and that, "they would fit well with a company that understands that frequent improvements in the user interface and the site's features are absolutely essential."