The anatomy of creative content
The days when you could get away with a 300-word blog post are long gone — in fact, research shows that most shared articles are 3k-10k words long. Don't let this put you off though — this seven step comprehensive approach to content crafting will guide you through the process of creating more effective and search-engine-friendly creative content.
Step one: Lay the foundations
The first step in creating content that is successful in search is defining your intent. Purpose plays a pivotal role in content creation, and also in successful delivery to your target audience. If you were to build a house, before building the walls, you would first make sure you lay the foundations. In much the same way, you should only produce content if you have a goal in mind, which could be one or more of the following:
To provide information and educate your audience
To build brand awareness
To generate social media engagement
To generate leads
To create positive signals that feed back to Google and other search engines
The overarching goal is often: To perform well in the SERPs, as this can have the biggest impact on the overall performance of your business.
Each goal has one or more suitable content types, so choose your type wisely.
For example, you could produce an 'ultimate guide' or a PDF e-book on DIY furniture building for your carpentry website to educate your audience and build brand authority (by being an expert in your field). If your content doesn't have a motivation behind it, don't bother writing it.
Step two: Analyse your and your competitors' existing content
Before you start work on new content, you must spend significant time assembling and auditing existing content. Examine the work you have previously done and conclude on what type of content and which topics got high engagement and, most importantly, why.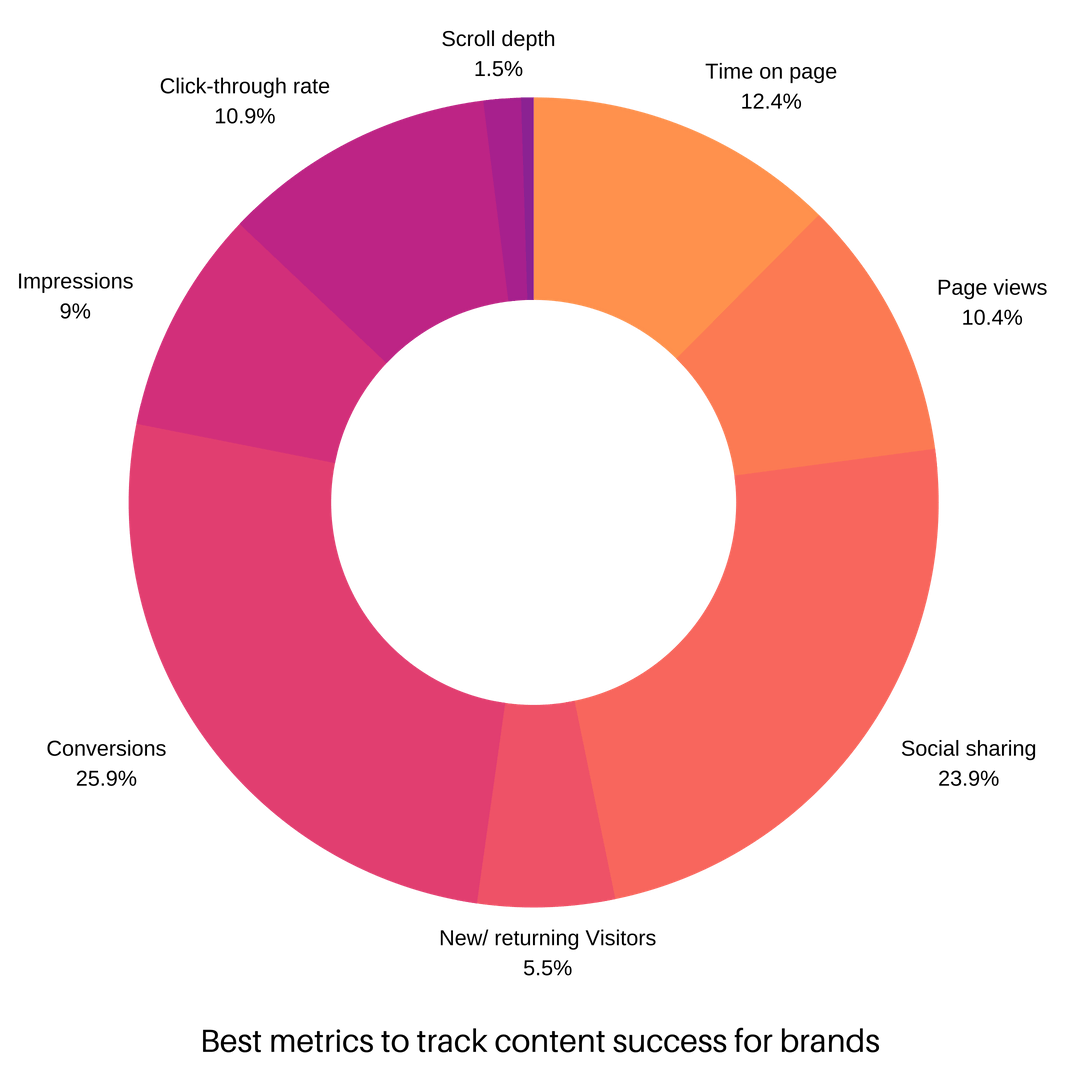 Looking at the content performance metrics will give you an idea of what content resonates the most with your audience. Analyse this content's features, tone, and topics, and look for patterns to replicate and gaps that you could fill.
Repeat the process with your competitors' work. Compiling and analysing your and your competitors' previous content will help you learn more about your audience, generate new ideas or improve existing ones, and produce a top-notch content piece.
Don't neglect competitors' content that didn't perform well either. Often, content fails due to being either underdeveloped or overcomplicated – perhaps a great piece of data lacked presentation and structure, clarity, or engaging visuals.
If you see the potential for a great post, upcycle the data (unless it is their own data) and come up with some engaging and unique copy and images.
Step three: Research and brainstorm content ideas
Now that you have accumulated insights into your audience's preferences and know what works and what doesn't, it is time to brainstorm content ideas.
Once you have explored all avenues and chosen a content format and a topic, piece together all the subtopics and angles you can cover in a mind map.
A visual representation of hierarchical structure and organisation of your content will ensure that all aspects are covered, and the content has a logical flow.
Here's an example of a mind map for an e-book of affordable meal recipes: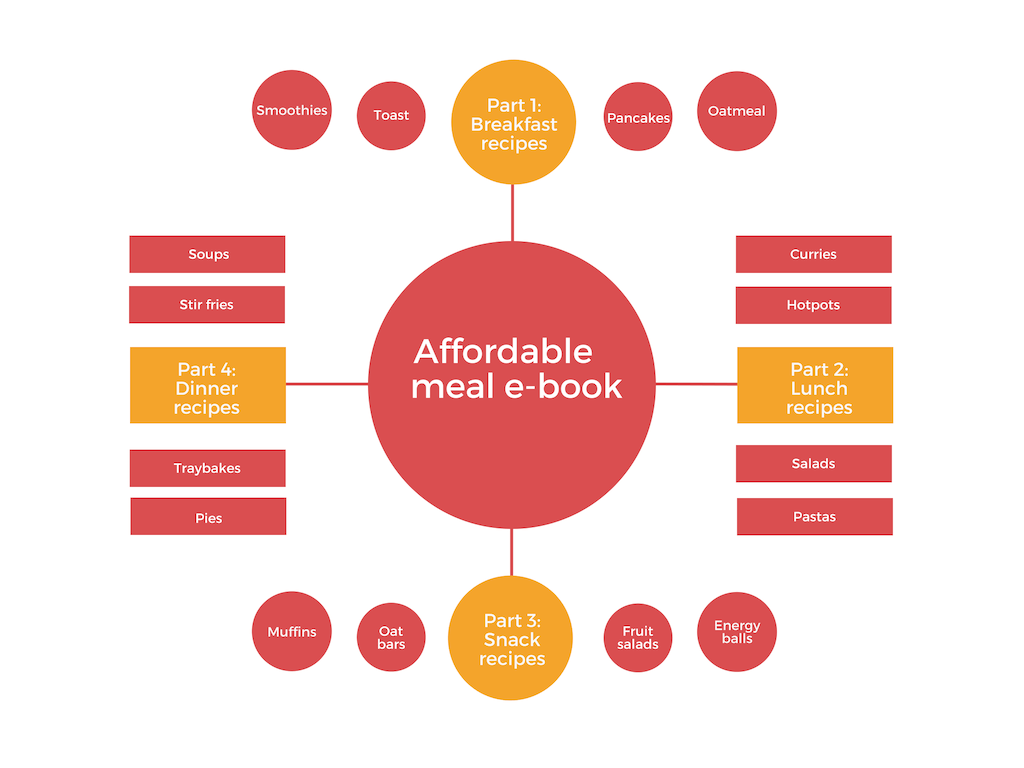 Strive for quality and depth — don't expect results from thin, shallow and underdeveloped copy. Informative and well-rounded copy requires rigorous research.
This should include multiple sources — conveniently, in 2019 there is a plethora of information available online, ranging from news articles, to government data and industry expert opinions. Just be careful where you take your information from, as there's a lot of false data out there.
Step four: Build the perfect body (of content)
Let's imagine that content is an actual body. The skeleton represents your main ideas, but there must be meat on the bones, i.e. useful, value-bringing content with organic keywords at the heart of it. Of course, you often write about subjects you have knowledge in or that are highly relevant, so in that case the keywords and variations of such will come naturally.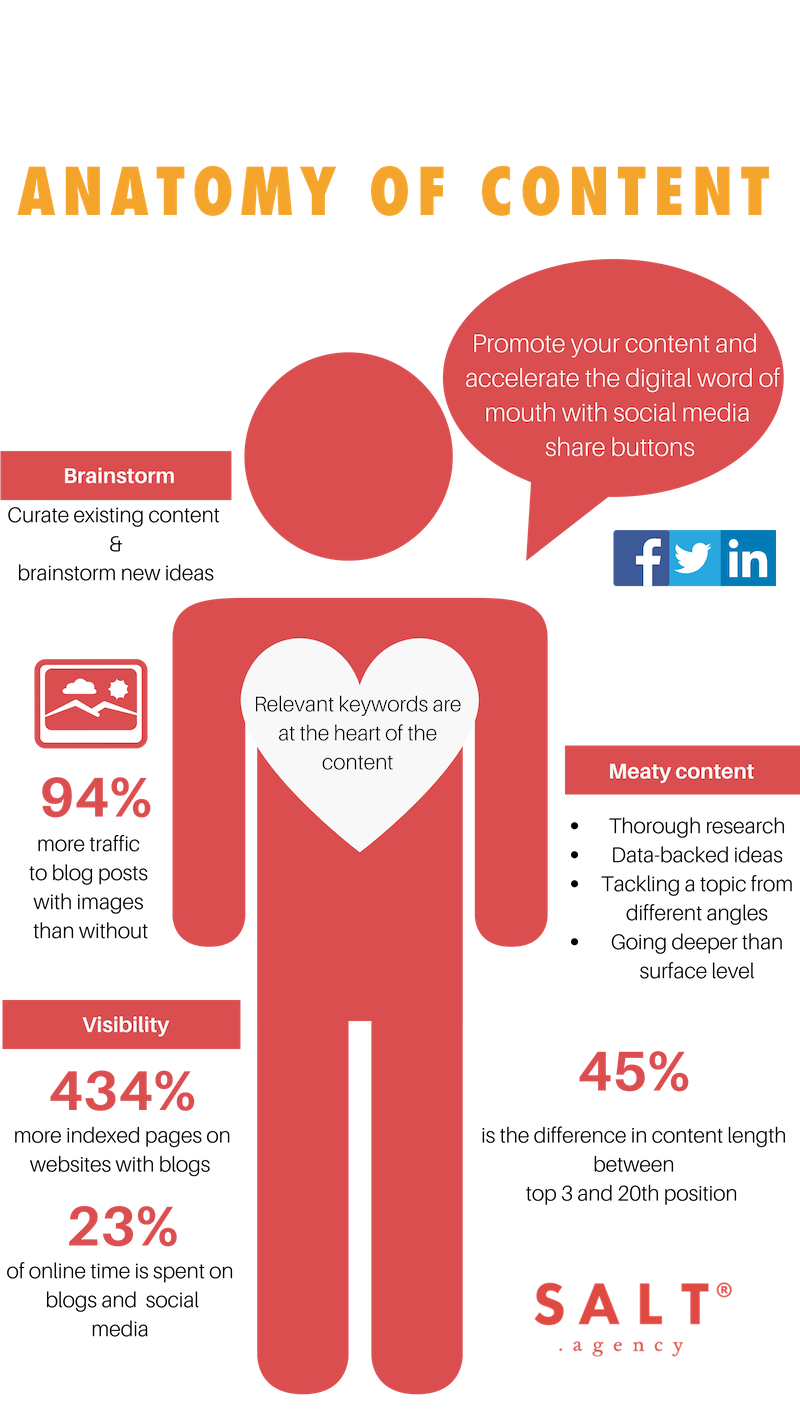 With targeted keywords, you are guaranteed to target the right audience. Think of who will read your content. What information are they looking for?
How are they searching to find it – what search terms do they use to find it? Use tools like Keyword Tool and Serpstat to perform some keyword research.
Make sure your content has a good flow and is well written. Structure your copy in a clear, logical, and easy to understand way. Make use of relevant analogies and illustrate your ideas.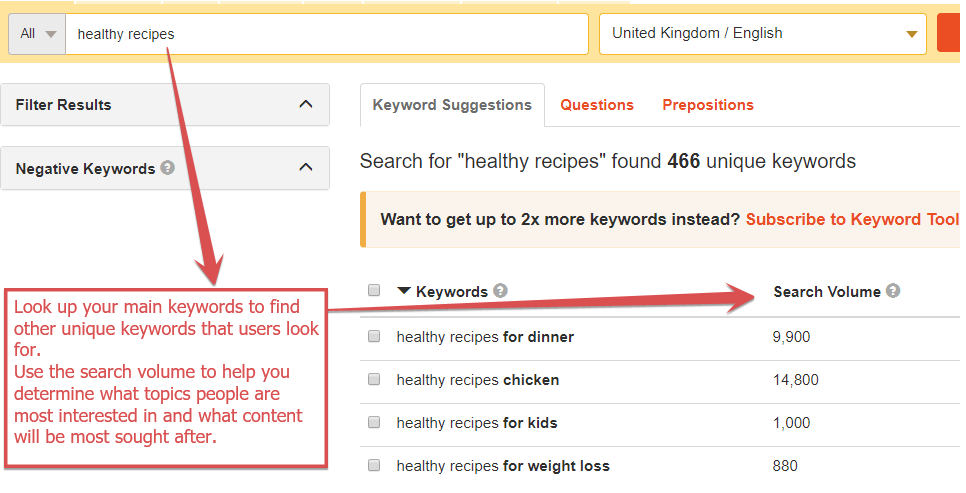 Creating keyword clouds is useful to generate content that performs well in search, which is of course key to many other benefits, also.
Pick your colleagues' brains from other departments — what do customers usually ask them? Get advice from sales, customer services, or technical teams. This research will enable you to write thought-provoking content that is sought after and highly discoverable in search engines.
Step five: Make visuals work in your favour
Make sure to have supporting visuals – research by Skyword shows that articles with relevant images receive 94 percent more traffic than text-only articles.
Create your own unique illustrations and videos using free tools such as Canva.com. Create diagrams, charts, and images that will guide users to your content. Research from Jumpshot shows that more than 26 percent of all the US searches come from Google Images.
Images bring in more traffic and shares on social media platforms like Facebook and Twitter. The visuals make your content more appealing and memorable. In fact, people tend to retain about 80 percent of visual information and only 20 percent of written.

Step six: Dress up your content with on-page optimisation
Content creation goes hand in hand with on-page SEO optimisation:
Add tailored meta descriptions, keyword-focused title tags, and captivating headings.
Think of action-provoking CTAs and add internal links to other content on your website to help reduce bounce rate.
Compress images to increase page speed and add alt text and titles to help search engines recognise the content.
Make sure the content URL contains relevant keywords.
Don't forget to make your content a good read. Provoking emotions like joy, amusement and laughter, will lead to more social shares and coverage from other domains, which will contribute to your search engine rankings. Remember to inject some humour where you can.
Get a fresh pair of eyes to look at it before it goes live and take their constructive feedback on board. You are then ready to go live.
Step seven: Promote your work through digital word of mouth
You didn't create the content for it to just disappear into a sea of blogs, so make sure to promote it to your audience through various social channels. Once your content has been live for a week, re-promote it. Great content deserves a shout out! Add social platform sharing buttons to your post to enable easy sharing.
Good luck with your content production!