SALT.agency to host technical SEO meetup in New York City
We're pleased to announce that SALT.agency will be hosting a New York Technical SEO Meetup on 8 November in Manhattan.
The event will host a light panel discussion and open SEO forum, discussing current trends, the future of technical SEO, and the role of the SEO professional in the modern marketing ecosystem.
Panellists to be confirmed.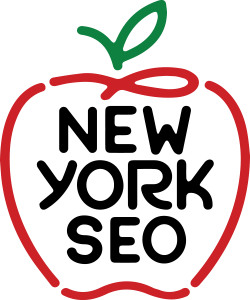 Ticketing & Registration
Due to venue capacity, please note that this is a ticketed event. However, the tickets are free! Please register via the Eventbrite link below:
https://www.eventbrite.co.uk/e/new-york-tech-seo-meetup-tickets-75887833553
Event Sponsors
Primary Sponsor: SEO Rank Monitor

SEO Rank Monitor is a rank tracking solution with easy-to-set-up automated reporting (Excel & PDF), as well as highly accurate data across desktop and mobile for your site and your designated competitors. You can sign-up for a 14-day free trial of the tool.
Event Sponsors
The Venue
The New York SEO Meetup will be held in a private room at Bar None, 98 Third Avenue, New York, NY 10003.
Food and drinks will be available from the normal bar service.
EDIT 10/10/2019: There is now a $500 bar tab courtesy of DeepCrawl.
Getting to the venue
Lorely is a 5-minute walk from 3 Avenue Station.
There is a bus stop, also a 5-minute walk named E 14 St/3Av, which you can get to on the M14A-SBS & M14D-SBS services.
There is a bus stop, on the same street/approximate 2-minute walk named 3 Av/E 11 St, which you can get to on the M101, M102 & M103 services.
The bar is approximately a $15 Uber (pool) from New York Penn.