Megan Fairgray joins the SALT.agency team
At SALT.agency, we love to support the right candidates in kick-starting their SEO careers.
With that in mind, we recently invited applications for an entry-level SEO executive position, and that led to one of our most recent hires.
We are pleased to announce that we have hired Megan Fairgray, who we will train and support in her budding SEO career.
Megan comes to us with a 2:1 degree in English Literature from Leeds Beckett University and a wide variety of work experience; from bar work to office work, and from a spell as a freelance writer to an account executive position within a branding agency.
Following a successful interview, Megan joined the agency in August 2020.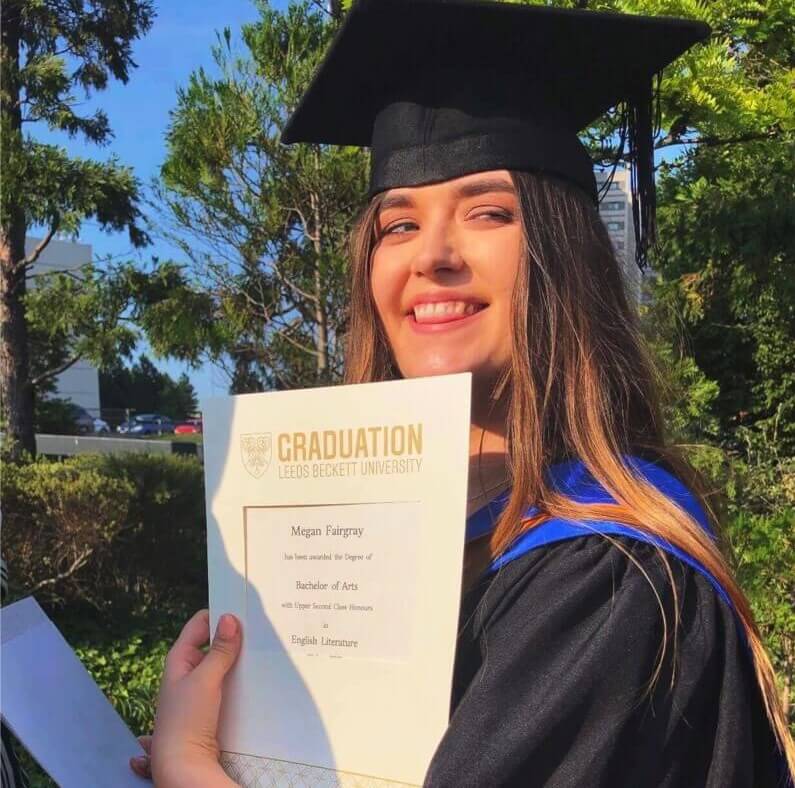 So, why was Megan keen to start a career in SEO? We asked her and here's what she said:
SEO interests me because it has such an impact on every industry and every type of business — although, many people outside of the SEO industry don't understand that it does.
We were also interested in why Megan chose SALT.agency as somewhere she'd like to work.
The fact that SALT.agency encouraged people with no experience in SEO to apply for the role and explained that they would be training me fully was something that attracted me to the agency.

SEO was something I had always been interested in but I'd never before been given the tools to learn that skill.

Then, following my interview and after meeting the team, I immediately knew I wanted the job even more because of the people at SALT.agency and the workplace as a whole.
You might be wondering what Megan has been up to since she joined the team last month. Here, she explains:
During my short time at SALT.agency, I have already worked with businesses of varying types, which I love because no day or client is the same. I'm also receiving the full support and training needed to become an expert in SEO.
Asked what she's looking forward to during her career at SALT.agency, Megan said:
I'm excited to work and grow within a company that sees my potential and wants to help me learn! I want to work my way up and earn my place within an agency and I really see myself doing that here at SALT.agency.
Outside of work, Megan can usually be found cooking a new pasta dish for herself and her housemate while scaring said housemate with a new true-crime show she's just discovered!
Megan also enjoys wandering around Leeds with friends, looking for new places to eat and drink. She informs us that she can't resist a beer garden or outdoor seating, so even if it's a cold day, she'll still be found sat outside!