5 essential Instagram tips for your business
The future of social media posts is very much visual, which is great news for Instagram – a platform which is going from strength-to-strength at the moment. Having recently emulated Snapchat with the introduction of its Stories feature, Instagram is now boosting its already healthy userbase of 700 million monthly active users with Snapchat fans. Do you use Instagram for your business? Whether you have yet to sign up to Instagram, you've got an account but you're new to it, or you've been using it for some time, the tips in this blog post may help to give your Instagram account a healthy boost.
Think outside the (product or service) box
While it is important to show off some snazzy photos of your products, you are far more likely to create a loyal following on Instagram if you open up and share some behind the scenes action too. Think about your brand and all of the aspects that come together to make it what it is. If you are marketing a product, think about the production stages and the people involved in that. If you've a service (or are marketing a product), think about who that benefits and what their common interests are.
For example, you could share photos and videos of:
Your office/workshop/factory/base
Suppliers
Ingredients/raw materials
Events you attend
Events you host
Happy customers/clients (with your product/using your service)
Your pet (got an office dog?)
Competitions/promotions
If you run a family business, check out @astonishcleaners for examples of how to blend your work life and home life on Instagram in order to engage your audience.
On a side note: Astonish products are vegan and cruelty free, and this brand brings animals into their image mix fairly often, which the audience loves.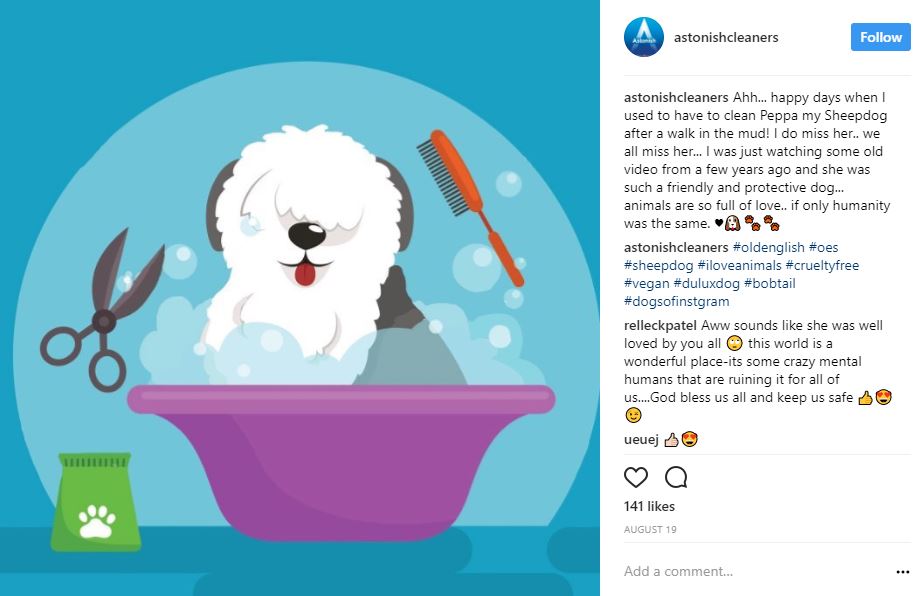 To get more specific, let's take the example of a vegan chocolate bar brand which doesn't use refined sugar – let's call it Vegano. After thinking about customers/potential customers and the brand, the business behind Vegano might consider sharing photos and videos of:
The product looking irresistible
Customers posing with the product
Baked goods created by customers with the product
Vegan food festivals/allergy food festivals/general food festivals
Happy animals
The ingredients of the product
The process of creating the product
People who help to make the product
Facts about refined sugar
Health facts
Vegan facts
Animal facts
Where the product is sold/on offer
Awards the company/product has won
Their rescue dog, Gary
On the other hand, a travel company that organises trips to America, for example, could probably do well on Instagram by mainly sharing images of beautiful places in the States, as long as they feature the right hashtags. Talking of which…
Hashtags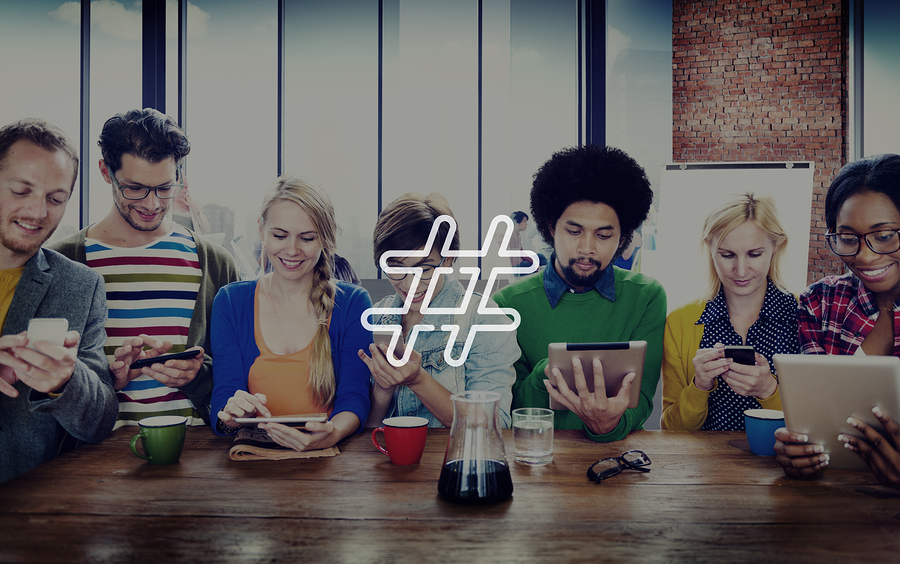 Instagram is highly hashtag-orientated, so don't be shy with them; adding hashtags will bring new followers to your Instagram page, and you can add up to 30 to each post. Add hashtags to the post itself if possible (unless you are bulk cross-posting across social media accounts) – otherwise, you can add them as a comment, but then when users search for a hashtag, the results will bring up your comment rather than your post itself.
Using the vegan chocolate bar brand example from earlier, if they were to post a photo of their product, they might use some of the following hashtags:
#vegan #vegansofig #vegansofinstagram #crueltyfree #snack #chocolate #dairyfree #glutenfree #veggie #govegan #veganfood #whatveganseat #poweredbyplants #glutenfreevegan #fairtrade #friendsnotfood #veganfood #veganlife #veganfoodporn
Don't bother with general tags such as #food or #instafood, as you are not likely to get noticed using these – there is too much noise surrounding them.
If you sell a product or service, make sure to mention your industry: #trainers #haircare #travel
Local businesses should always add local hashtags, too: #Leeds #Yorkshire #London
Engage with people
Posting your own photos is only half the battle on Instagram; in order to really build an audience, you need to engage with followers and potential followers, by liking and commenting on their posts. Reply to comments you receive too, so people can see you are approachable and friendly rather than corporate. Also, the more people are engaging with you on your posts, the higher the chance of new people finding/following you, thanks to Instagram's algorithm.
Share followers' images
Encourage your followers to share images of themselves using/wearing/eating your product/service – you can then share these on your business feed. Not only does this please the users you repost, but people love seeing images of products in action, and you are being provided with free content! What's not to love? Only repost quality images though.
Call-to-action
As I'm sure you have found out by now, you can't add links to your Instagram posts, which means you need to get a bit creative with your calls-to-action if you are wanting to direct users to your website. You can add one link on Instagram, which is in your bio, so when you post a product or service photo, write "Link in bio" in the caption, so people know where to head to take a closer look at what you offer. Another idea is to write the URL on an image itself – not as good as a link, but certainly better than nothing!
Featured image credit: graphicphoto/Bigstock.com