Getting to grips with hyperlocal SEO
Hyperlocal marketing is here to stay, but it's a term that has been bandied about for around two years now, as anyone working in digital will know.
Although hyperlocal marketing has been around far longer in print and on the radio, thanks to mobile technology, it's only now coming into its own online.
For those that aren't blessed with the fortune of working in digital, how can a business get a handle on hyperlocal marketing from an SEO perspective?
The best way to do this is to truly understand the relationship we have with our mobile phones and tablets.
Since 2015 people have been turning to search engines from mobile devices more frequently than desktop computers, which means that questions containing the phrase "near me" has risen dramatically.
Google refers to these as "I-want-to-go moments" and reported that such searches had increased by 80 per cent between 2014 and 2015.
What's more, retailers reported in 2016 that 82 per cent of customers searched for products online before they made purchases in-store.
This means however, that there are a diverse range of influences that a customer can experience before reaching the store that they want to purchase or receive services from.
Getting local search right, and outperforming local competitors, is therefore key to assuring both traffic and sales.
The first thing that a local business should consider is registering themselves with local chambers of commerce and other such sites.
Possibly the most important of these is Google My Business, which is a free listing on Google and will help the search engine understand and locate your store for customers who happen to be searching for goods or services in a particular area.
At the same time, it is also worth registering with Bing Places – though be prepared to verify that you are in fact the owner of a business.
By registering with listings and local business directories, a business will create what's known as citations, and these help search engines to clarify and reinforce what services a company provides.
Even citations that do not provide links to a website will help a search engine understand what a business does. They will usually contain important Name Address and Phone Number (NAP) information.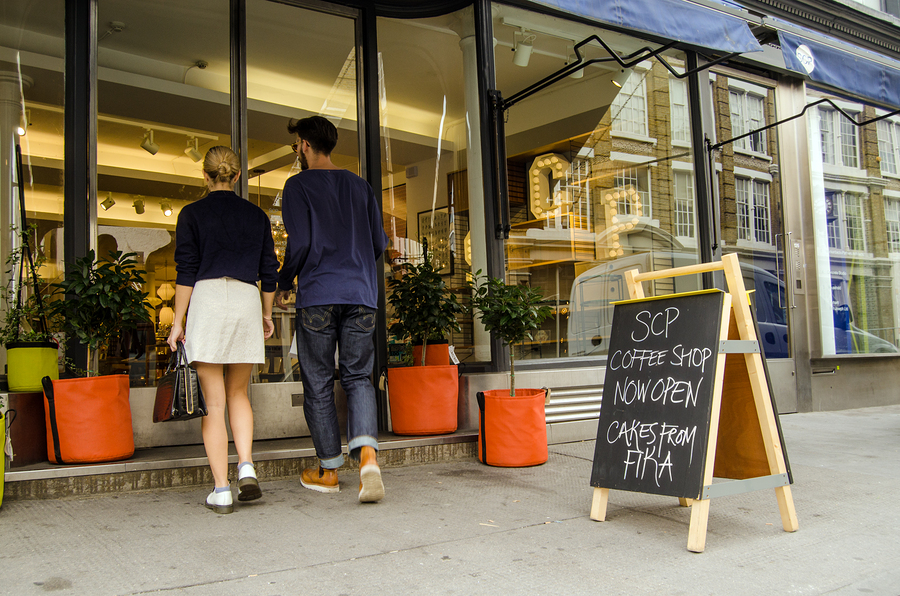 But are citations enough?
Not quite.
Although local citations are often viewed as the bread and butter of local SEO, they need to be supported by a range of factors and technicalities.
According to another survey, 72 per cent of SEO agencies reported that they were using citations as a way of building both links and local ranks.
This means that just about everyone is doing it, and in SEO, you need to be doing more than just what everyone else is doing to get ahead.
One of the best things that a company can do, which is what a lot of companies do in the offline world, is focus on the environment around them.
By developing a website with a real passion for the local area, and the people in it, content can focus on local points of interest and events that might take place throughout the year.
For instance, if you happen to own a vegan pizza place in Hampstead, you might want to talk about sourcing local products, or the Bangla Music Festival, which takes place every September.
Keeping your website fed with interesting news and information is a key way of showing that your business is active and beneficial to the local area – something that search engines always want to see.
Links are of course important, as they always are in SEO, but consistency and local information will have a greater impact on how a site performs in a search engine.
But what if a small business operates over several towns and or cities?
This can be where location pages come in. If a business has multiple stores or offices, each of these should really have their own unique, informative, and well written page.
Although some companies might have regional pages, it is considered more appropriate to offer single location pages so that a site can provide a greater level of knowledge and information to a user.
It's also important that these pages are discoverable so that search engines can find them.
You can also enter a Google My Business entry for businesses with multiple locations, although it's imperative that the information entered is consistent and complete.
Another powerful tactic for exposure in local ranking pages is the ability to make the best of reviews and cultivate respected reputations.
Garnering positive reviews on a local level helps boost traffic, as a business with four or five stars is more likely to get chosen over its competition.
The SALT.agency team has unmatched experience in regards to hyperlocal marketing.
Contact us to find out how we can help your business expand.