You Can Now Register Emoji Domains 😱 😍
Last year I wrote a piece for Social Media London, looking at how the English language has developed over the past 100 (or so) years and how Emojis are now beginning to influence our communications. This was brought on by the joy emoji (😂 ) being named as the Oxford English Dictionary 2015 Word of the Year.
One of the key highlights in my article, was that over the last 120 years our average sentence length has been decreasing. When William Jennings Bryan accepted the Democratic nomination for president he delivered the 'Cross of Gold' speech. His average sentence length was 104 words, whereas in 2016, we can tell an entire story through a handful of emojis and use them to shorten sentences.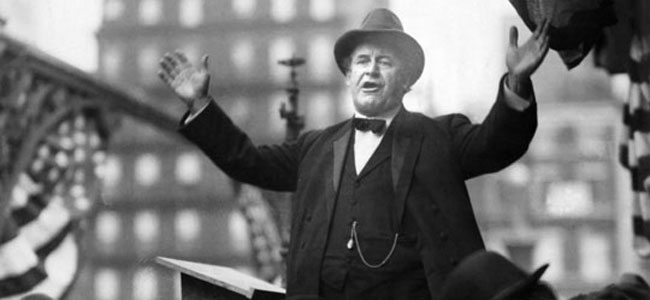 In May 2015, Emoji was also named as the UK's fastest growing language. So it's little surprise that we are now able to register Emoji domain names on the .ws ccTLD. The ccTLD actually belongs to Samoa, but has been marketed as being a 'dot web site' domain. According to Domain Tools, there are currently 150,189 .ws domains registered globally, and I expect that this number will rise as people register their emoji domains.
🔍🤓.ws
GoDaddy has created a 'search engine' enabling users to search for their dream emoji domain name, ❤️❤️❤️.ws. Here at SALT, we've already registered our emoji domain – 🔍🤓.ws (search geeks – which sums us up perfectly).
Are emoji domains a passing phase?
Aside from the novelty factor of having your own emoji domain, it does have a legitimate business case behind it. The number of people accessing the internet through their smartphones overtook desktop users in 2014, and the industry has responded to this.
Google has introduced two mobile friendly updates and a tool for testing a website's mobile friendliness. Accelerated Mobile Pages have also been introduced and Google is rolling out a 'mobile index' in 2017, with desktop becoming a secondary index. As digital marketers, we also build our sites to be mobile first. So logically emoji domains are the next natural progression, right?
Emojis are part of our language and are primarily used on mobile messaging applications and social media, so having emoji domains when we browse the internet on our smartphones makes sense.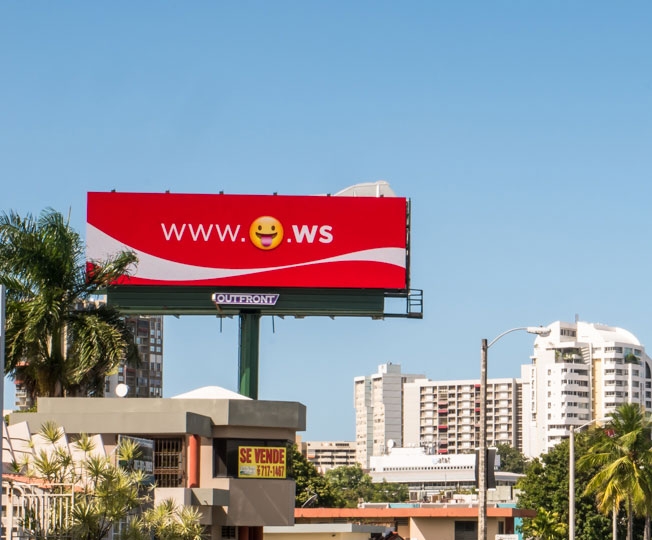 Will users see 🔍🤓.ws in the address bar?
In order for this technology to work on desktop, browsers use technology known as punycoding which converts emojis into punycode. So ❤️❤️❤️.ws would appear as xn--qeiaa.ws.
On mobile devices however, you will see the emoji domain.

Because of the mechanics (of using punycode) it isn't possible to mix traditional text with emojis for domains, so you will have to use a combination of emojis in order to convey a complex message. However, given that emojis represent language becoming more concise, I'd recommend keeping emoji domains as short as possible.
Impacts on SEO
As confirmed by Google last year (despite those in the know already being aware of this), Google does not show preference towards specific domain name TLDs for SEO – except for geographic ccTLDs. So using a .ws (Samoan) domain may not bring you any SEO benefits within Google.co.uk or Google.com.
But owning the domain and 301'ing it to your existing domain, that's cool.
A Brief History of Emoji domains
2001
The first emoji domain name was registered on .com, ☃.com.
2011
Panic software claimed to have registered the world's first emoji domain on the .la ccTLD – 💩..la (aka, Poop.La).
2015
Coca-cola launched a billboard campaign in South America using emojis, Norwegian Airlines also ran the ✈️🎰💸.ws campaign in 2015.
2016
❤️❤️❤️.ws was born, bringing emoji domains to the masses.