How to combat social media security risks
Security risks on social media can come from outside and inside the company; from outside they are usually malicious, but from inside the company they are often caused by human error.
There are also security risks inherent to the platforms themselves, but aside from removing your business from social media altogether (which I certainly do not recommend), you can just deal with these risks as best you can.
Below I have outlined five key steps to lower your business's risk when using social platforms.
Create a social media policy
First things first, it is important to create a social media policy for any business that uses social media.
This is particularly useful for those businesses who run multiple accounts, so you can create consistency across the board.
Your social media policy should include rules on what is and isn't allowed to be posted, and how to avoid and/or deal with various eventualities, should they arise.
The aim of the policy is to keep your brand's reputation intact and offer employees a set of guidelines for social media interaction that are clear and easy to follow.
The document should outline best practice for employees using your official company social media channels, but also for employees representing your brand on their personal social media channels.
Here are a few examples of company social media policies:
Tufts University (in-depth, with separate policies for official social media usage and personal activities)
New York City Department of Education (in-depth and formal)
Greteman Group (balanced, and humorous in places)
Put an approval process in place
While you might have multiple people working on your company's social media channels, it is important to allocate overall responsibility for these accounts to one person.
This person will have the final say over any posts that go out, and it will be their responsibility to ensure the accounts are fully monitored and everyone is aware of the social media policy.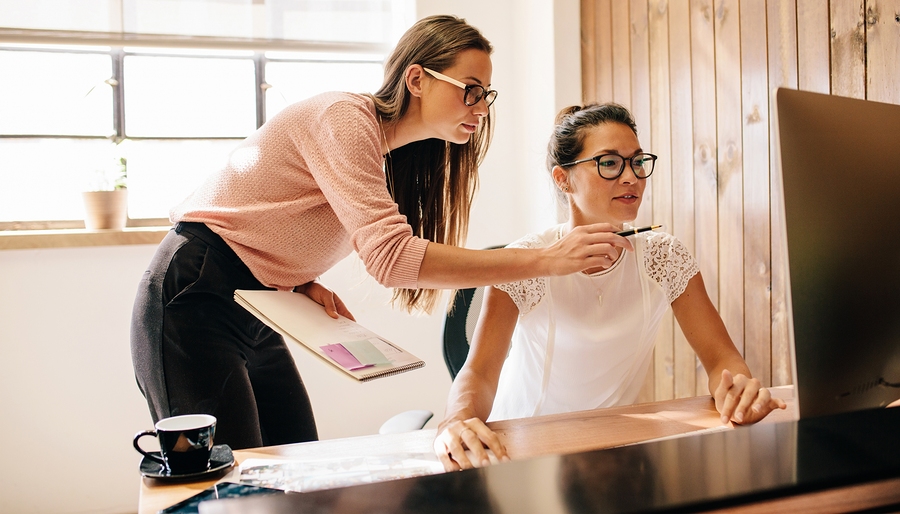 Monitor your social media accounts
If something does go wrong on one of your social media accounts, you want to know sooner rather than later – this can be said for a virus, an inappropriate post, or anything negative or threatening. Getting it sorted out ASAP is best, and the only way to do that is to keep an eye on your accounts.
This is time consuming, but absolutely worthwhile in terms of reputation management and combating risk.
Train everyone in basic social media
Knowledge is power, therefore knowledge is also the key to avoiding mistakes on social media. Spread the knowledge to your colleagues, and ensure everyone who may have to deal with your social media accounts knows what to do, and more importantly, what not to do.
Show them the social media policy but also give them more detailed specifics. Everyone needs to be told not to click on unknown links, accept unknown friend requests, and click open images from unknown senders, for example. A lot of training is better than 'not enough' in this situation.
Limit access to your social media accounts
By limiting access to your company's social media accounts, you limit the risk of something going wrong. Different staff members can be given different access levels, and so everyone has the right access level for their personal skillset.
Run a regular audit
Once you have done all of the above, it's a good idea to perform an audit every quarter to ensure there is nothing more you can be doing to combat social media security risks. This keeps you on top of any new or changing threats, giving you the upper hand.
If you are concerned about cyber security and your business, please get in touch today – we offer a unique CyberScanner service which can put your mind at ease. SALT.agency has offices in Leeds and London, but we work with clients worldwide.