Making sense of speed metrics
Site speed is important for all site owners and SEOs to monitor. As you may already know, if a page takes longer than three seconds to load, half of visitors will choose to leave — and that is where your chance of conversion ends.
It doesn't matter how good your site looks or how great the content is if nobody sticks around to see it.
While a slow site leads to unhappy visitors, it also impacts upon your ranking in SERPs. We'll take a look at this in more detail below.
How are site speed and SEO related?
Google has considered site speed in its algorithms since 2010, but in July 2018 it switched to using mobile site speed instead of desktop site speed as a ranking factor in its search results.
By doing so, Google was shifting focus from desktops to devices, which is what the majority of people now use to access the internet.
How long should my site take to load?
In an ideal world, your site would load in less than a second — especially as one in three site users will leave if a page takes between one and five seconds to load.
Google found that if a page takes between one and three seconds to load, its probability of bounce increases by 32 per cent during that time.
That probability increases by 90 per cent if it takes between one and six seconds to load.
Worse news — Google also found that 40 per cent of users will head over to a competitor's site instead, following a bad mobile experience on yours.
So, in summary, when it comes to loading your pages; the quicker, the better.
What is the average site speed?
In 2018, Google found that the average time taken to load a mobile landing page was 15 seconds.
This time was a seven-second improvement on the previous year's statistics but still far from ideal — especially considering the bounce statistics mentioned above.
Mobile conversion rates are lower than desktop, despite more people accessing sites via their smartphones, and there's no doubt in my mind that site speed is the reason why.
Sites for the retail, technology and automotive sectors have been found to be the worst, on average.
Don't be a statistic — improve your site speed and benefit from the traffic that others are missing out on.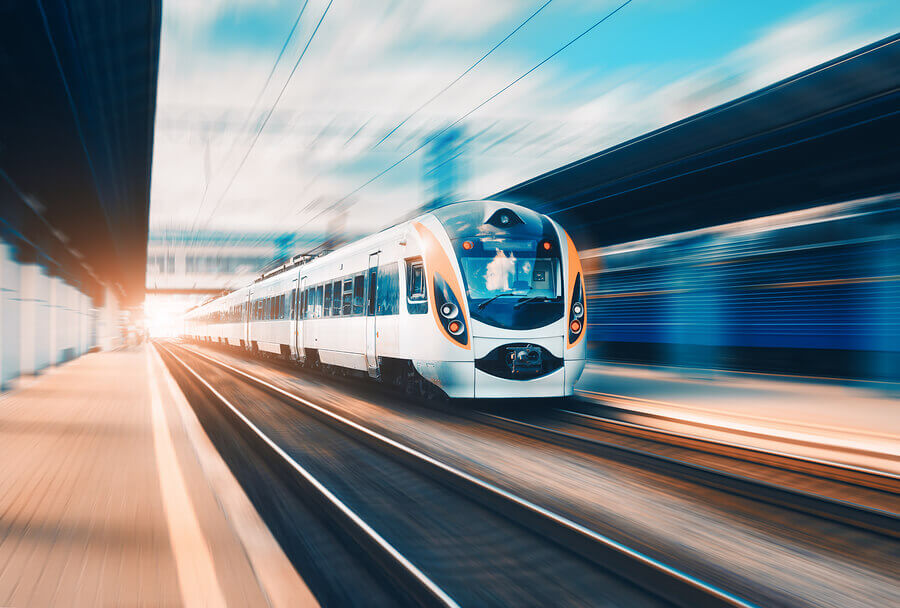 How do I monitor site speed?
You can learn all about your site's page speed on both desktop and mobile by popping your URL into Google's PageSpeed Insights tool.
How closely should I monitor my site's speed?
While your site must be quick, there is little to be gained by obsessing over its exact speed.
After all, if you only need to gain a few milliseconds to reach your target, achieving that goal could end up costing you a lot in time and money. Is it worth it? Probably not. Users won't notice that millisecond, and neither will search engines.
However, if you need to improve your site's speed by a second or more, then it is wise to monitor it.
If you have concerns about your site's speed and general performance, it's worth weighing up your options by having a chat with an SEO agency.
How do I improve my site's speed?
There are several things to investigate if your site is running slowly.
The following changes could help:
Minimise the number of redirects
Allow browser caching
Use a CDN
Avoid bad requests
For more information, take a look at this article on how to improve page speed. You'll also find useful information in this article about why page speed matters to businesses.