How companies in the US tour operator industry are using SEO to win customers
Because of pandemic lockdowns, flights and holidays were a no-go for those wanting to travel and explore. However, as the world 're-opened' and travel restrictions eased, the thirst for travel increased, with demand for holidays and trips now at their highest point over the last five years.

Searches for 'travel agency' naturally dropped at the start of the pandemic in 2020. However, online interest has steadily increased since 2021, as confidence in travel has grown to a point where demand is even higher than it was pre-lockdown.
With this in mind, we ask the question — how have tour operators in the US utilized SEO and this increase in demand to win customers? We look at some of the key players to see how they are thriving in this demanding market.
Liberty Travel
Liberty Travel was founded in the 1950s and ranks, on average, in the top spot for the search term 'travel agency'. They see an estimated 73k in organic traffic every month — approximately 6,000 searches for the main branded query and 2,400 referring domains.
In terms of positions, Liberty Travel appears to rank for around 74k keywords, but only 1,100 in positions 1 to 3. A large percentage of those top positions coming from the /vacations path, which contain intent-focused informative content with links to deals and related destinations.

Supporting content
In terms of supporting content for the Liberty Travel /travel-articles path, we can see that these pages appear for around 8k keywords in total However, only 130 of those are in positions 1 to 3.

Referring domains
Liberty Travel currently has around 1,800 referring domains providing followed backlinks from various news, business, and travel sites. This has been steady up until July 2021 when this number increased and has since remained high.

Internal Linking
Assessing some of Liberty Travel's top-performing pages in the SERPs, we can also see the site is utilizing internal linking. Take their Family Vacations page — this page ranks in the top 3 positions for core commercial queries and is linked from related pages across the site, including destinations and articles. It also uses relevant anchor text. For example:

This is also the case for some of their other top-performing pages, including Caribbean vacations and their South Pacific destination pages, linking from both commercial and informational URLs using relevant anchor text.
Position history
Looking at historical positions, it seems to have held a top spot for its core query for a very long time, being in the top 3 positions for 'travel agency' since 2015.

Customer service
Liberty Travel also appears to gain favorably in customer service too, winning four times in Newsweek and Statista's award for best customer service. This isn't something to be overlooked. With many having to cancel flights and hotels at the last minute in recent years, good customer service is one many will consider a key element when choosing to book their travel.

It's also worth noting that, prior to 2016, Liberty Travel had a much larger physical presence than it does now, with over 125 locations across 14 states. It now only holds a handful of stores in the US.
Although Liberty Travel doesn't top the numbers when it comes to estimated traffic or number of top-ranking queries, its award-winning customer service, intent-focused pages, and longevity in the market seems to support its performance for those top-level search queries.
Travelocity
Travelocity has been in the business for nearly 30 years, and has taken a large portion of the organic space in the industry during that time.
Now owned by Expedia, it ranks in the top spots for core travel-related terms, with the estimated traffic for Travelocity at around 6.4 million every month in the US. The domain appears for approximately 3.5million keywords, with around 100k of those being in the top 3 positions.
This is supported by the main branded query 'Travelocity', which receives nearly 1.6 million searches a month alone. The site still performs well for non-branded high search volume terms too, such as 'delta flights', 'jetblue flights' and 'vacation packages'.

Looking at those top queries and the ranking URLs for JetBlue flights and Delta flights, you won't see a tonne of content or fantastic Core Web Vitals. What you will find is up-to-the minute flight details, a straightforward navigation, and relevant links.
The site has 6.6 million results when carrying out a site: search in Google, proving it to be a vast domain with opportunity to increase visibility and target queries across many URLs.
Supporting content
Assessing the scale of supporting content for Travelocity, we can see the domain ranks for 16k queries for these pages, with just 400 in positions 1 to 3. When you compare this to its total ranking keywords, this isn't much.

Referring domains
Travelocity has approximately 17k referring domains with followed backlinks. With the exception of some education and government domains, this is similar to Liberty Travel. The total appears to decline in early 2021 but has since increased to a healthier level.

Brand history
Travelocity was one of the first to allow users to purchase flights without the help of a person and to provide a calendar showing dates when flights were at their cheapest. They created a tool that many tour operators now use and for some users, has become an expectation when making bookings online.
Costco Travel
Another key player in the organic landscape for travel agencies is Costco Travel. Appearing for around 700k keywords, with 16k in positions 1 to 3, the operator sees an estimated 2.4 million in traffic each month.

Of course, Costco Travel benefits from its brand name which provides over 800k searches per month and 'Costco car rental' seeing close to 250k searches a month in the US. However, the domain also ranks well for high search volume non-branded queries such as 'disney cruises', 'all inclusive resorts', and 'vacation packages'.
Supporting content
As with the other key players in the industry, we can see the Costco Travel blog appears for just a small number of queries in comparison to the site's total (3,000 terms), with fewer than 100 in positions 1 to 3.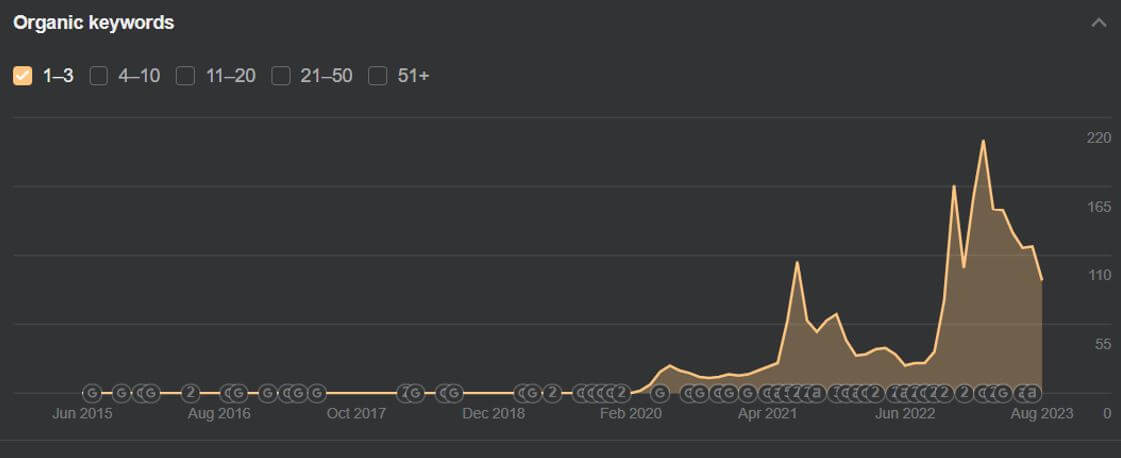 Referring domains
Similar to Travelocity and Liberty Travel, Costco Travel also see's followed backlinks from top news, business and travel sites. Around 6.5k of their referrers provide followed backlinks, with this number taking a sharp incline halfway through 2021.

Brand recognition and intent-led pages
Looking at the above, we can see there's no one stand-out site for backlinks, and supporting content isn't pulling in the traffic for either of the brands. It's the brand's recognition and pages with core commercial terms that drive users to what they're looking for that benefit the three domains in the organic landscape.
Liberty Travel has been in the industry for a very long time, previously had a strong physical presence, and performs well in customer service. Looking at their top-ranking pages, they contain informative yet straight-to-the-point content, linking users to relevant pages. They also include contact details of its travel consultants, driving users straight to that award-winning customer service.
A prime example of this is their Caribbean Vacations and the elements that can be found on the Caribbean Destinations page: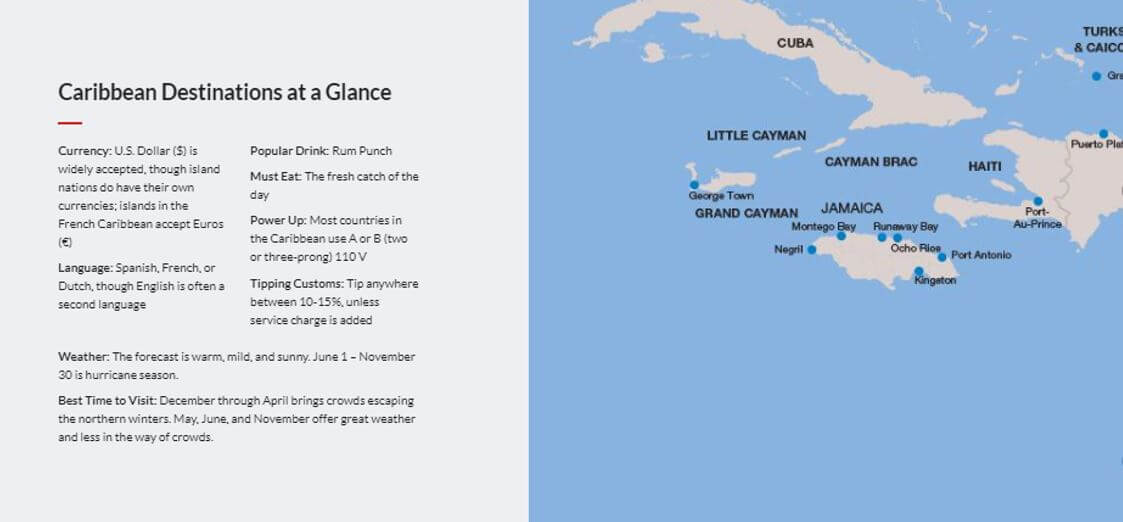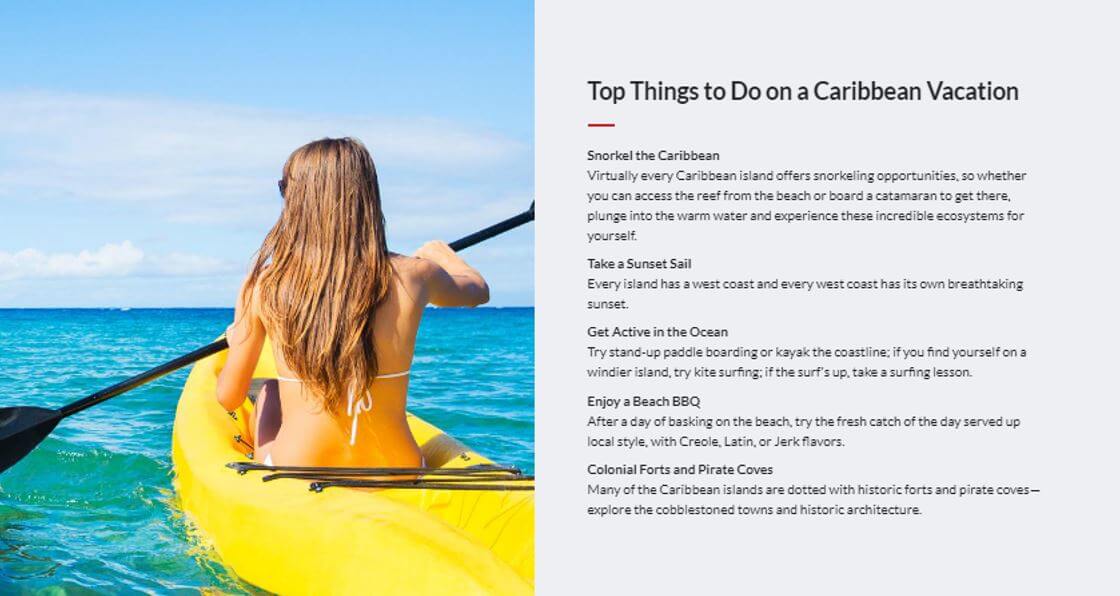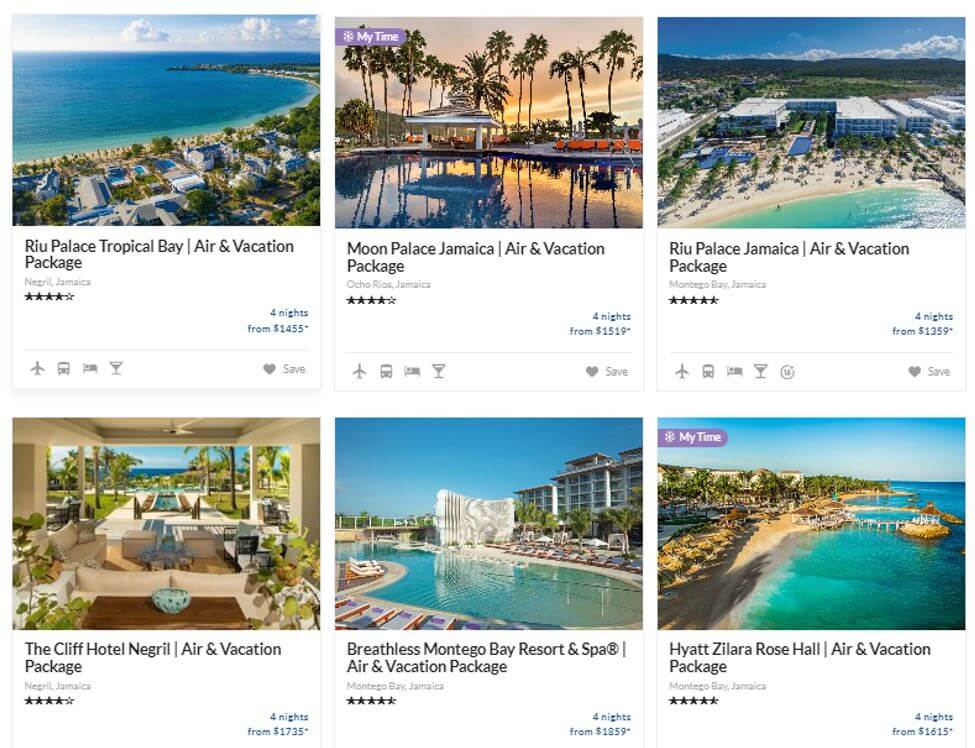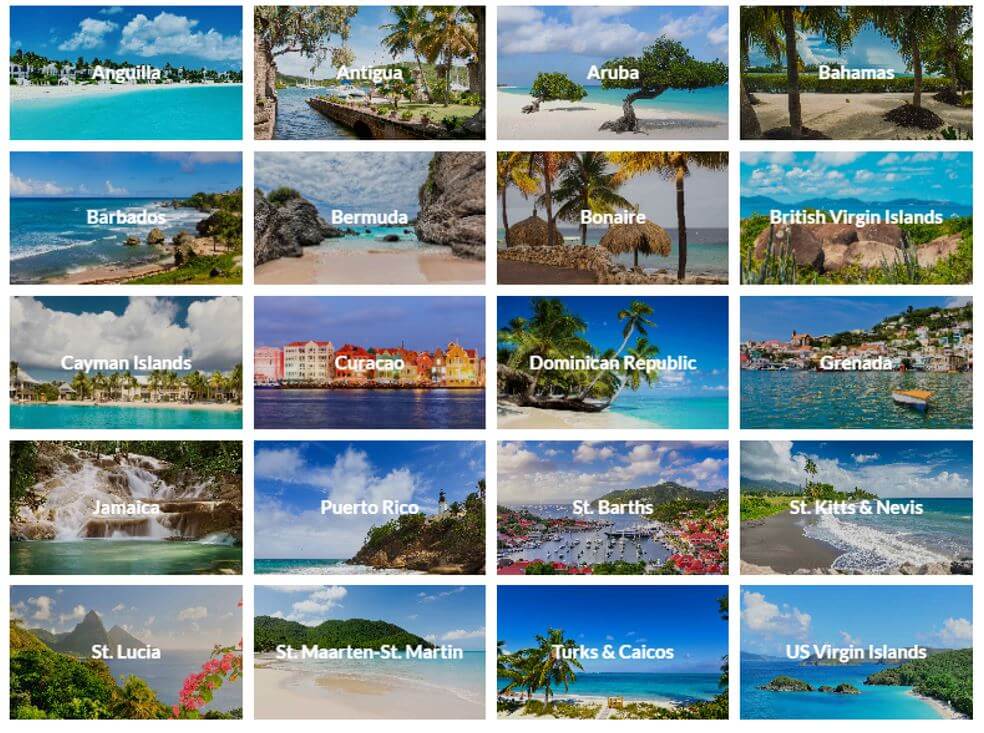 Travelocity is a popular name in the industry with a very good level of brand awareness. A number of its top-ranking pages don't contain huge chunks of content either, instead targeting high-demand commercial queries with straightforward tools and pages that allow users to seamlessly book their travel plans with ease.
An example of this can be seen with their Delta flights page: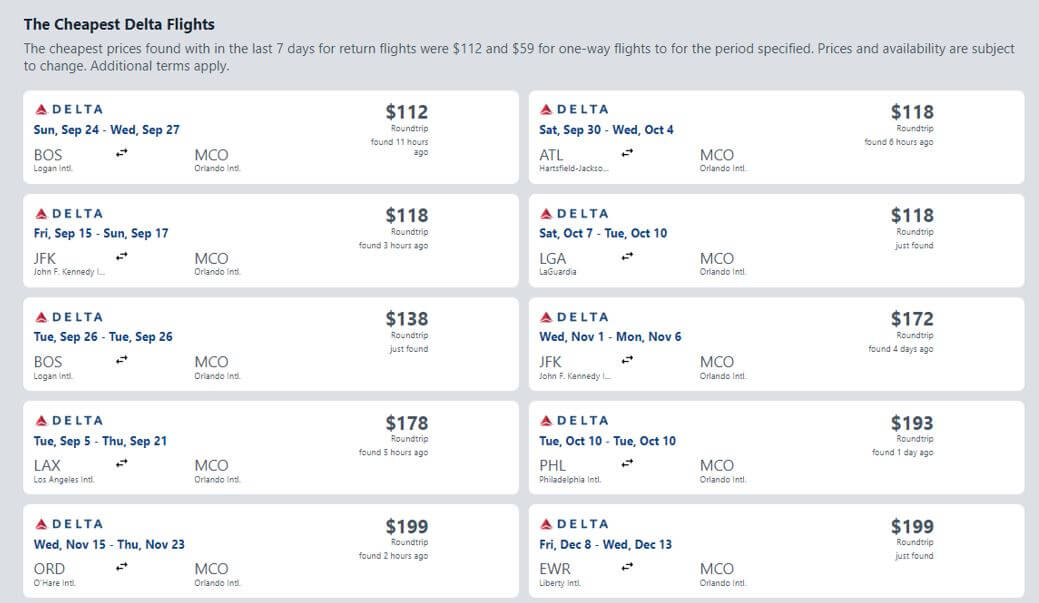 With Costco Travel, the parent organization seems to have had an influence on the branded search queries for its travel offering. However, looking at those top-ranking non-branded queries, it focuses on those family-friendly vacation-related terms that target the Costco audience. It's coupled with the fact you can book your holiday and your rental car in one place — another example of a brand offering what the user wants with a core commercial focus.
Here's an example using Costco's All Inclusive Offers Page: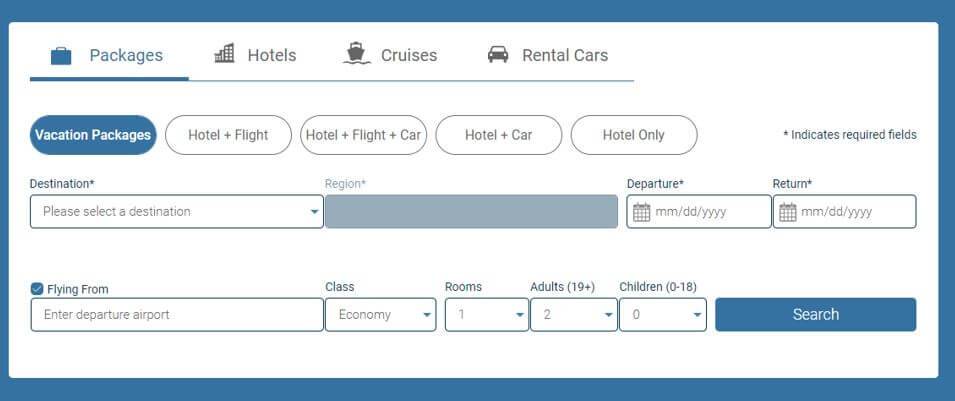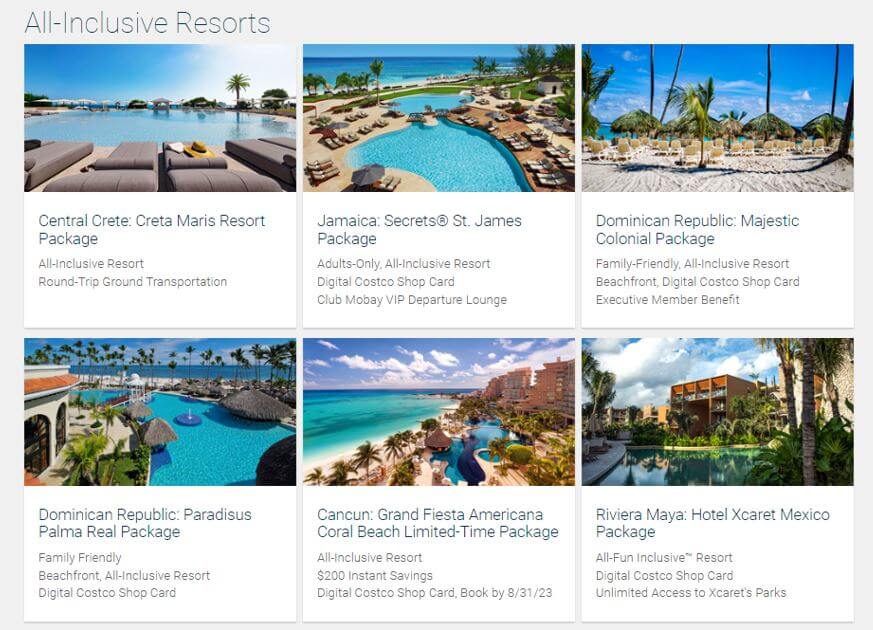 Final thoughts
Looking at the above key players, we can see brand awareness is a valuable tool when it comes to organic visibility. However, we can also see that, even if your brand name doesn't pull in as many searches as your competitors, you can still rank for those top-level terms, through building pages rich with intent-focused elements, internally linking from relevant pages, and key commercial queries to drive organic growth. Take some of that post-lockdown increase in demand for travel and tourism and you could see some great results.