Achieving 89% post migration traffic growth
Brief
At the beginning of 2019 SALT.agency was approached by the British weekly online magazine, The Spectator. The Spectator is the world's oldest weekly magazine and sold an average of 76,000 copies per week by the end of 2018. Furthermore, the magazine has enjoyed a 50% increase in subscriptions over the past 10 years.
The magazine was at the starting point of a significant rebranding migration and required an agency that could support them on both technical and SEO enhancement levels. At SALT.agency, we strive for technical excellence and have a vast array of the migration experience.
The project had two key goals that would define its success:
1) Rebranding migration.
2) Protecting and enhancing the website's SEO.
Achievements
By creating a performance report, our SEO team determined which of the site's elements and categories generated leads and conversions, and what features required modification for an opportunity.
The report enabled us to determine that a separate lifestyle subdomain is needed. This was implemented by our technical SEO experts, who undertook redirect mapping.
An in-depth URL analysis allowed us to determine how we could enhance the site's structure and make sure search engines could easily render and index new URLs.
Expertise
Technical SEO audit
Organic performance framework
Full pre-, during-, and post-migration assistance (audits and technical support)
SEO performance impact review
URL analysis and restructuring
URL analysis and restructuring
Results
89% post-migration traffic growth
89% YoY traffic growth
28% YoY increase of phrases on page one
Rankings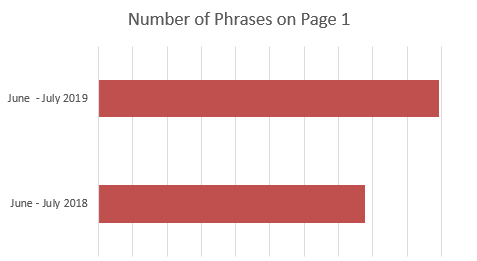 When comparing phrases on page one, two months before and two months post-migration, the number of phrases had risen by 28% YoY. Protection of existing rankings is one of the biggest challenges faced within any migration.
Traffic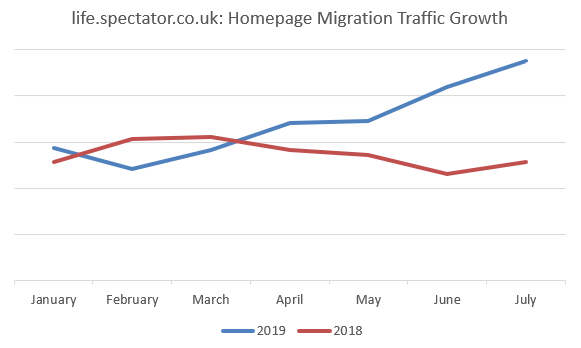 Since the migration, traffic has consistently increased by more than 82% YoY, with a record-high of 89% YoY increase two months post-migration.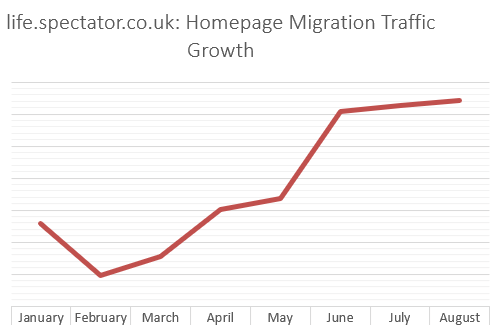 Website migration can pose risks of a decline in rankings and a loss of traffic. During the three-month process, we ensured a seamless switchover of the lifestyle sections to a new subdomain.
The SALT.agency team achieved an 82% traffic growth from migration, refreshed the existing website, and optimised the site for internal reporting.
The URL optimisation significantly improved traffic growth for existing articles, reaching up to 89% increase in URL visitors.
Key Learnings
The fact we saw growth further highlights the importance of planning, communication and implementation of highlighted actions throughout the project. This is why we are keen advocates of being a fully agile agency and establish regular communication channels before starting any project.
For further information on our approach to this project, the migration frameworks we utilise or assistance with your migration projects, contact us today.