Increase Of Organic Traffic YoY By 159%
Brief
Innova Care Concepts provides world-renowned, innovative healthcare equipment, supplying patients, healthcare professionals and institutions with the finest available equipment. Our team inherited an underperforming WordPress website that was not built to best practice specifications and had issues with structure, duplicate content and internal linking. SALT.agency was chosen to optimise the website and to ensure that it achieved technical SEO excellence, with the purpose of improving the overall organic search performance.
Having tried SEO with another agency in the past but not having seen results, we decided to try using SALT. The team guided us through a new website build, and introduced us to some other great contacts including a freelance graphic designer and a team of professional WordPress developers.

Once the new website was complete, they then worked with our team to implement social media marketing, content marketing, and online PR campaigns and quality link building. Traffic and enquiries to our site has increased massively since then, which has driven company growth and has resulted in numerous orders from organic SEO alone, some of which have been over £100k.

The team at SALT are a friendly and helpful bunch and were able to work alongside our own staff. Although we hired them originally for SEO, they've essentially helped us form our entire digital marketing strategy!
– Tristan Hulbert, Innova Care Concepts
Expertise
In depth technical SEO audit
Comprehensive content audit
Website infrastructure planning
Content training and strategy
Strategic website SEO migration
HTTP to HTTPS protocol
Results
Organic Traffic YoY ↑159%
Achievements
Working with the client's internal team, we helped devise and implement a programme of change to modify the full URL structure, which included 700+ product pages worth of unique content, plus category pages. We also helped develop a functioning PR programme to maximise the benefits of existing marketing work and created an international website structure.
Using the latest WordPress version, the business migrated and went live on a new website, which had an almost immediate impact on both rankings, traffic and leads from both local and national searches. The initial organic traffic increased by 159.93% YoY.
The website has now put Innova Care Concepts in a position to progress and install the next phase, which is a fully functional B2B website. With the help of SALT.agency the business achieved top rankings for their most relevant commercial keywords.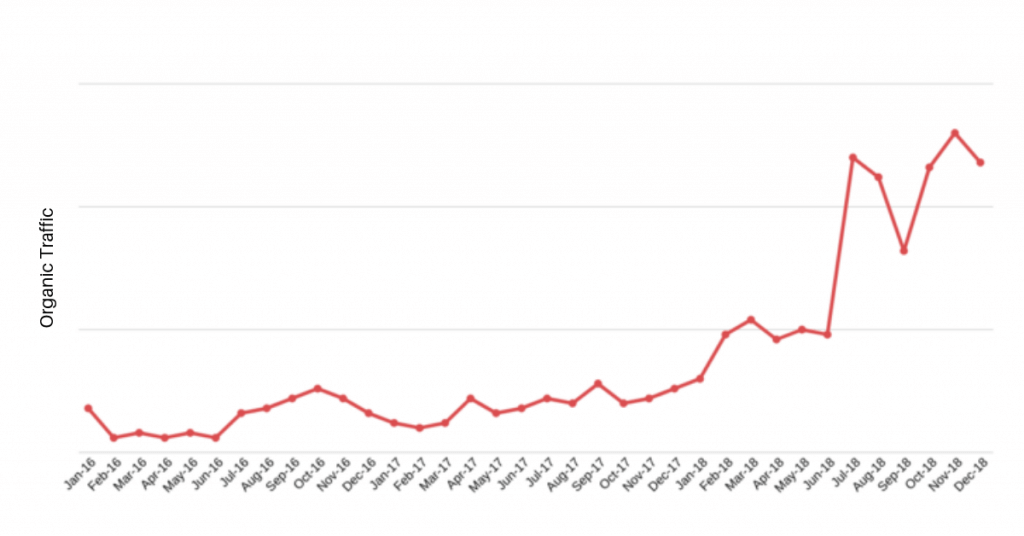 UK organic traffic increased from under 500 visits per month to 1.5K visits today over a period of three years, representing a 66.7% increase in annual organic traffic.