Achieving Excellence In Organic Search Performance
Brief
A luxury retail/ horticulture and gardening brand approached SALT.agency in 2015 after it continued to struggle to improve its organic search traffic after lifting multiple manual and algorithmic penalties. The client's business was suffering and losing thousands both in the UK and in international markets.
The business was looking for an SEO agency for a new approach and fresh ideas to help improve its organic search performance.
Achievements
After four months of initial data-led research and auditing (technical SEO, content and links), a holistic performance plan was launched to produce a new international website that adhered to strict technical SEO best practice design, architecture, and CRO strategy. During the design and build of the new website, newly optimised content was produced and integrated, and was based on the initial research at the beginning of the project.
The first significant results were seen in five months, with technical SEO and existing content improvements implemented on the existing website. After 12 months, the first new 'best in class' (internationally ready) optimised website was launched. Since then, the client has seen continuous increases in organic traffic from all major search engines; producing significantly more commercial leads as a result.
The average monthly estimated visit increased from an average of 750 users to 6.4K today. There was also an initial increase of just over 1000% in two years and a current annual growth rate of 188%.
Expertise
Disavow toxic backlinks
Remove, improve or noindex low quality content on the website
Full content strategy & rewrite of old content
New international website strategy from the ground up
Full multi-domain website migration
Results
Organic traffic ↑1000% over two years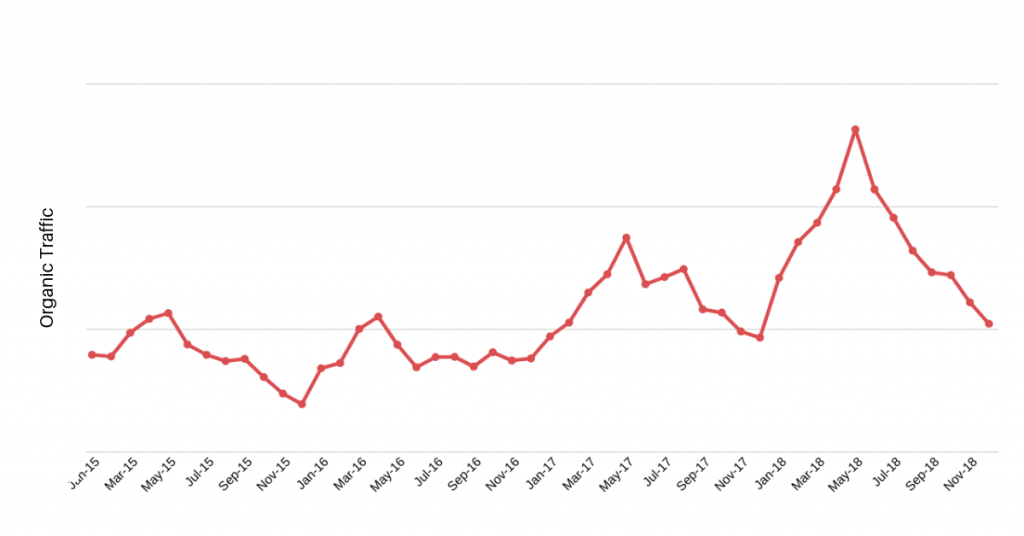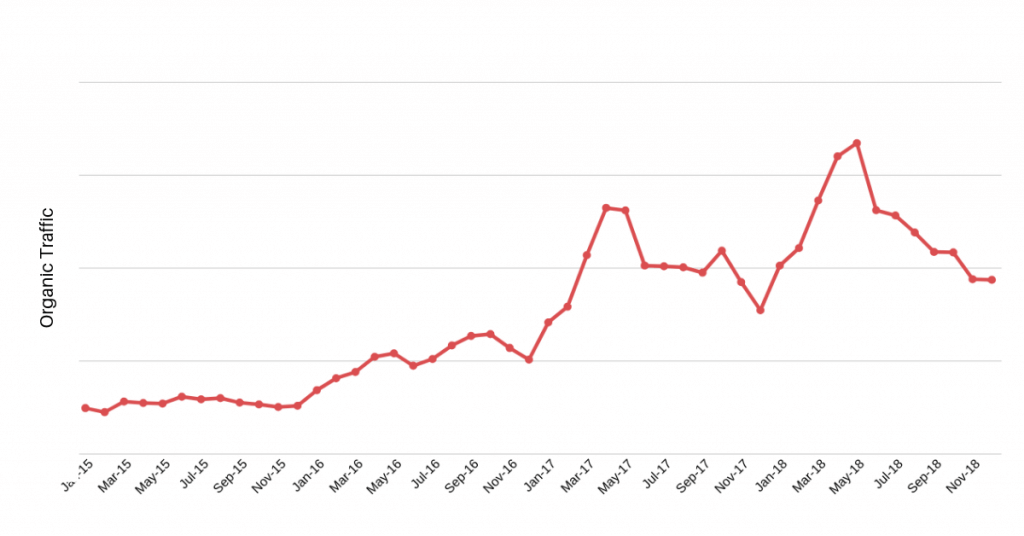 Following the same UK strategy, the US and the Irish websites were rolled out and these also had a strong continuous increase in relevant commercial traffic, audience engagement, and leads.
The average monthly estimated visit increased from an average of 350 visits to 6.4K today over a period of four years. There was also an annual increase of just over 430% in estimated organic traffic.