Technical SEO Consultant Job Leeds/Remote (UK)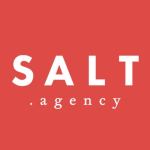 Website salt_agency SALT.agency
Helping brands achieve technical excellence
Job Title – Technical SEO Consultant (Leeds/Remote)
Date updated – 12/04/2021 (Closing date – 07/05/2021)
Location – Leeds, United Kingdom/Remote (UK Only)
Level – 3+ Years Min Experience
No. Positions available – 1
Salary – Competitive DOE
If you're looking for a fun and challenging SEO Consultant position in Leeds or Remote, we may have just the job for you.
The Role
At SALT.agency, we pride ourselves by working closely with some of the most influential people in the industry. We will expose you to international brands and influencers on the SEO circuit, giving you a hands-on SEO consulting experience.
We educate our teams in the latest developments across our industry and run extensive training programs to improve our team every day. We undertake lots of research and development, so let us know what you would like to specialise in or explore. Along with the usual agency perks, you can expect a competitive package based on your experience.
At SALT, a consultant level employee is expected to take the lead in terms on accounts were designated, with general duties including:
Coordinating client meetings/calls, agendas, and reporting
Working with the Account Director on executing and fulfilling a determined roadmap of activities and deliverables
Contributing to new business activities when required
Contributing to the training and development of junior members of the team
Coordinating and taking the lead on client technical projects, supporting the Account Director
Establishing a program of activities for client campaigns (in relation to technical SEO)
Communicating, and taking responsibility for, technical deliverables on a client account
Below is a list of desired skills and experiences:
Required skills
Project management & communications
On-page SEO and site architecture
Knowledge of search engines and web crawlers
Being able to solve indexing and crawlability issues
Understanding of responsive development, mobile SEO and its key factors
Full understanding of URL structures
Strong understanding of Google Web Vitals
Experience with crawling tools such as Screaming frog or Sitebulb
Experience with analytical tools such as Google Analytics and Adobe Analytics
Experience with server log file analysis
Consulting, reporting and measurement – Bonus
Experience with Enterprise Ecommerce Platforms SalesForce (SFCC & SFRA) and SAP Hybris an advantage
Ability to plan & lead large technical SEO projects
Experience in consulting clients or management team
International SEO – Bonus
Ability to utilise keyword research tools for international targeting
Strong understanding of International SEO architecture
Experience in planning International SEO campaigns
Experience
We suggest 3+ years of experience in the industry when applying for this role
Benefits
We have our benefits listed here but here is an overview:
Profit-sharing (We aim for an additional month's salary)
Holiday allowance (Up to 34.5 days including bank holidays)
Advanced training
Flexible hours
Onsite secure cycle store & shower facilities
Onsite parking
Travel to work schemes
Pizza, coffee, and alcohol (Our fridge is always full)
Onsite Gym (With all the free weight and machines + changing rooms & showers)
Fun away days (Examples being Poland, Alton Towers, Newcastle!), subject to COVID Restrictions at the moment
Global industry events (We will send you away to US and other countries to talk and learn, when possible), subject to COVID restrictions at the moment
Submit your CV today!
A polite notice to recruitment professionals
Please do not contact us regarding any role at SALT.agency. While we respect that many companies do need recruitment agencies, but we don't at the moment.
Organic search marketing is a relatively small industry, and we are happiest when recruiting for ourselves.
Any resume submitted to us before any agreement with us will be deemed the sole property of SALT.agency, and in the event of a candidate being hired outside of an agreement, no fee or payment of any kind will be paid.