SEO Executive Jobs Leeds, UK (Entry Level)
Applications have closed.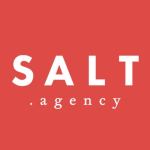 Website salt_agency SALT.agency
Helping brands achieve technical excellence
Job Title – SEO Executive (Leeds)
Date updated – 09/08/2020 (Closing 03/09/2020)
Location – Leeds, United Kingdom
Level – Entry level
No. Positions available – 4
The Role
We are looking for bright individuals to join our SEO team in our Leeds office.
No experience is required, as we will train you from scratch and through every aspect of SEO. If you are tech-savvy, think logically, and enjoy problem-solving, then we want to speak to you!
A career at SALT will challenge you every day. You will go through a full training program, and we will teach you the many ins and outs of SEO.
You will help to solve real-world problems as you work alongside our experienced consultants, where you will crunch and analyse data for some of the most respected brands in the world.
Our training program lasts two years, which will set you up for a lifelong career in the technical world of SEO and digital marketing.
Benefits
We have our benefits listed here but here is an overview:
Profit-sharing (We aim for an additional month's salary)
Holiday allowance (Up to 34.5 days including bank holidays)
Advanced training
Flexible hours
Onsite secure cycle store & shower facilities
Onsite parking
Travel to work schemes
Pizza, coffee, and alcohol (Our fridge is always full)
Onsite Gym (With all the free weight and machines + changing rooms & showers)
Fun away days (Examples being Poland, Alton Towers, Newcastle!), subject to COVID Restrictions at the moment
Global industry events (We will send you away to US and other countries to talk and learn, when possible), subject to COVID restrictions at the moment
Pop across your CV
Wanting to kick-start your career in SEO?
Submit your CV today!
Please be aware that due to the number of applications for entry-level roles it is not always possible to respond to all applicants at the initial stage. 
A polite notice to recruitment professionals
Please do not contact us regarding any role at SALT.agency. While we respect that many companies do need recruitment agencies, but we don't at the moment.
Organic search marketing is a relatively small industry, and we are happiest when recruiting for ourselves.
Any resume submitted to us before any agreement with us will be deemed the sole property of SALT.agency, and in the event of a candidate being hired outside of an agreement, no fee or payment of any kind will be paid.